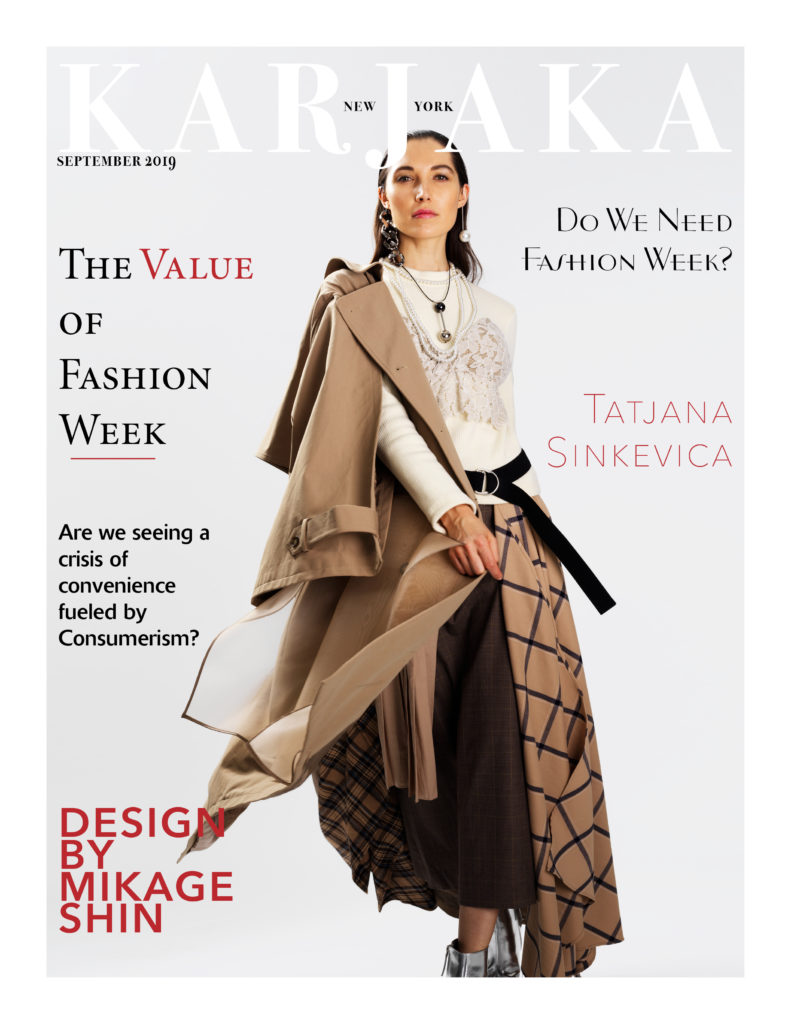 What are my plans for Fashion week you say? Nothing.
Kudos to those brave souls in the photo pits, struggling for the best angle with 30 other photographers, racing to process and sell the image to whatever new source will buy. Meanwhile, your favorite A-List celebrity, with much better seats, has just taken an iPhone photo of Kaia Gerber in Versace that's now gone viral on Instagram and Twitter, well before you can even glimpse at the back of your camera.
Me, I'll watch online, attend a few events, enjoy a beverage or two, but nothing over the top. Over the years FW has turned into more of a networking event than anything.
Do we need Fashion Week?
I love this question so much I even have it as a focus point in my class at Parsons. Regardless of age, there is magic and mysticism at the events themselves. Sitting amongst the fashion illuminati Friday night, I too would be giddy sitting near Anna Wintour. If you're debuting a new line or walking down that runway for the first time, it's like making the Olympics with all the emotions that come along with it.
On the other hand, if you're behind the scenes hair styling, makeup applying, styling and steaming, it's anything but glamorous. High stress, adrenaline pumping, garbage money, hobnobbing, and portfolio building BS, where everyone's running into one another, hair spray in your eyes, video teams and paparazzi underfoot, and enough tension that Prozac is just a prelude in the symphony of pills to be taken in preparation for that perfect runway moment.
Consumerism and Crisis of Convenience
The younger generations, they'll see it all Facebook and Instagram. It's no secret, the allure has shifted. Smaller crowds and events and lower production values. FW in Manhattan runs as a large get together of the who's who of the industry. Meanwhile in industrial Brooklyn smaller events shift their focus towards a stronger message of body positivity and inclusion, social and global impact. Sustainability being one everyones mind, in addition to branding the perfect message.
The point of it all? Sales. With Manhattan storefront real-estate being leveraged as a tax write off for corporations, we've shifted from brick and mortar to click and order. Nothing new, however in this world of convenience, is it any wonder why the spectacle of Fashion Week has dwindled?
Catch it on social as the cream rises to the top with the most views and engagements. Buy it online at your favorite retailer, or if you're lucky, walk in and try it on yourself. The real question isn't so much as the value of Fashion Week, but in the value of time. Your time.
Make no mistake, I love Fashion Week. Gorgeous and outrageous designs by the industry elite on models oozing with femininity and masculinity. The newcomer that makes a statement, and the retro homage of the old becoming like new. However, long gone are the days of the, you had to be there spectacle unveiling. Now you can see it all on your phone as you scroll through the highlights. For this visionary, I look forward to scrolling through and jibber jabbering with my colleagues, but will not be envying the pit.
Fashion is evolving, but at what pace? I'm curious to see how Fashion Week evolves in this crisis of convenience. Happy Styling.