Happy New Year!
Can you believe we're already halfway through January 2017? Before we start moving forward, we'd like to take a moment and say thanks for an amazing 2016! Whether you've gotten into the studio, on location or kept up with us on social media, THANK YOU! for letting us be a part of your family. It's our audience that continually pushes us to create more and more iconic Art, and 2017 will be no different. In case you didn't get to see our year in review flipgram, you can view it here.
2016 has definitely been a year of transition for all of us. As our studio continues to grow, so has the demand for more innovative work. With that we're happy to announce we've upgraded camera systems to the legendary medium format Hasselblad camera system courtesy of our friends over at Fotocare. With the state of the art H6D50c, Profoto and Broncolor lighting systems, we've taken our imagery to the next level in every detail of our iconic black and white and color images. This past year we've been able to travel both coasts and the MidWest multiple times to really test out this new system. Whether on the beach, the concert hall, or studio the verdict is clear, the Hassy is a keeper.
We've also made some major User Xperience and design upgrades within the past year with our classic www.karjaka.com website. Not only can you view our classic portraits and fine art, but we've added new commercial galleries, fashion, interior work and …
---
INTRODUCING … Stories!
The past year we've been collaborating with a variety of amazing artists and clients to introduce our own take on visual story telling through multiple stills. Akin to silent films, the days of contact sheets, these short stories have their own tale to tell. For each perspective, whether it be performer or audience viewer, is unique and therefore we're able to come our own distinctive conclusion from the drama of all walks of life.
Thanks for reading as always! In the coming months we'll be posting more session and photo tips, projects and stories like these. And now introducing…
The Coffee Date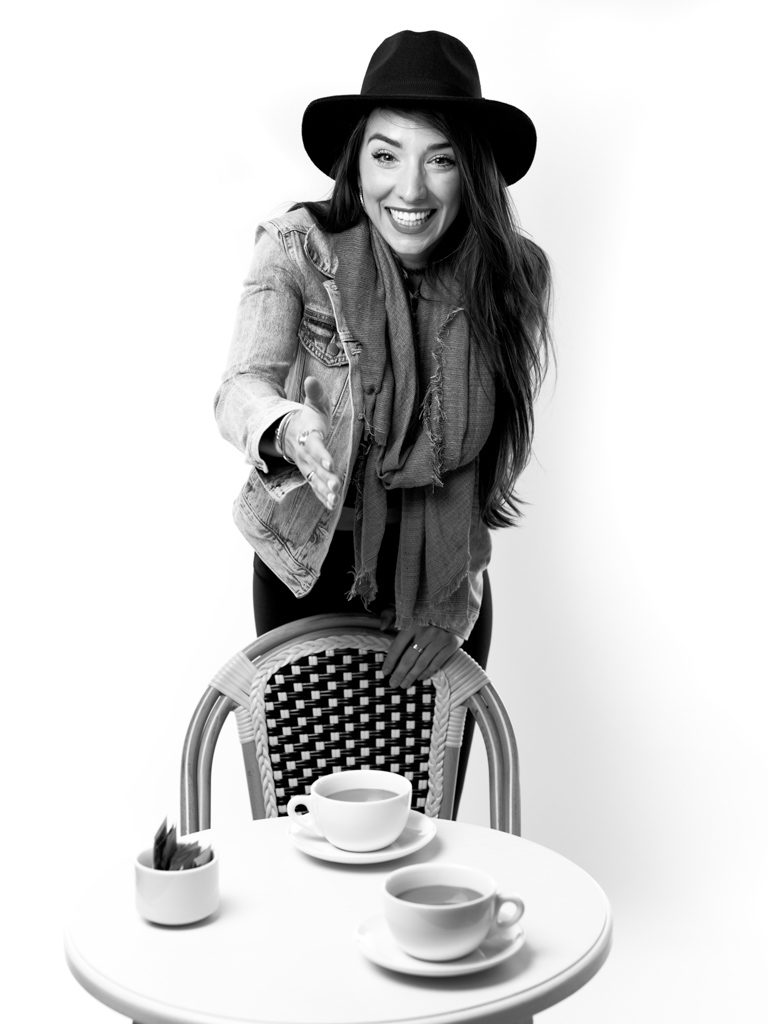 It's 2017 and our New Year's resolutions are still fresh. For many it's hitting the gym and weight loss. I know I put on a few with all that eggnog. 😉 For others it's getting that new job or promotion. And after watching our friends and loved ones with their significant others at the stroke of midnight, for us single folk it's time to get back out there and find the partner of our dreams, and that means, dating. ***Insert groans here.***
Played by the incomparable Broadway star Ashley Loren,  in this vignette we see our heroin taking the first steps towards true love. The Coffee Date. But as things unfold, will so to their love?
Our heroin escapes here first encounter with ease to date another day. Will Romeo get a second date? Will our heroin make another attempt at her quest for love? Questions, questions, questions. Stay tuned for our hero and other character stories in the next few weeks! 😉
Ciao Ciao!
Aleks