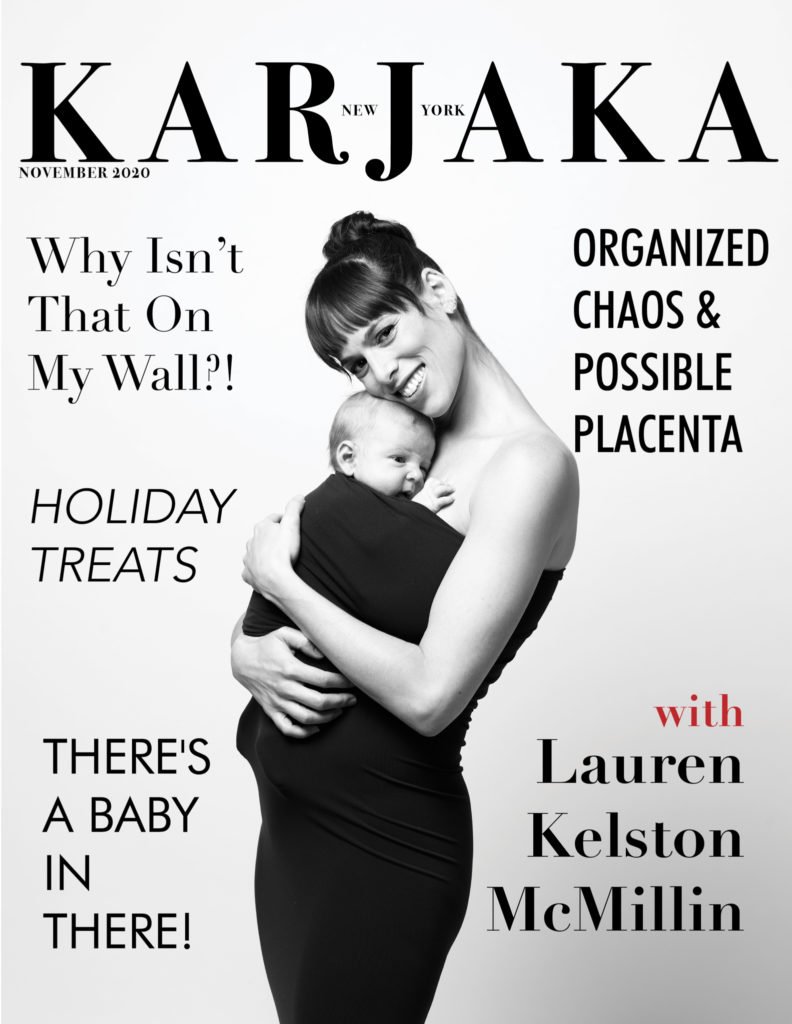 Letter From The Editor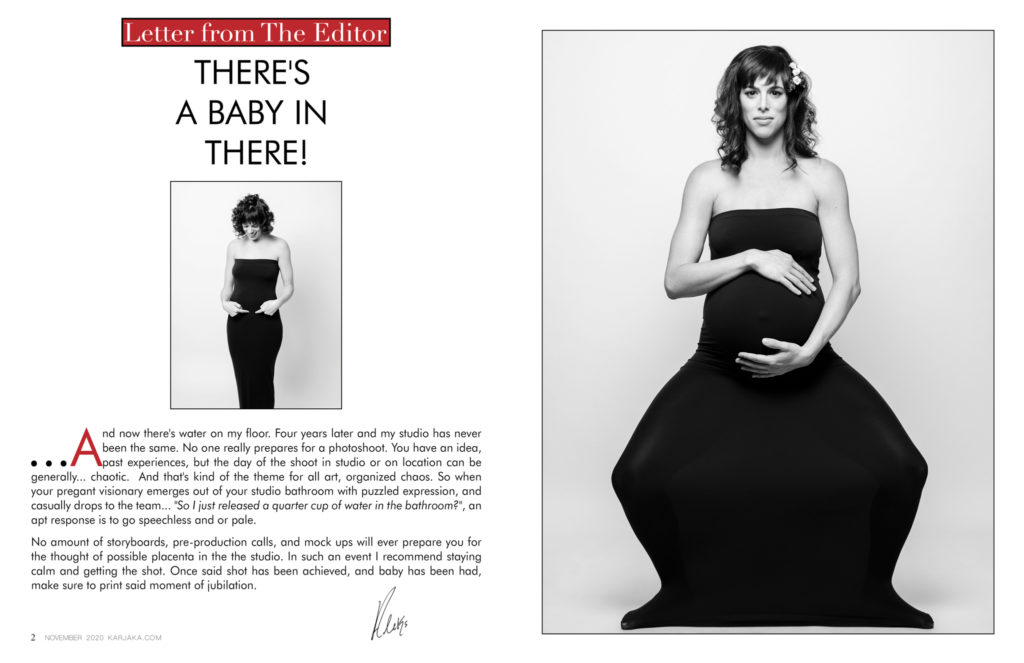 …And now there's water on my floor. Four years later and my studio has never been the same. No one really prepares for a photoshoot. You have an idea, past experiences, but the day of the shoot in studio or on location can be generally… chaotic. And that's kind of the theme for all art, organized chaos. So when your pregnant visionary emerges out of your studio bathroom with puzzled expression, and casually drops to the team… "So I just released a quarter cup of water in the bathroom?", an apt response is to go speechless and or pale.
No amount of storyboards, pre-production calls, and mock ups will ever prepare you for the thought of possible placenta in the the studio. In such an event I recommend staying calm and getting the shot. Once said shot has been achieved, and baby has been had, make sure to print said moment of jubilation.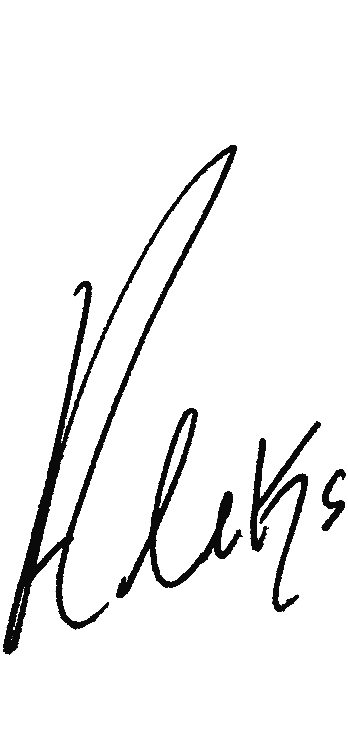 Why Isn't This On My Wall?!
Lauren Kelston McMillin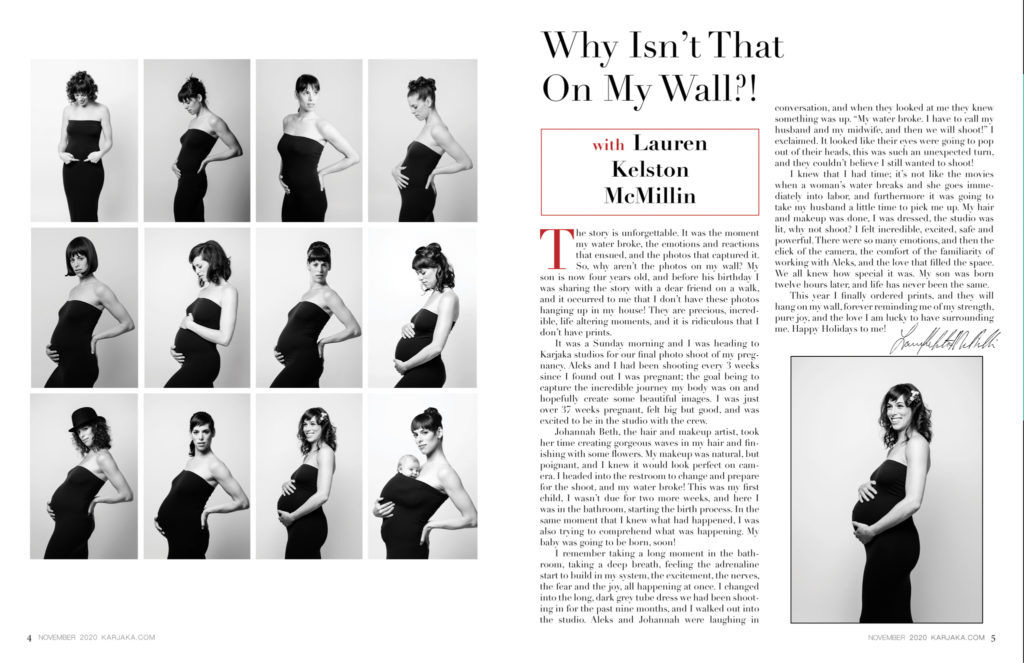 The story is unforgettable. It was the moment my water broke, the emotions and reactions that ensued, and the photos that captured it. So, why aren't the photos on my wall? My son is now four years old, and before his birthday I was sharing the story with a dear friend on a walk, and it occurred to me that I don't have these photos hanging up in my house! They are precious, incredible, life altering moments, and it is ridiculous that I don't have prints.
It was a Sunday morning and I was heading to Karjaka studios for our final photo shoot of my pregnancy. Aleks and I had been shooting every 3 weeks since I found out I was pregnant; the goal being to capture the incredible journey my body was on and hopefully create some beautiful images. I was just over 37 weeks pregnant, felt big but good, and was excited to be in the studio with the crew.
Johannah Beth, the hair and makeup artist, took her time creating gorgeous waves in my hair and finishing with some flowers. My makeup was natural, but poignant, and I knew it would look perfect on camera. I headed into the restroom to change and prepare for the shoot, and my water broke! This was my first child, I wasn't due for two more weeks, and here I was in the bathroom, starting the birth process. In the same moment that I knew what had happened, I was also trying to comprehend what was happening. My baby was going to be born, soon!
I remember taking a long moment in the bathroom, taking a deep breath, feeling the adrenaline start to build in my system, the excitement, the nerves, the fear and the joy, all happening at once. I changed into the long, dark grey tube dress we had been shooting in for the past nine months, and I walked out into the studio. Aleks and Johannah were laughing in conversation, and when they looked at me they knew something was up. "My water broke. I have to call my husband and my midwife, and then we will shoot!" I exclaimed. It looked like their eyes were going to pop out of their heads, this was such an unexpected turn, and they couldn't believe I still wanted to shoot!
I knew that I had time; it's not like the movies when a woman's water breaks and she goes immediately into labor, and furthermore it was going to take my husband a little time to pick me up. My hair and makeup was done, I was dressed, the studio was lit, why not shoot? I felt incredible, excited, safe and powerful. There were so many emotions, and then the click of the camera, the comfort of the familiarity of working with Aleks, and the love that filled the space. We all knew how special it was. My son was born twelve hours later, and life has never been the same.
This year I finally ordered prints, and they will hang on my wall, forever reminding me of my strength, pure joy, and the love I am lucky to have surrounding me. Happy Holidays to me!