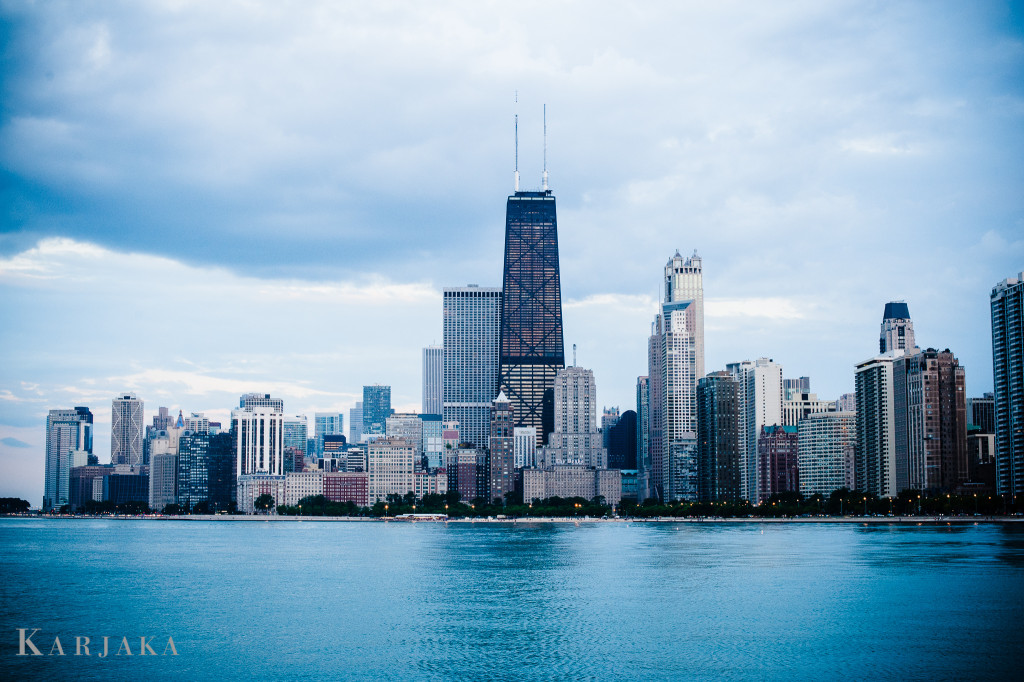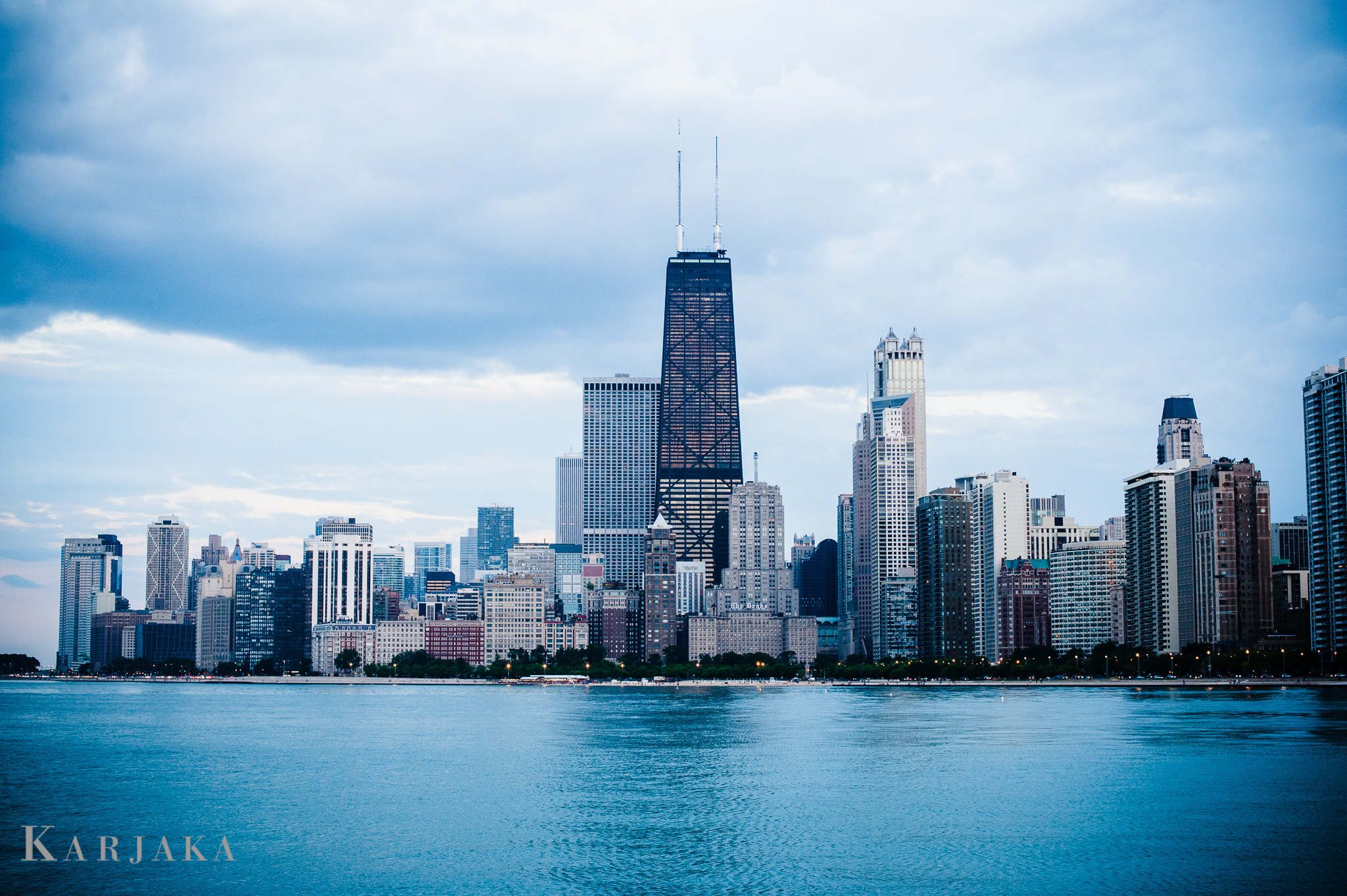 Chicago is my kinda town. Yeah, Frankie sang it, and us wordsmiths steal that to its nth degree. While I love New York, the Midwest holds a special place in my heart. When you talk to Chicagoans and the non, many have mixed feelings on Chicago being a part of the Midwest. Even when I hear the word Midwest, I often conjure images of my early teens and moving to Valparaiso, Indiana…. vast farmland, Indiana/Perdue Rivalry and Hoosiers. While I'm indebted to my scholastic education in Indiana, Chicago is Home. My Midwest.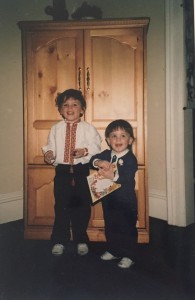 I have two lovers, Chicago and New York and I cheat on them quite frequently with one another and other cities. This week I cheat on both of them with my hometown of Oak Park. It's been a decade since my last visit and the nostalgia in my head has got the better of me. Everyone knows Oak Park for two people, Ernest Hemingway and Frank Lloyd Wright, both of whom have had a huge impact on my life. I still re-read the Old Man and the Sea every year.
I find myself in a flutter with questions and to be honest, I'm nervous. Memory lane can be a hard place to travel. Is it the same place? Are the smells of the fallen leaves near my boyhood home the same as in my head? Is Barbara's Book Store where my Father bought my sister and I countless books, still on Lake? (It is still there, I just looked it up.) Can I stop by Austin Music to buy some new reeds? Is the Oak Park Bakery as glorious as it was when I was a child? But more importantly, is the now 125 year old Victorian on South Home still as wonderful as I remember it?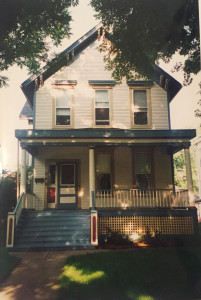 Down the street from the Victorian is Mills Park. You could say I'm a pupil of my Father, Nature and Life. It was here and Austin Gardens Park on Lake that I honed my eye. My Father cared for us during the day as Mom worked downtown. My sister and I would sit with him as he asked us, "What do you see?" It's a simple question, but nevertheless one that forever has had an impact on how I photograph. I still hear that question every time I pick up the camera. I re-live talking about everything from the leaves, the people and counting squirrels. This what shaped my formative creative years and continues to this day.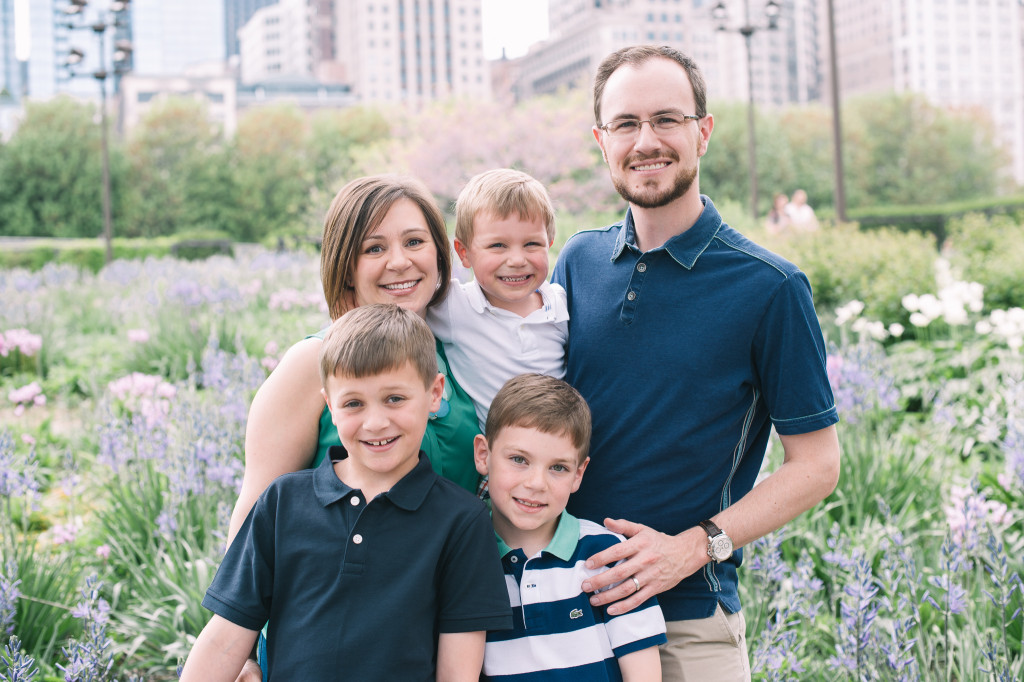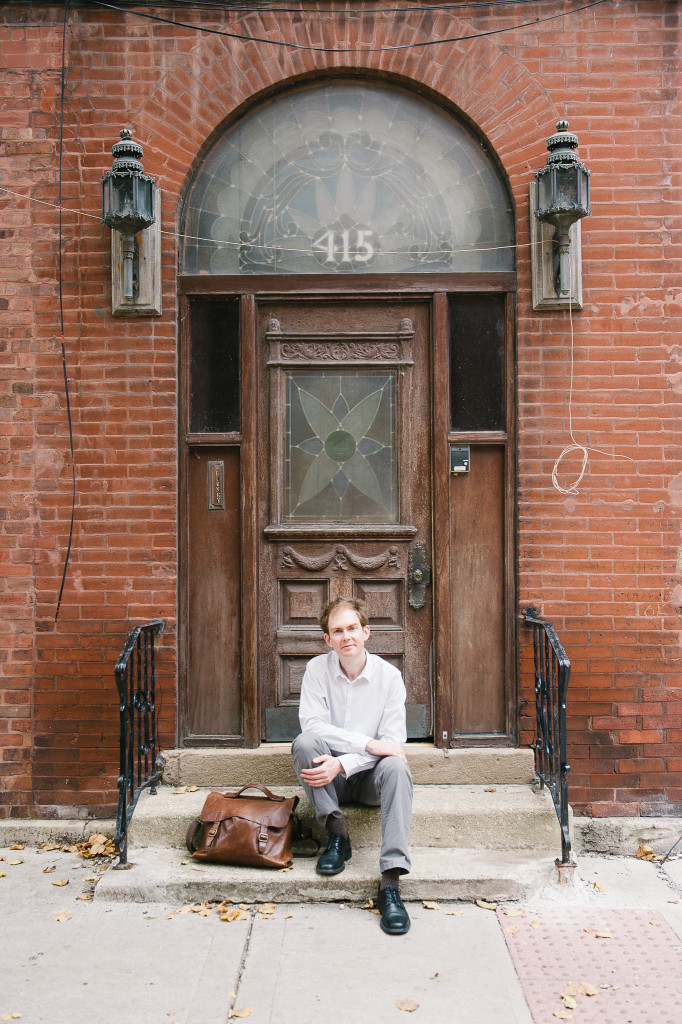 I still bring my childhood and need for exploration into my shoots. To be honest, I'm still that seven year old counting squirrels and dreaming. Older now, I'm fortunate enough that photo and music have allowed me to travel so much. This year has been no exception. The family portrait above is a delightful capture of my cousin and his darling family from our walk in Millennium park this past July. Luke, Dani, Caleb, Jacob and little Nathan were looking for that quintessential outdoor portrait while bringing a little classic Chicago out as well. We're definitely head over heels for this calm moment!
The handsome devil sitting relaxed on this stoop is composer and DePaul professor, Fred Gifford. This past September Fred and I got together and took a lovely stroll in Lincoln Park and explored the unique architecture the area had to provide. I'm always amazed at what long strolls over great conversation in new locations can provide.
This week I'm looking forward to a few portrait sessions in Oak Park, Lincoln Park and Downtown. It's an absolutely gorgeous time to be in Chicago and I can't wait to capture it. Be sure to say hi if you're in the area!
Happy Snapping!
Aleks