It's not every day that your model comes into the studio and has her hair cut before the session. However, when my good friend, actress, voice over artist and yogi Lauren Kelston requested to have her hair done here before our shoot, I was only too keen to capture the event.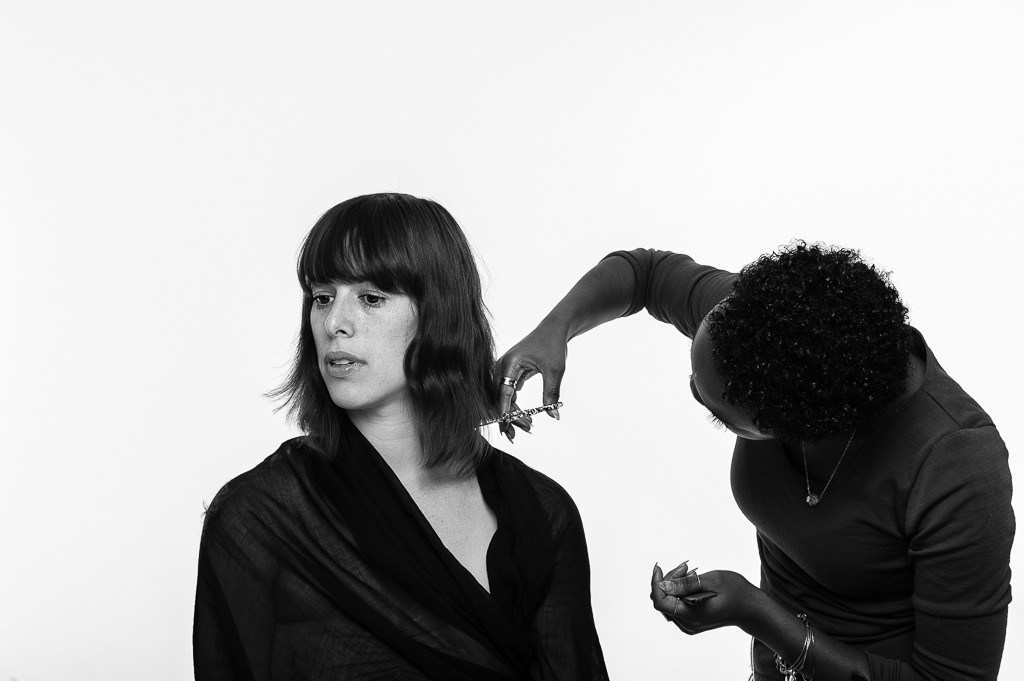 Photographing a hair styling event is nothing new, but to capture it on an isolated background, for me was invaluable. With master stylist Jalise Wright sculpting the session, it was a true delight to capture the event. Lauren is a consummate actress, and in front of the lens while having her hair cut was no different than being on a movie set. She's all smiles through this one, but what's most impressive is how she's able to show us a little more of the vulnerability in having no control being in the beauty seat.
Part of what I love about the creation aspect is control. As a photographer, controlling the light, having the final say on clothing, scene, mood, expression etc, is everything. Directing your model to an image that only you can see and making that moment come to life in the studio, there's no drug in the world that can produce that.
Conversely, as an artist, sitting in the hairdressers chair and just watching and wondering what the outcome will be, or in front of the camera, that's where the real expression of art comes into to play. That's where trust and vulnerability are put to the test. For that, I'm thankful to Lauren and all my models for that unbridled trust.
Working with Jalise, we were able to connect at how similar our crafts are. We both are able to sculpt something raw into possibility for beauty. For Jalise, it's hair that's her palate. It's not till the final jushing of the hair with hair spray intermixed that the model gets to see herself complete in the mirror. As a photographer it's no different than our client sitting in our proofing office and observing the large prints on our wall. Nedless to say, Lauren was not only happy with her new do, but the photos as well.
As 2016 is now upon us, we'd like to take a brief moment and thank you for being with us in and out of the Studio. We're committed to creating and raising the bar in visual excellence. Stay tuned here and on our website for more thought provoking and artistic imagery.
My best to you in 2016!
Aleks