I'm sitting in Omaha Eppley Airport, waiting for my 10:55am flight to Washington D.C. Regan airport, after a lovely few days of photographing a few musicians and artists out here. Currently reflecting of the Missouri river that divides Nebraska and Iowa.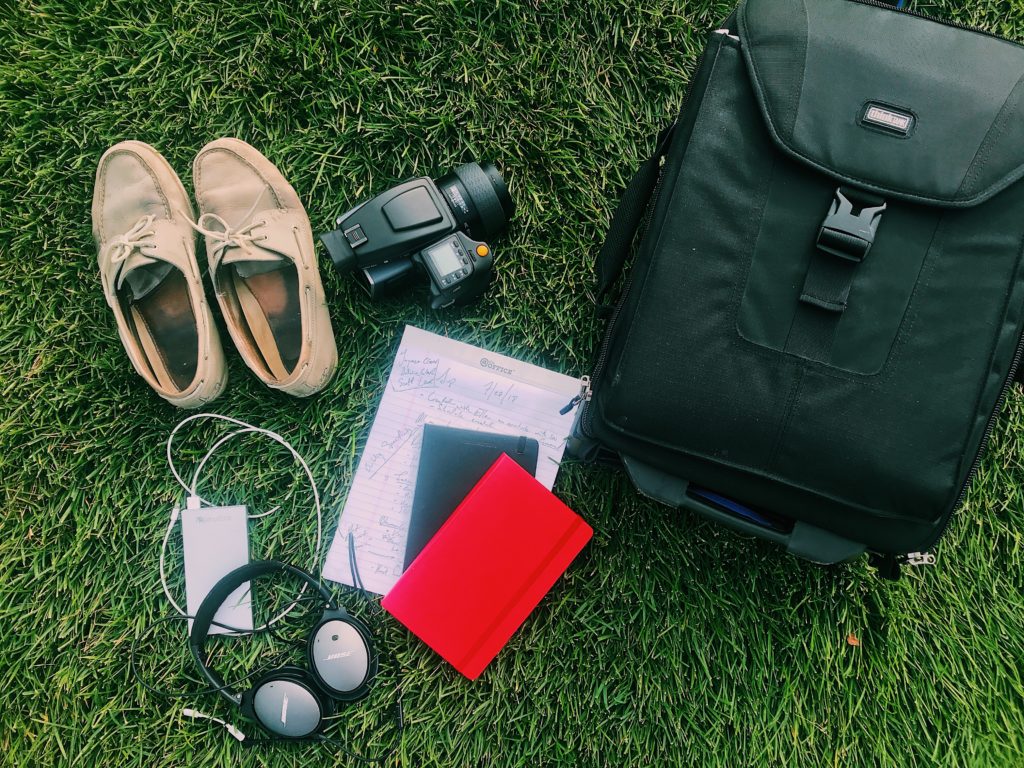 No two photographers are alike. Different vision, style, skill level, speciality etc. So naturally, no two traveling kits are the same. Right?
Make sure you have the kit/setup that works for you and that day. Personally, I have a variety in my studio, Domke, Lowepro, Tenba, Pelican, and a handful of others that I can't remember off hand. Each hold a particular place and function for me.
Test out and try your kit before you commit.
When I bought my Hasselblad H6 a few years ago, the crew at Fotocare walked me through their large variety of bags. The ThinkTank Airport Takeoff was the winner for me. Small enough to fit any plane overhead compartment with plenty of space for various lenses and accessories. Had I not been in the store, I might not have purchased it.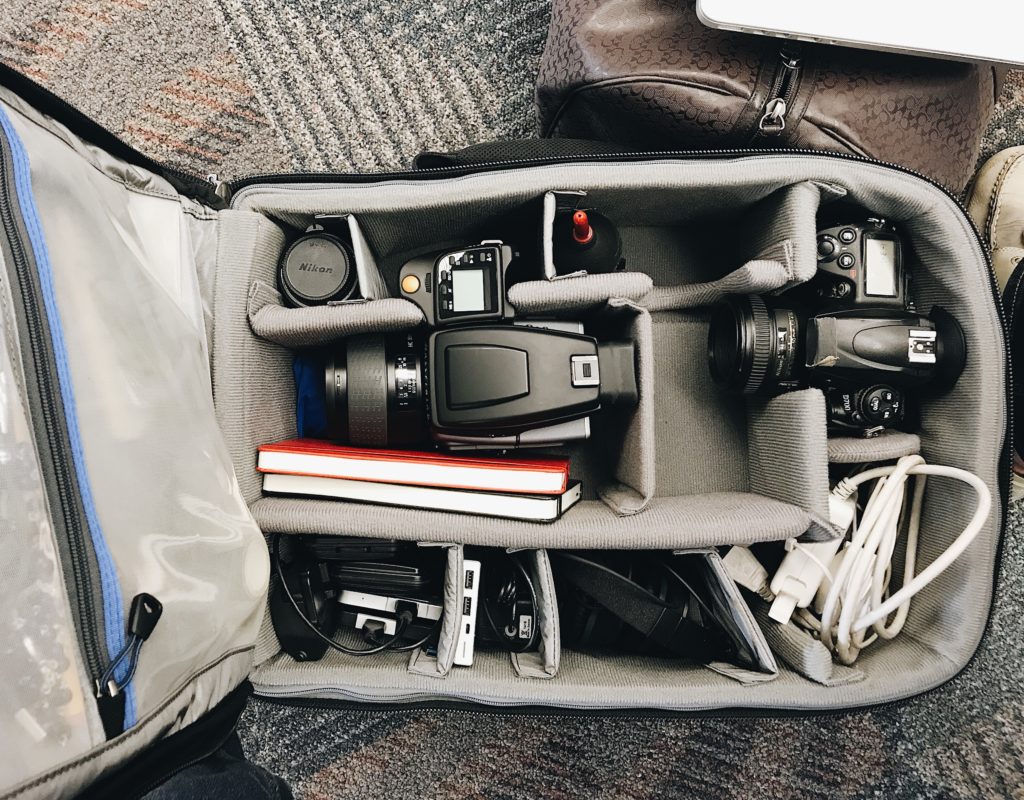 Regardless of where you're traveling, what you're carrying or where you are in your photo journey, you are a photographer with a vision… something to say. Your bag should work for that vision.
Happy Travels!