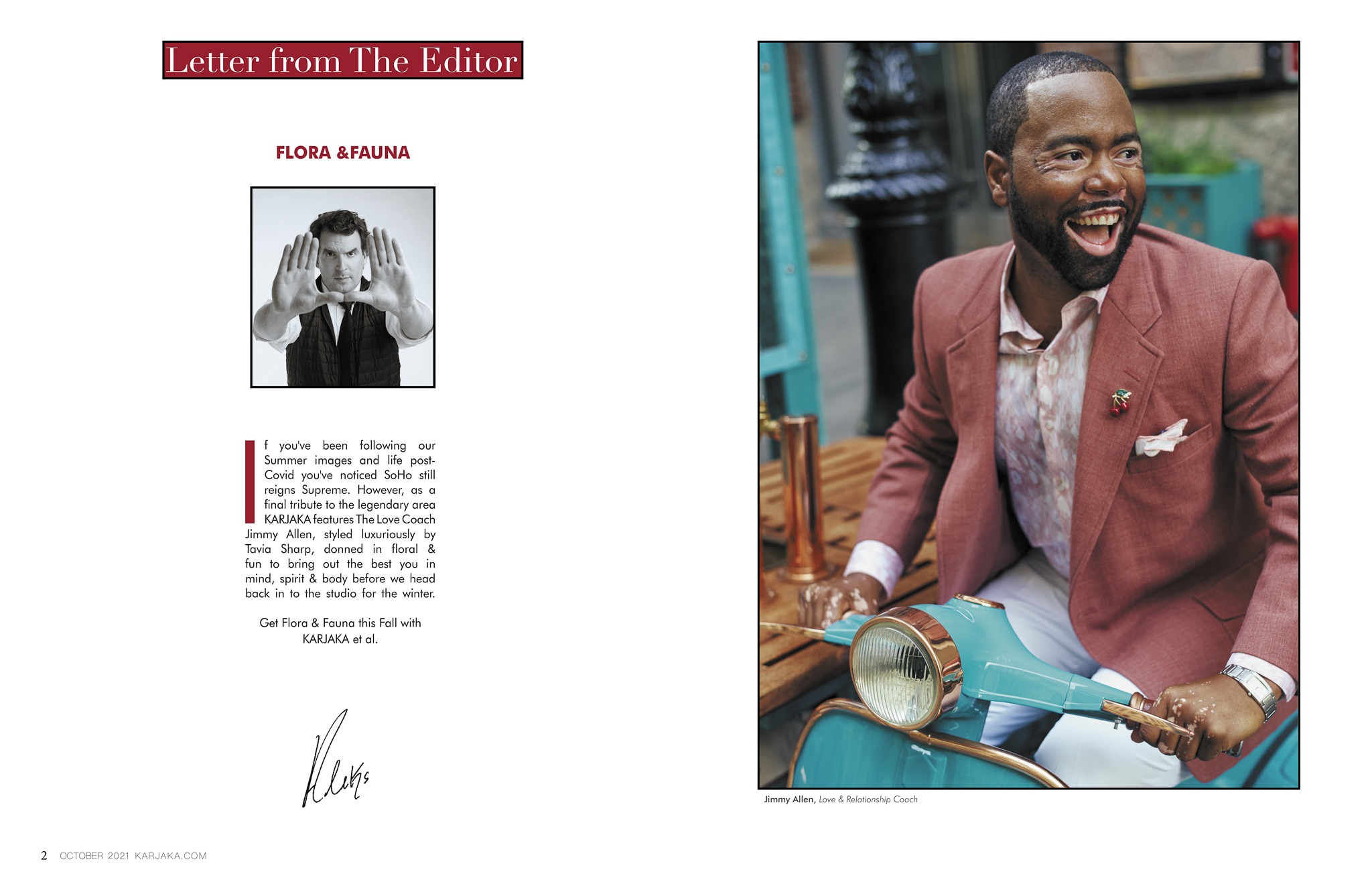 LETTER FROM THE EDITOR
If you've been following our Summer images and life post-Covid you've noticed SoHo still reigns Supreme. However, as a final tribute to the legendary area KARJAKA features The Love Coach Jimmy Allen, styled luxuriously by Tavia Sharp, donned in floral & fun to bring out the best you in mind, spirit & body before we head back in to the studio for the winter.
Get Flora & Fauna this Fall with KARJAKA et al.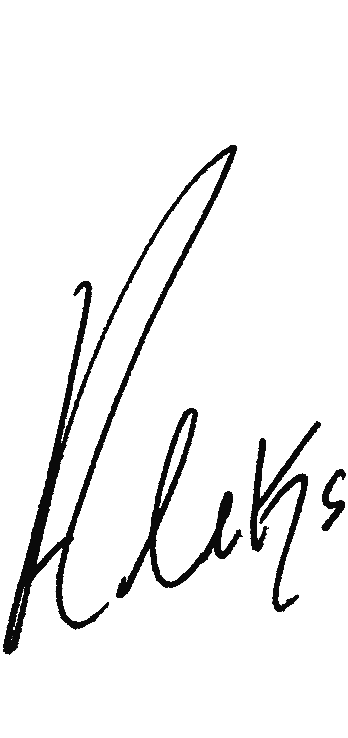 The Awakening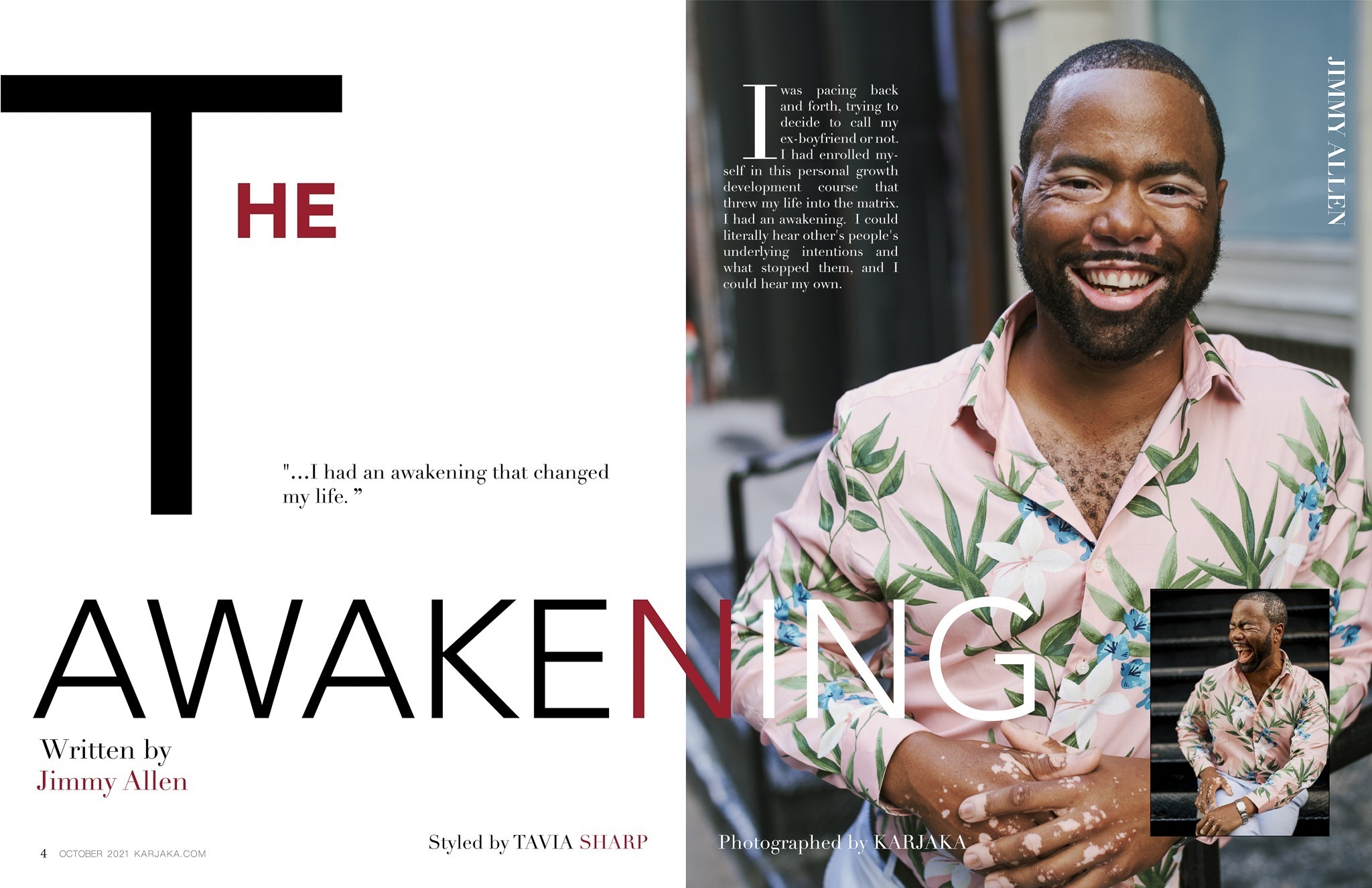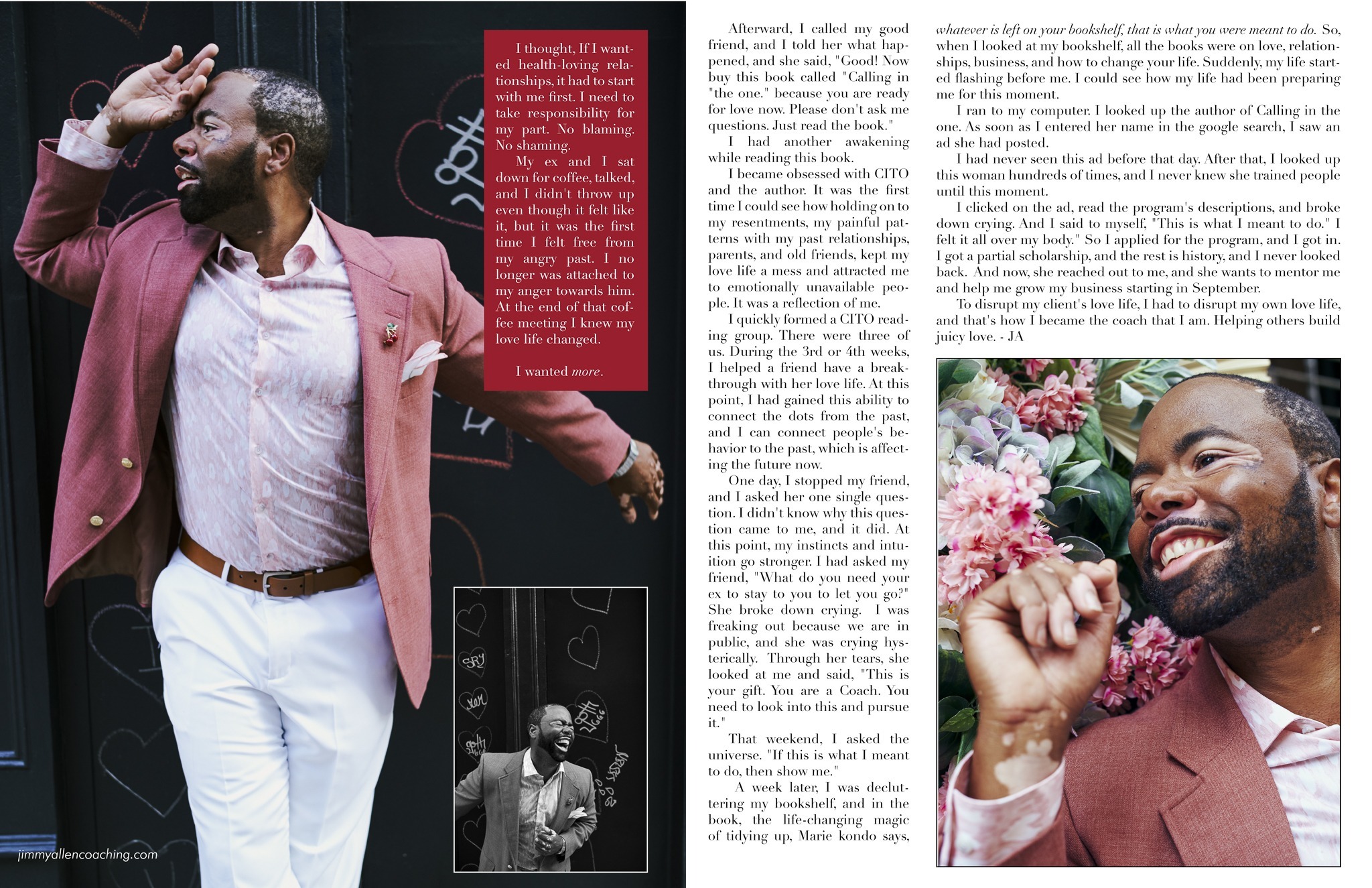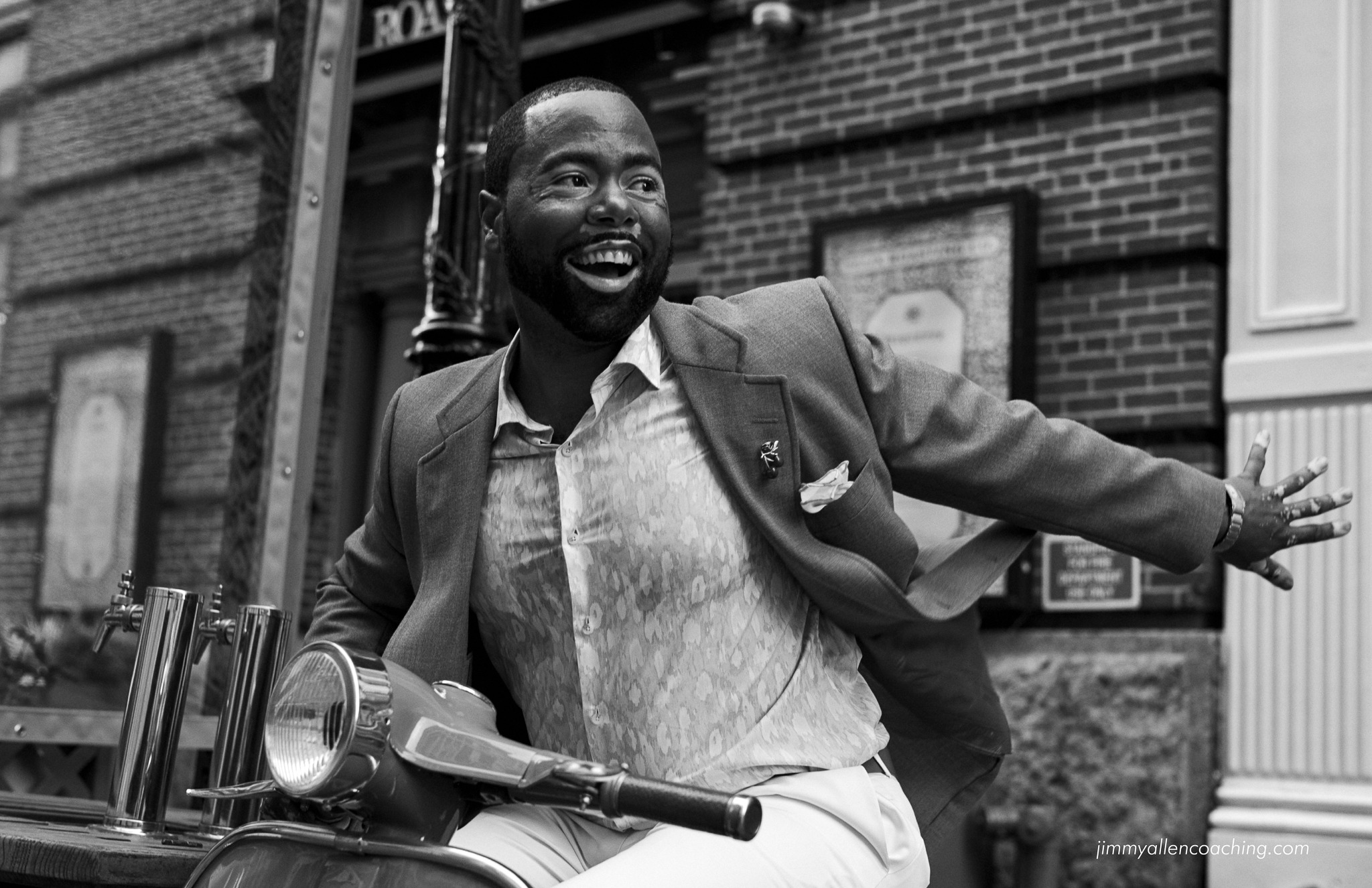 I was pacing back and forth, trying to decide to call my ex-boyfriend or not. I had enrolled myself in this personal growth development course that threw my life into the matrix. I had an awakening. I could literally hear other's people's underlying intentions and what stopped them, and I could hear my own.
I thought, If I wanted health-loving relationships, it had to start with me first. I need to take responsibility for my part. No blaming. No shaming.
My ex and I sat down for coffee, talked, and I didn't throw up even though it felt like it, but it was the first time I felt free from my angry past. I no longer was attached to my anger towards him. At the end of that coffee meeting I knew my love life changed.
I wanted more.
Afterward, I called my good friend, and I told her what happened, and she said, "Good! Now buy this book called "Calling in "the one." because you are ready for love now. Please don't ask me questions. Just read the book."
I had another awakening while reading this book.
I became obsessed with CITO and the author. It was the first time I could see how holding on to my resentments, my painful patterns with my past relationships, parents, and old friends, kept my love life a mess and attracted me to emotionally unavailable people. It was a reflection of me.
I quickly formed a CITO reading group. There were three of us. During the 3rd or 4th weeks, I helped a friend have a breakthrough with her love life. At this point, I had gained this ability to connect the dots from the past, and I can connect people's behavior to the past, which is affecting the future now.
One day, I stopped my friend, and I asked her one single question. I didn't know why this question came to me, and it did. At this point, my instincts and intuition go stronger. I had asked my friend, "What do you need your ex to stay to you to let you go?" She broke down crying. I was freaking out because we are in public, and she was crying hysterically. Through her tears, she looked at me and said, "This is your gift. You are a Coach. You need to look into this and pursue it."
That weekend, I asked the universe. "If this is what I meant to do, then show me."
A week later, I was decluttering my bookshelf, and in the book, the life-changing magic of tidying up, Marie kondo says, whatever is left on your bookshelf, that is what you were meant to do. So, when I looked at my bookshelf, all the books were on love, relationships, business, and how to change your life. Suddenly, my life started flashing before me. I could see how my life had been preparing me for this moment.
I ran to my computer. I looked up the author of Calling in the one. As soon as I entered her name in the google search, I saw an ad she had posted.
I had never seen this ad before that day. After that, I looked up this woman hundreds of times, and I never knew she trained people until this moment.
I clicked on the ad, read the program's descriptions, and broke down crying. And I said to myself, "This is what I meant to do." I felt it all over my body." So I applied for the program, and I got in. I got a partial scholarship, and the rest is history, and I never looked back. And now, she reached out to me, and she wants to mentor me and help me grow my business starting in September.
To disrupt my client's love life, I had to disrupt my own love life, and that's how I became the coach that I am. Helping others build juicy love. – JA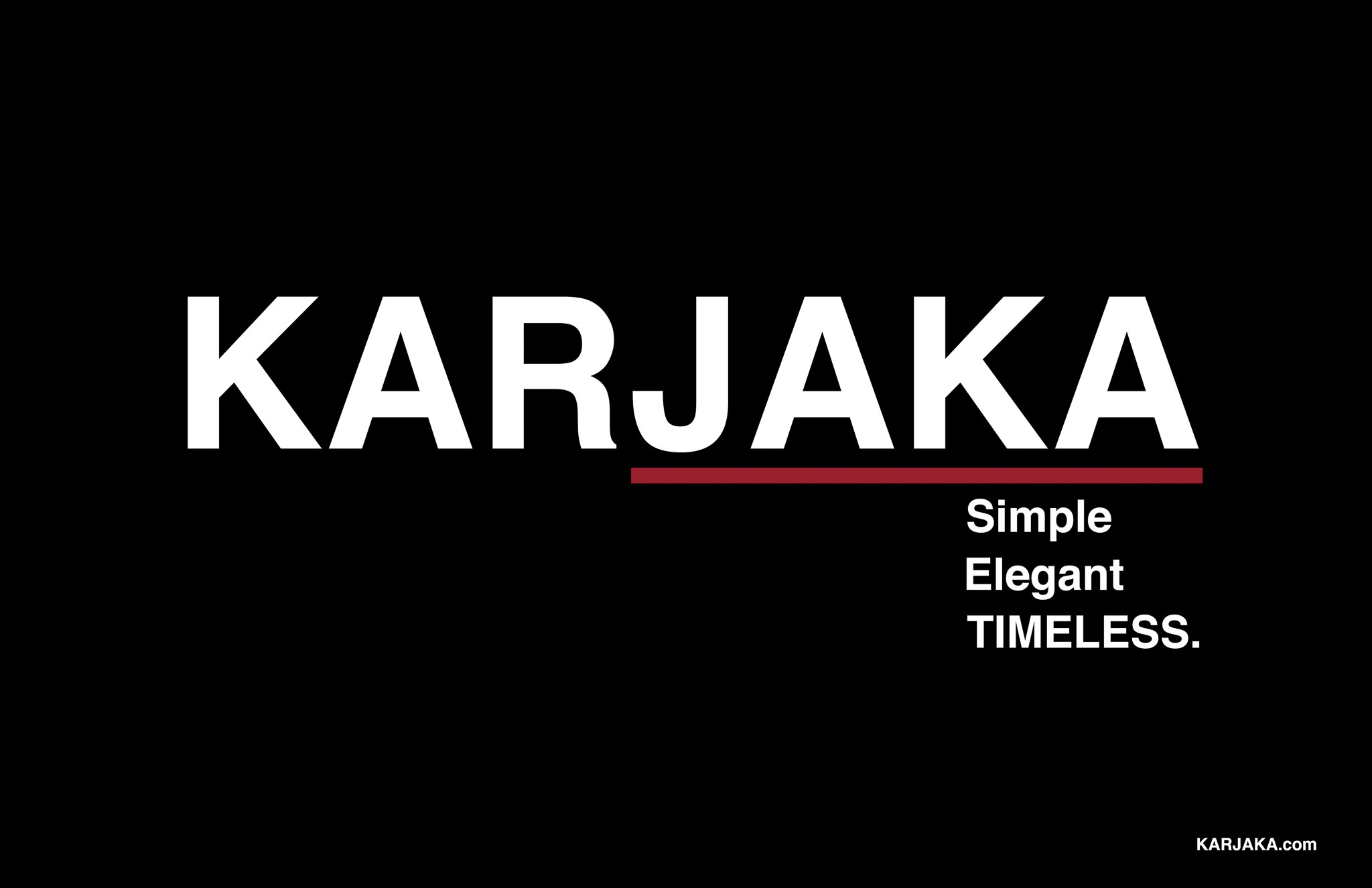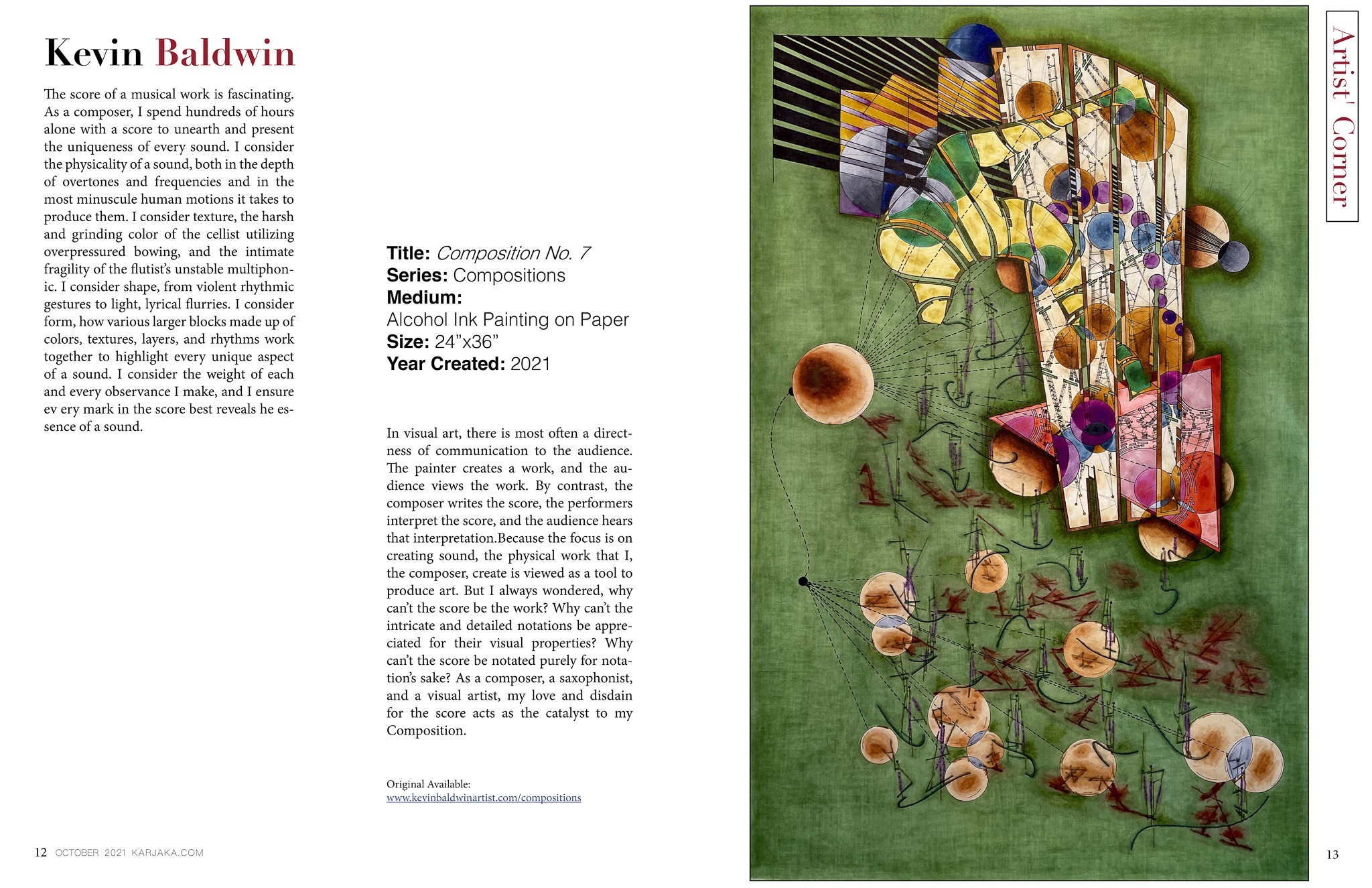 The Sharp Upgrade with Tavia Sharp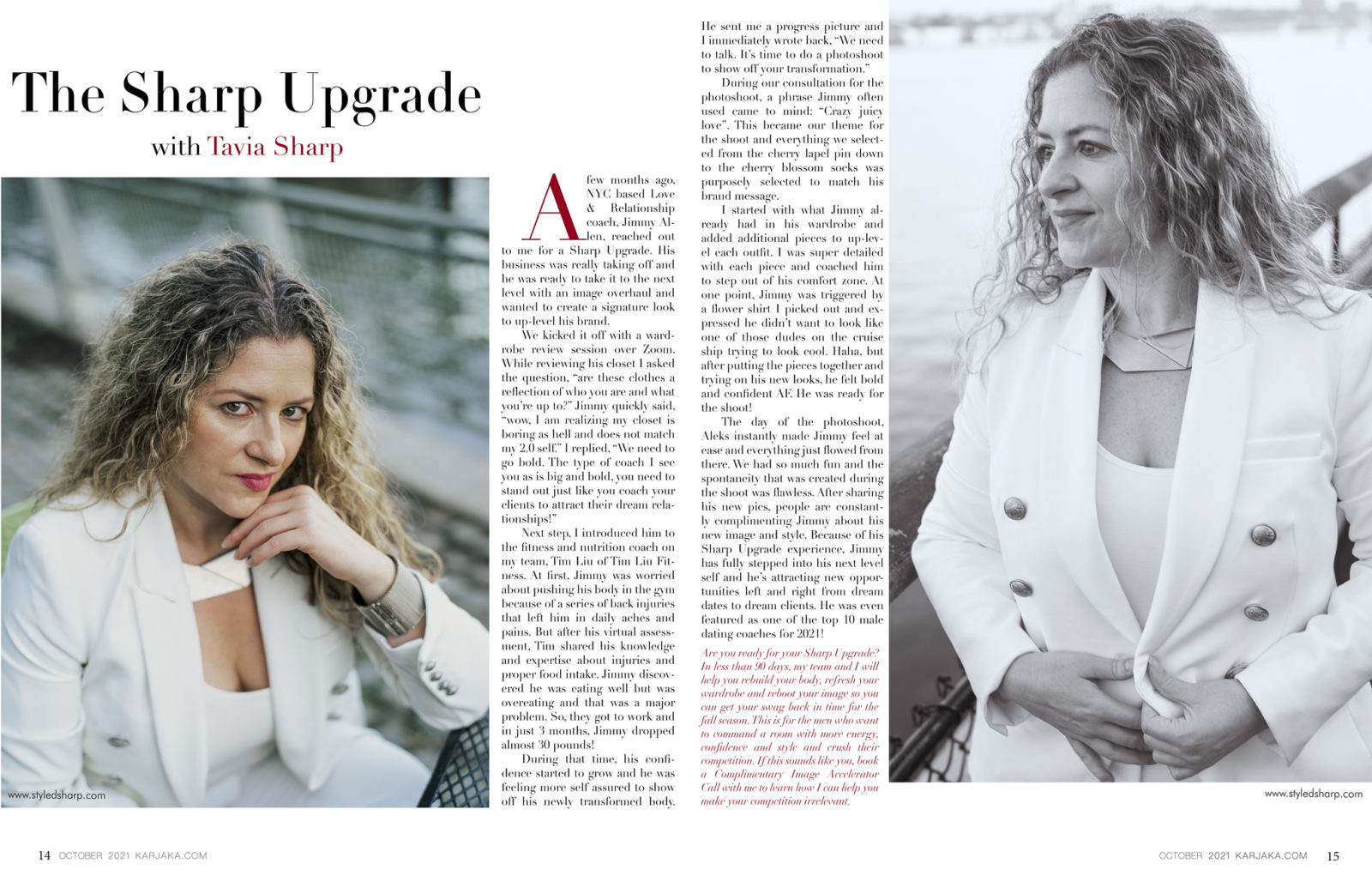 A few months ago, NYC based Love & Relationship coach, Jimmy Allen, reached out to me for a Sharp Upgrade. His business was really taking off and he was ready to take it to the next level with an image overhaul and wanted to create a signature look to up-level his brand.
We kicked it off with a wardrobe review session over Zoom. While reviewing his closet I asked the question, "are these clothes a reflection of who you are and what you're up to?" Jimmy quickly said, "wow, I am realizing my closet is boring as hell and does not match my 2.0 self." I replied, "We need to go bold. The type of coach I see you as is big and bold, you need to stand out just like you coach your clients to attract their dream relationships!"
Next step, I introduced him to the fitness and nutrition coach on my team, Tim Liu of Tim Liu Fitness. At first, Jimmy was worried about pushing his body in the gym because of a series of back injuries that left him in daily aches and pains. But after his virtual assessment, Tim shared his knowledge and expertise about injuries and proper food intake. Jimmy discovered he was eating well but was overeating and that was a major problem. So, they got to work and in just 3 months, Jimmy dropped almost 30 pounds!
During that time, his confidence started to grow and he was feeling more self assured to show off his newly transformed body. He sent me a progress picture and I immediately wrote back, "We need to talk. It's time to do a photoshoot to show off your transformation."
During our consultation for the photoshoot, a phrase Jimmy often used came to mind: "Crazy juicy love". This became our theme for the shoot and everything we selected from the cherry lapel pin down to the cherry blossom socks was purposely selected to match his brand message.
I started with what Jimmy already had in his wardrobe and added additional pieces to up-level each outfit. I was super detailed with each piece and coached him to step out of his comfort zone. At one point, Jimmy was triggered by a flower shirt I picked out and expressed he didn't want to look like one of those dudes on the cruise ship trying to look cool. Haha, but after putting the pieces together and trying on his new looks, he felt bold and confident AF. He was ready for the shoot!
The day of the photoshoot, Aleks instantly made Jimmy feel at ease and everything just flowed from there. We had so much fun and the spontaneity that was created during the shoot was flawless. After sharing his new pics, people are constantly complimenting Jimmy about his new image and style. Because of his Sharp Upgrade experience, Jimmy has fully stepped into his next level self and he's attracting new opportunities left and right from dream dates to dream clients. He was even featured as one of the top 10 male dating coaches for 2021!
Are you ready for your Sharp Upgrade? In less than 90 days, my team and I will help you rebuild your body, refresh your wardrobe and reboot your image so you can get your swag back in time for the fall season. This is for the men who want to command a room with more energy, confidence and style and crush their competition. If this sounds like you, book a Complimentary Image Accelerator Call with me to learn how I can help you make your competition irrelevant.