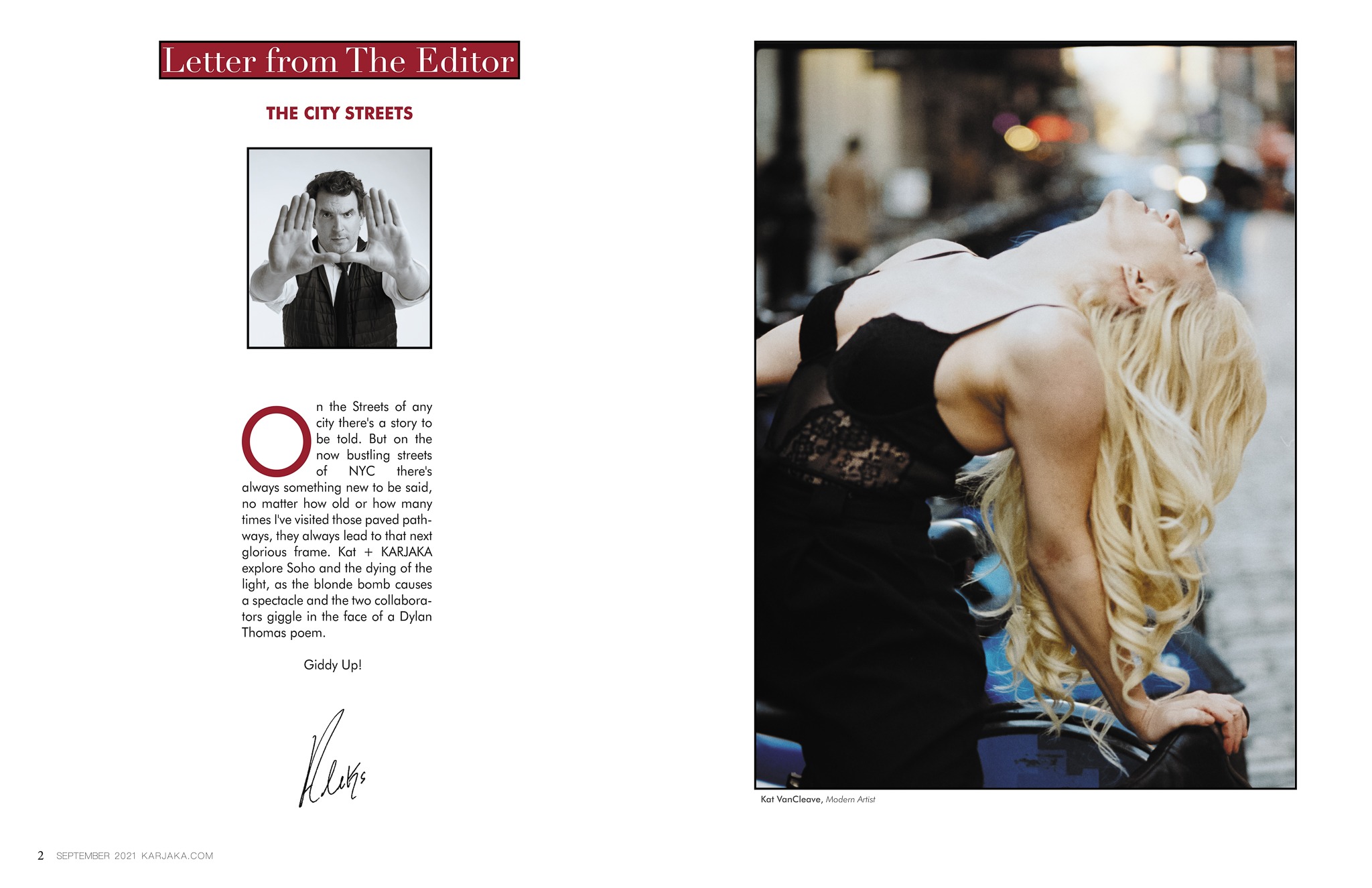 LETTER FROM THE EDITOR
On the Streets of any city there's a story to be told. But on the now bustling streets of NYC there's always something new to be said, no matter how old or how many times I've visited those paved pathways, they always lead to that next glorious frame. Kat + KARJAKA explore Soho and the dying of the light, as the blonde bomb causes a spectacle and the two collaborators giggle in the face of a Dylan Thomas poem.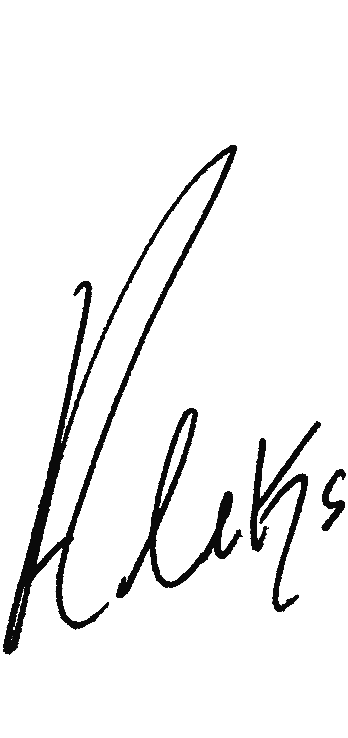 Soho with Kat + KARJAKA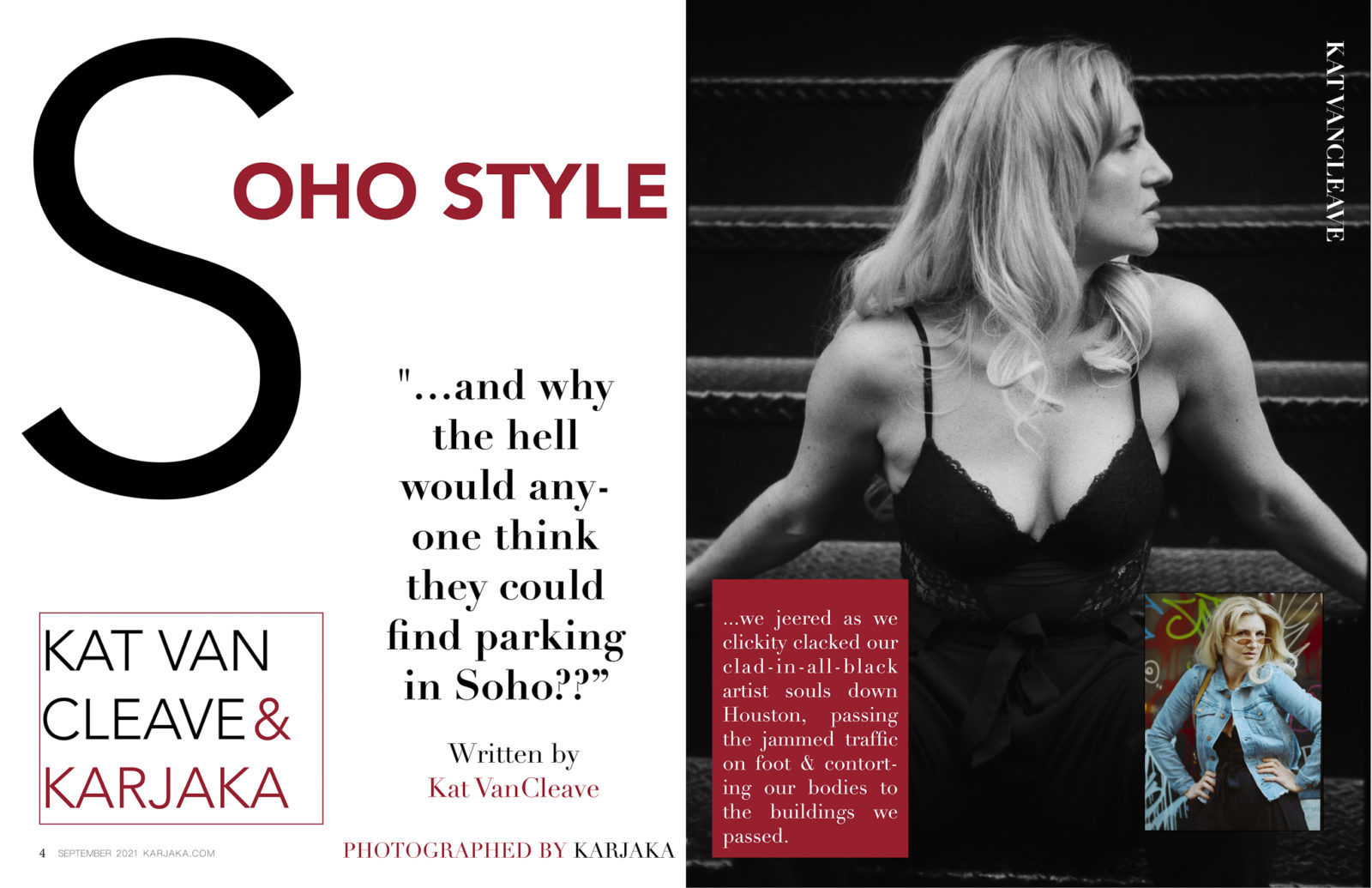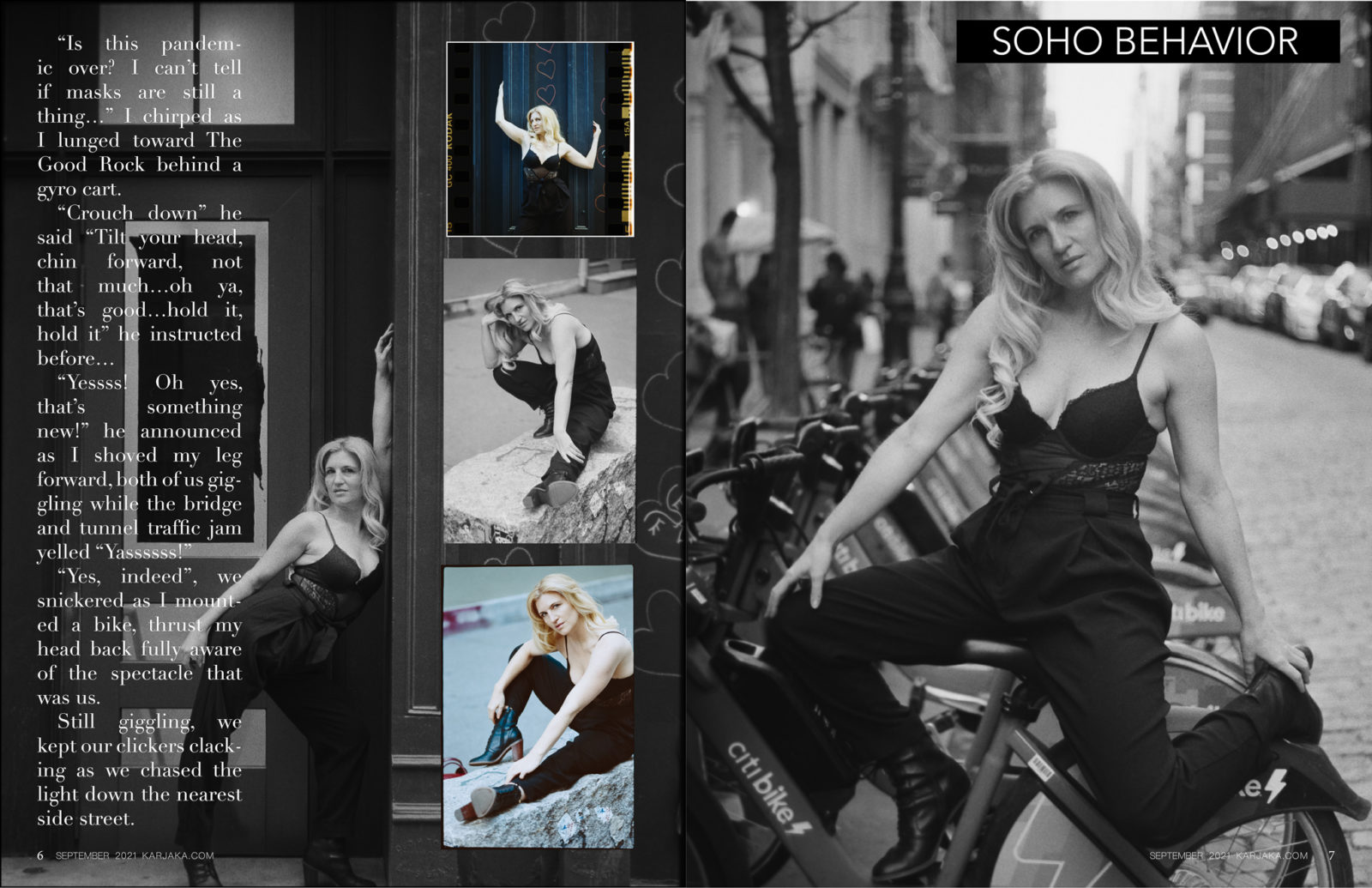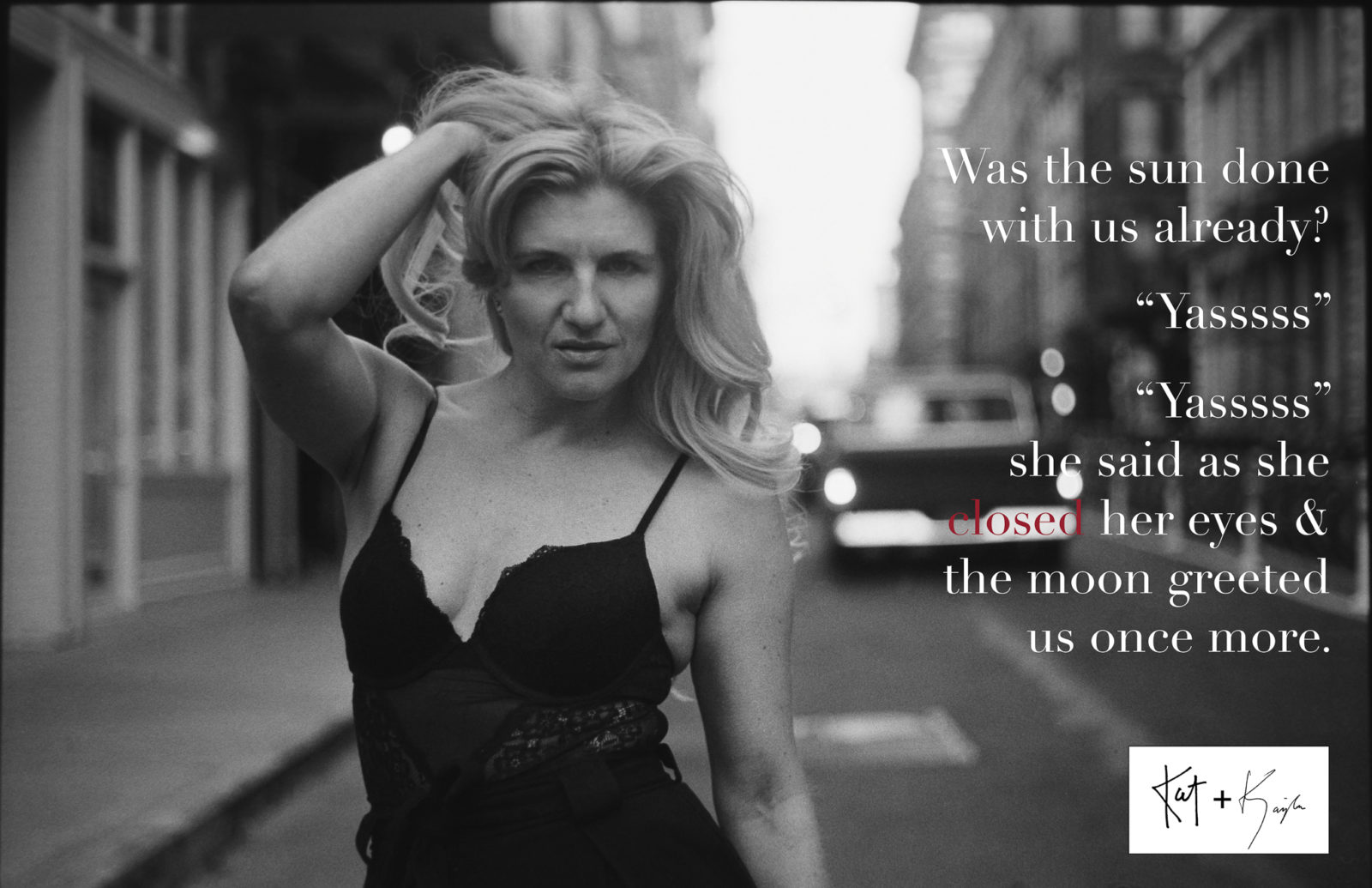 "…and why the hell would anyone think they could find parking in Soho??" we jeered as we clickity clacked our clad-in-all-black artist souls down Houston, passing the jammed traffic on foot & contorting our bodies to the buildings we passed.
"Is this pandemic over? I can't tell if masks are still a thing…" I chirped as I lunged toward The Good Rock behind a gyro cart.
"Crouch down" he said "Tilt your head, chin forward, not that much…oh ya, that's good…hold it, hold it" he instructed before…
"Yessss! Oh yes, that's something new!" he announced as I shoved my leg forward, both of us giggling while the bridge and tunnel jam yelled "Yassssss!".
"Yes, indeed", we snickered as I mounted a bike, thrust my head back fully aware of the spectacle that was us.
Still giggling, we kept our clickers clacking as we chased the light down the nearest side street.
Was the sun done with us already? "Yasssss" "Yasssss" she said as she closed her eyes & the moon greeted us once more.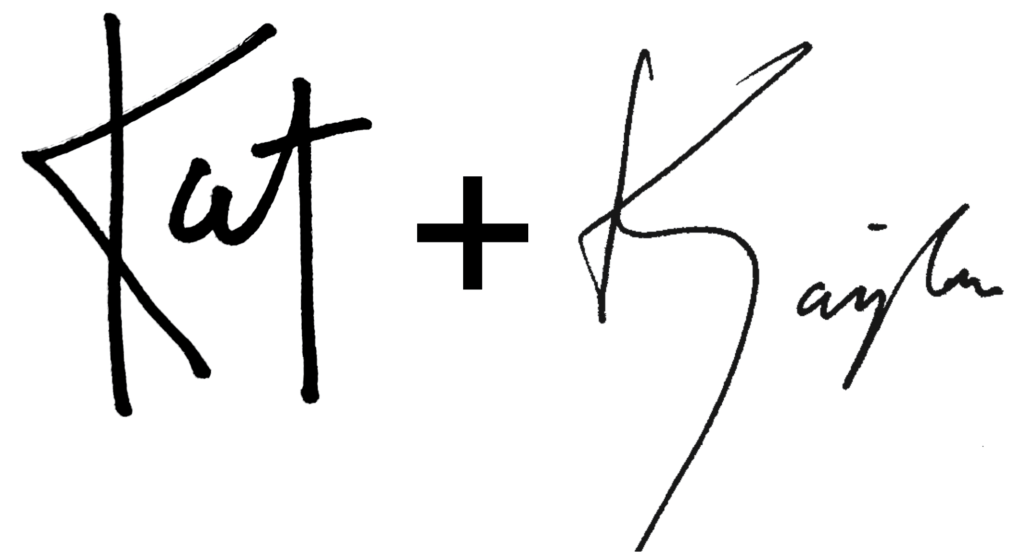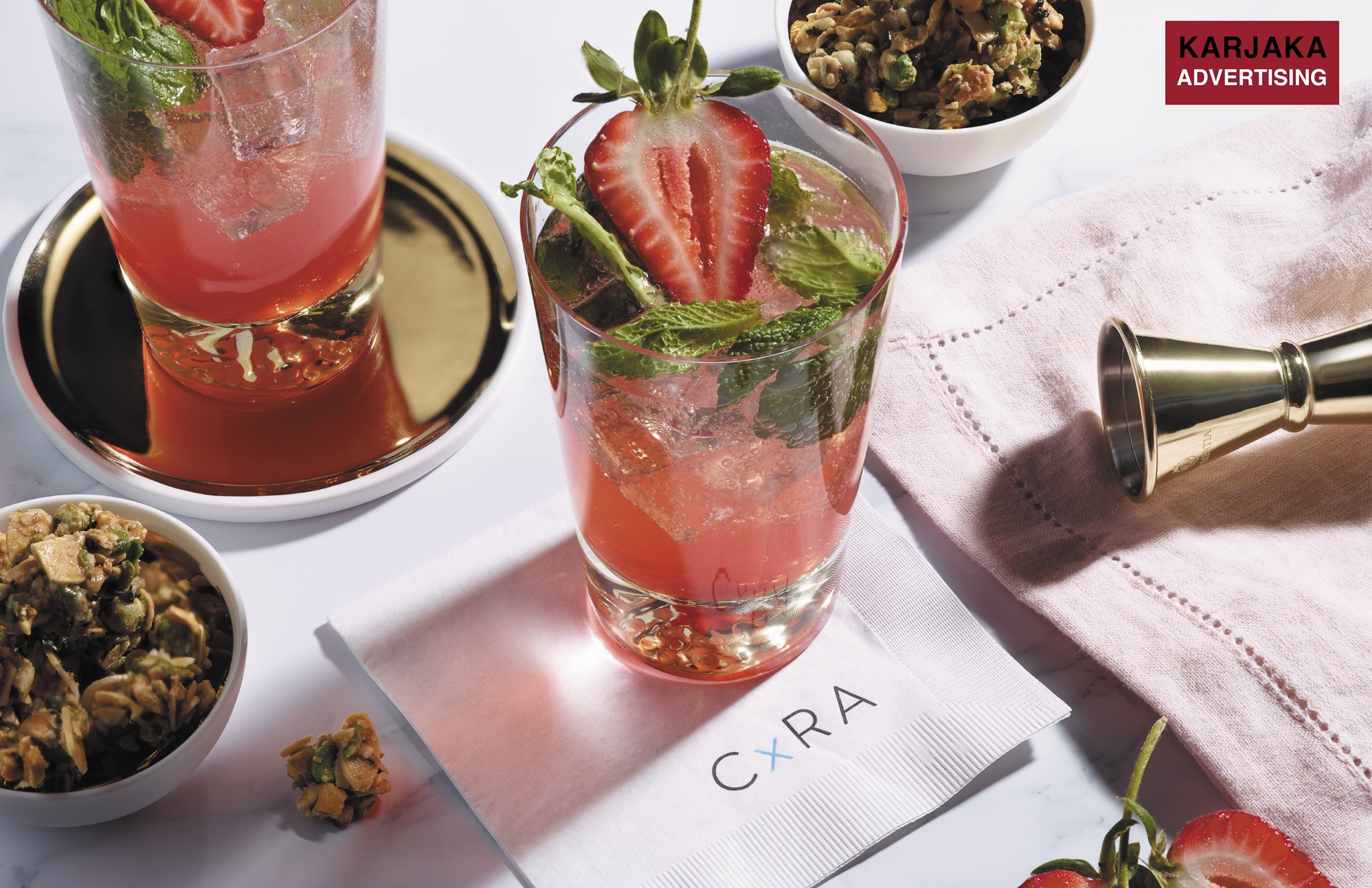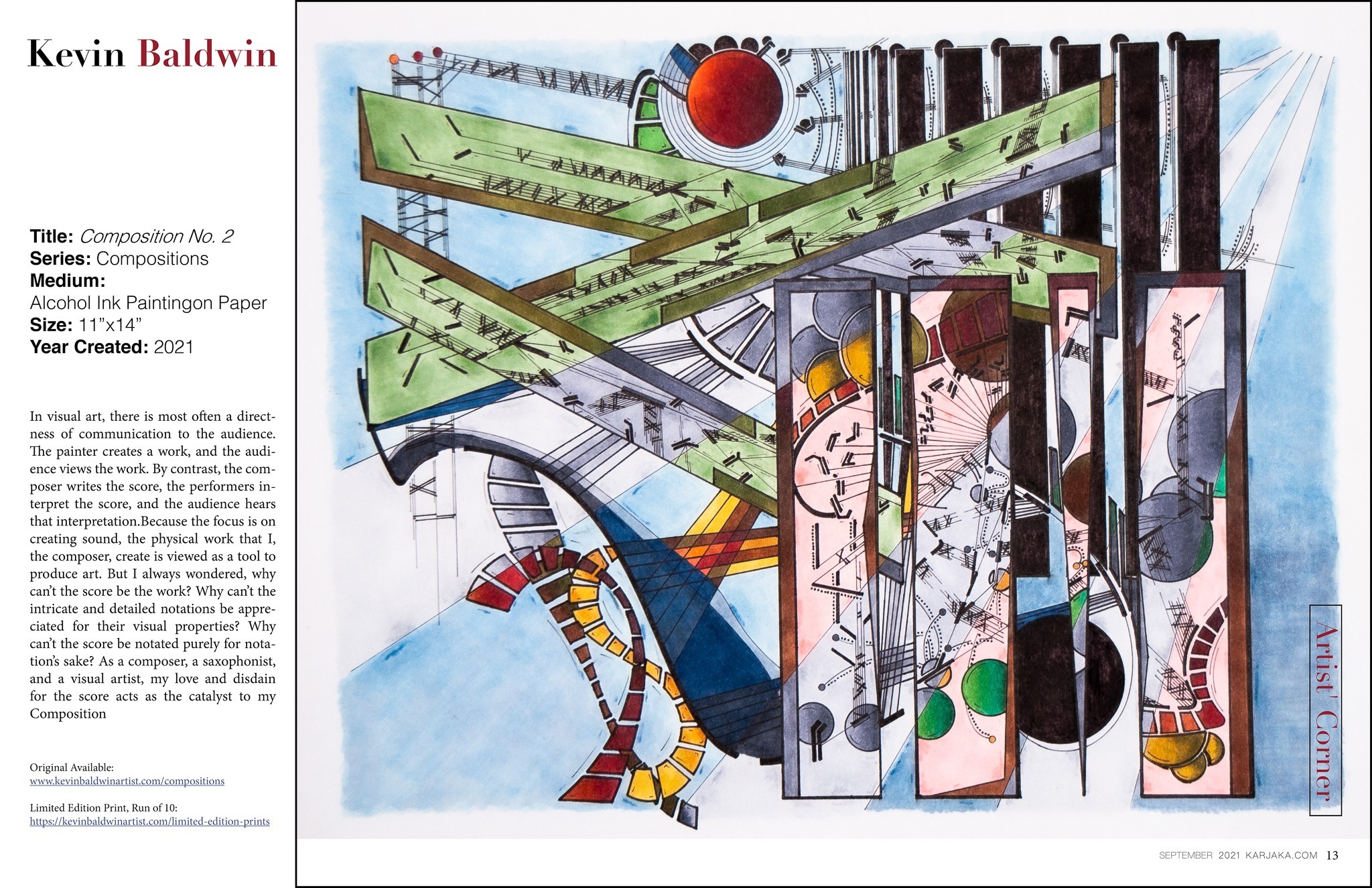 AUTUMN Training with Craig Thomas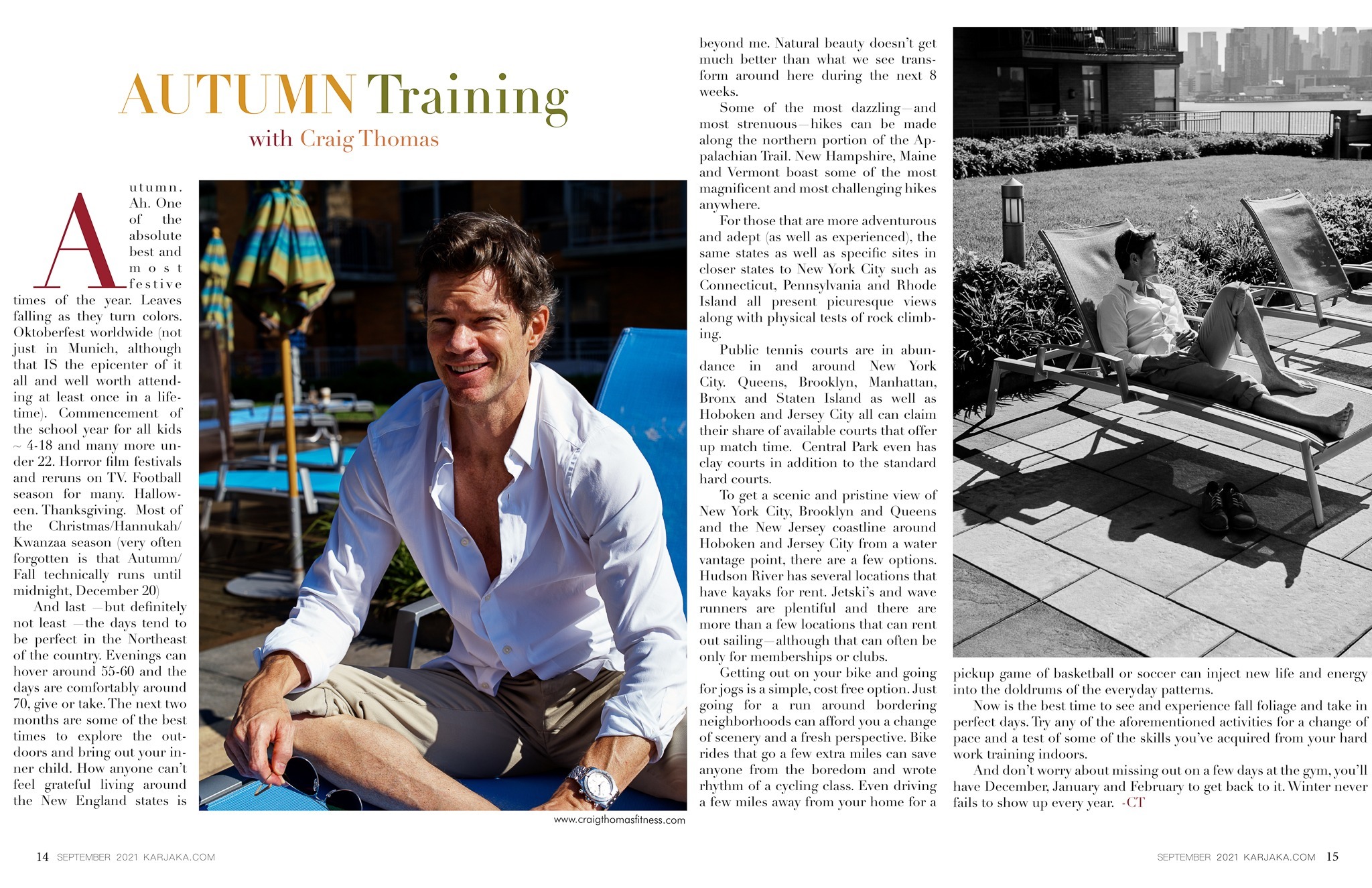 Autumn. Ah. One of the absolute best and most festive times of the year. Leaves falling as they turn colors. Oktoberfest worldwide (not just in Munich, although that IS the epicenter of it all and well worth attending at least once in a lifetime). Commencement of the school year for all kids ~ 4-18 and many more under 22. Horror film festivals and reruns on TV. Football season for many. Halloween. Thanksgiving. Most of the Christmas/Hannukah/Kwanzaa season (very often forgotten is that Autumn/Fall technically runs until midnight, December 20)
And last —but definitely not least —the days tend to be perfect in the Northeast of the country. Evenings can hover around 55-60 and the days are comfortably around 70, give or take. The next two months are some of the best times to explore the outdoors and bring out your inner child. How anyone can't feel grateful living around the New England states is beyond me. Natural beauty doesn't get much better than what we see transform around here during the next 8 weeks.
Some of the most dazzling—and most strenuous—hikes can be made along the northern portion of the Appalachian Trail. New Hampshire, Maine and Vermont boast some of the most magnificent and most challenging hikes anywhere.
For those that are more adventurous and adept (as well as experienced), the same states as well as specific sites in closer states to New York City such as Connecticut, Pennsylvania and Rhode Island all present picuresque views along with physical tests of rock climbing.
Public tennis courts are in abundance in and around New York City. Queens, Brooklyn, Manhattan, Bronx and Staten Island as well as Hoboken and Jersey City all can claim their share of available courts that offer up match time. Central Park even has clay courts in addition to the standard hard courts.
To get a scenic and pristine view of New York City, Brooklyn and Queens and the New Jersey coastline around Hoboken and Jersey City from a water vantage point, there are a few options. Hudson River has several locations that have kayaks for rent. Jetski's and wave runners are plentiful and there are more than a few locations that can rent out sailing—although that can often be only for memberships or clubs.
Getting out on your bike and going for jogs is a simple, cost free option. Just going for a run around bordering neighborhoods can afford you a change of scenery and a fresh perspective. Bike rides that go a few extra miles can save anyone from the boredom and wrote rhythm of a cycling class. Even driving a few miles away from your home for a pickup game of basketball or soccer can inject new life and energy into the doldrums of the everyday patterns.
Now is the best time to see and experience fall foliage and take in perfect days. Try any of the aforementioned activities for a change of pace and a test of some of the skills you've acquired from your hard work training indoors.
And don't worry about missing out on a few days at the gym, you'll have December, January and February to get back to it. Winter never fails to show up every year.