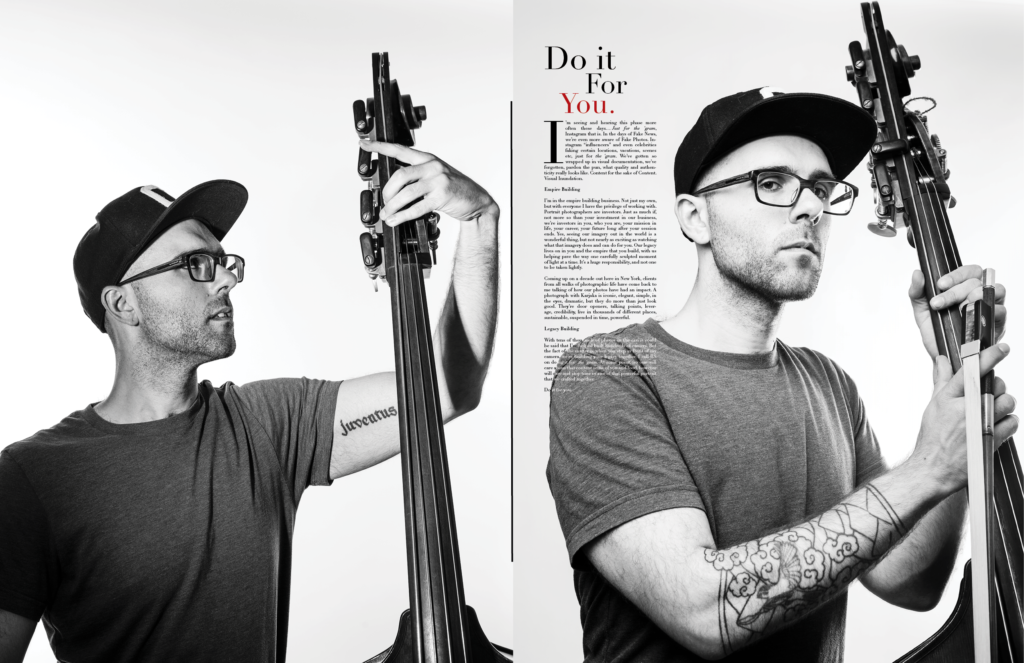 I'm seeing and hearing this phase more often these days…Just for the 'gram, Instagram that is. In the days of Fake News, we're even more aware of Fake Photos. Instagram "influencers" and even celebrities faking certain locations, vacations, scenes etc, just for the 'gram. We've gotten so wrapped up in visual documentation, we've forgotten, pardon the pun, what quality and authenticity really looks like. Content for the sake of Content. Visual Inundation.
Empire Building
I'm in the empire building business. Not just my own, but with everyone I have the privilege of working with. Portrait photographers are investors. Just as much if, not more so than your investment in our business, we're investors in you, who you are, your mission in life, your career, your future long after your session ends. Yes, seeing our imagery out in the world is a wonderful thing, but not nearly as exciting as watching what that imagery does and can do for you. Our legacy lives on in you and the empire that you build, with us helping pave the way one carefully sculpted moment of light at a time. It's a huge responsibility, and not one to be taken lightly.
Coming up on a decade out here in New York, clients from all walks of photographic life have come back to me talking of how our photos have had an impact. A photograph with Karjaka is iconic, elegant, simple, in the eyes, dramatic, but they do more than just look good. They're door openers, talking points, leverage, credibility, live in thousands of different places, sustainable, suspended in time, powerful.
Legacy Building
With tens of thousands of photos in the can it could be said that I've helped built hundreds of careers. But the fact of the matter is when you step in front of my camera, we're building your legacy together. I call BS on doing it for the 'gram. At some point, no one will care about that content selfie of you and food, however will care and stop time in awe of that powerful portrait that we crafted together.
Do it for you.