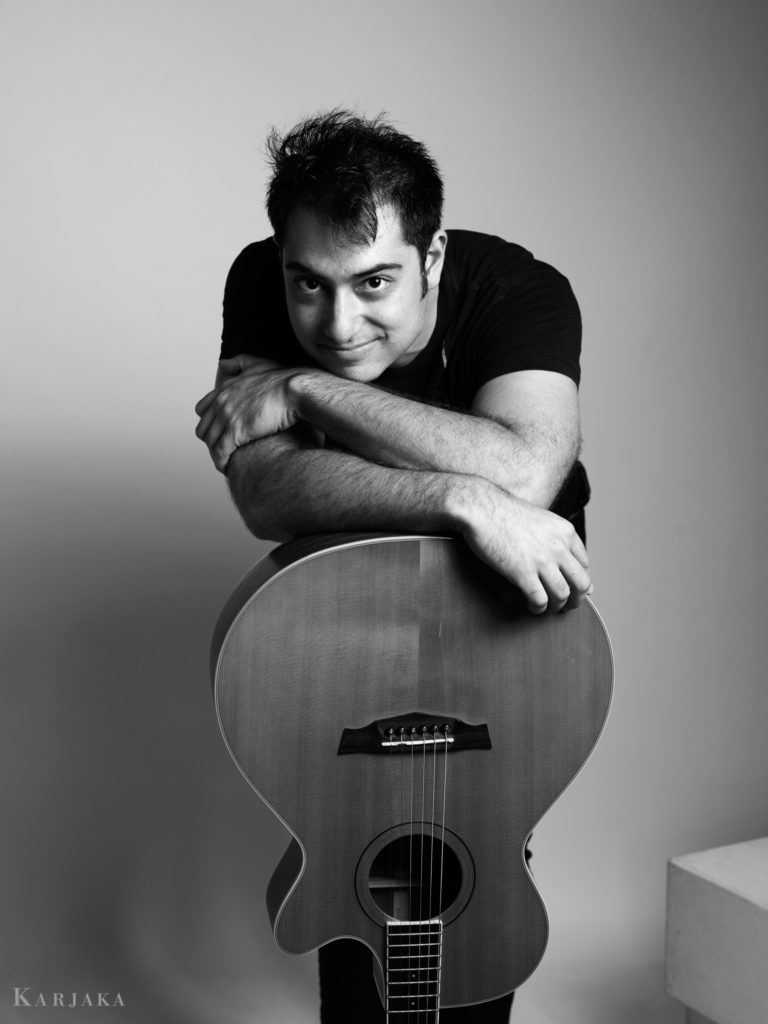 Sometimes it just hits you. I'm in the middle of a shoot last night with the fantastic Comedian, Writer, Guitarist, all around Artist, David Bowers, and we're trying a few looks, but nothing is coming. I'm not happy with the lighting, but even that's not what's on my mind. We're on a tight deadline, it's late, we're both exhausted and would rather be having tacos on the street. (We had Del Rey burritos afterward. DELICIOUS.) And then, we start just to explore the guitar.
BAM! David shifts his leg to put the instrument a little higher. Fretboard as a frame. FLASH. SNAP. PHOTO. We look at the screen to see the result… Davids response, "Looks like that Farmer Pitchfork Painting."
American Gothic.
Guitar Gothic.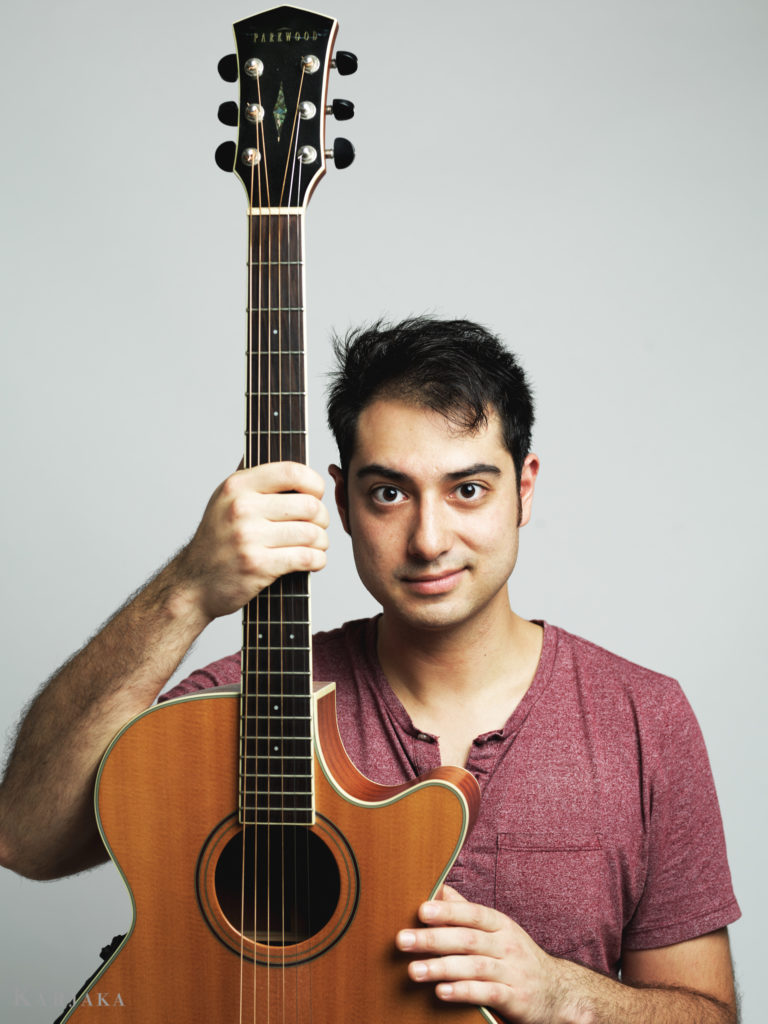 With a childlike mind, exploration and curiosity often produce the best results in the studio. Having a plan or an agenda is always a good thing. But how often do we plan to explore with childlike wonder? Of the whole creative process, it's up there on my list of favorites.
Explore your creativity and wonder with Karjaka.
Happy Shredding!