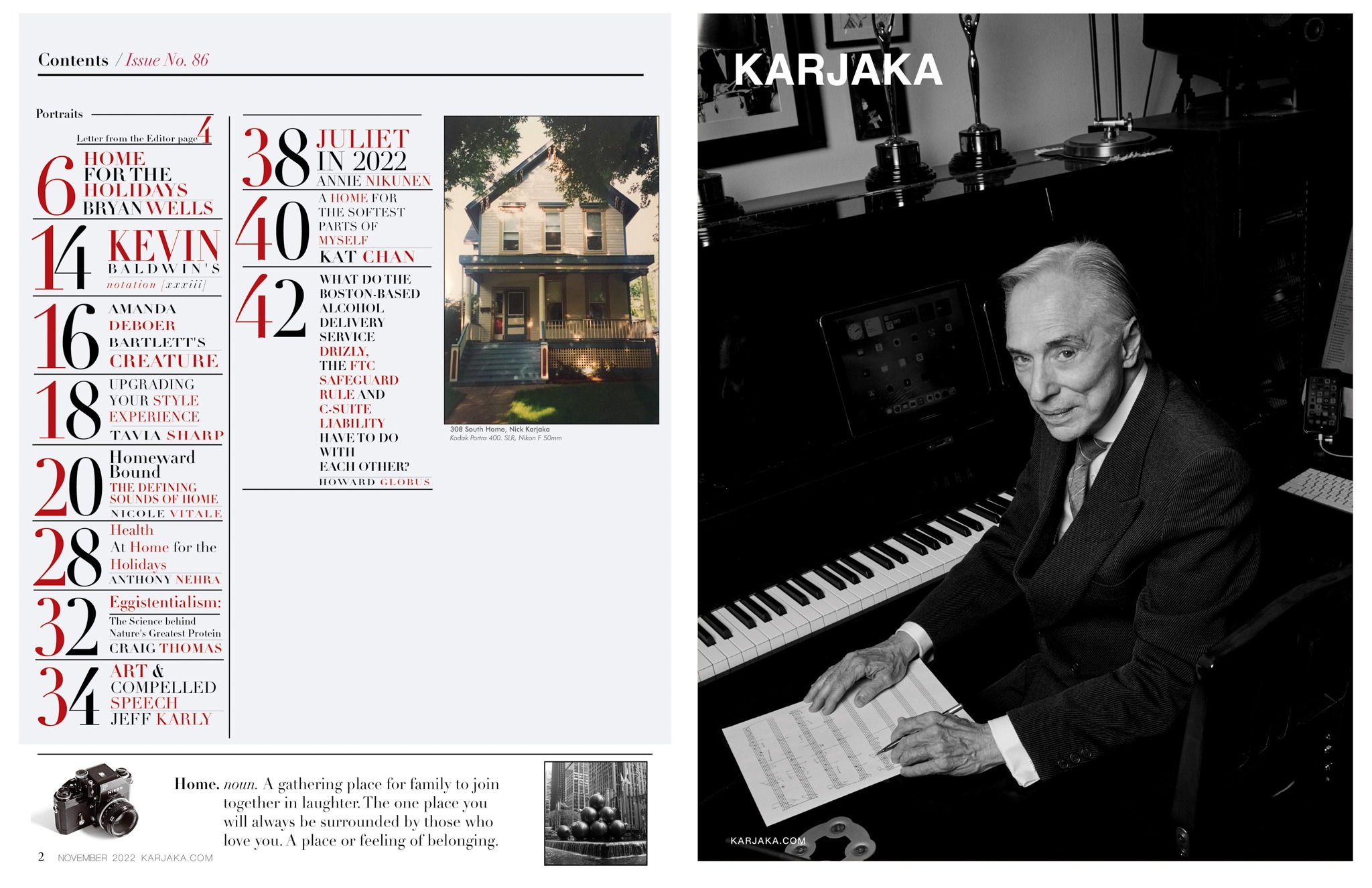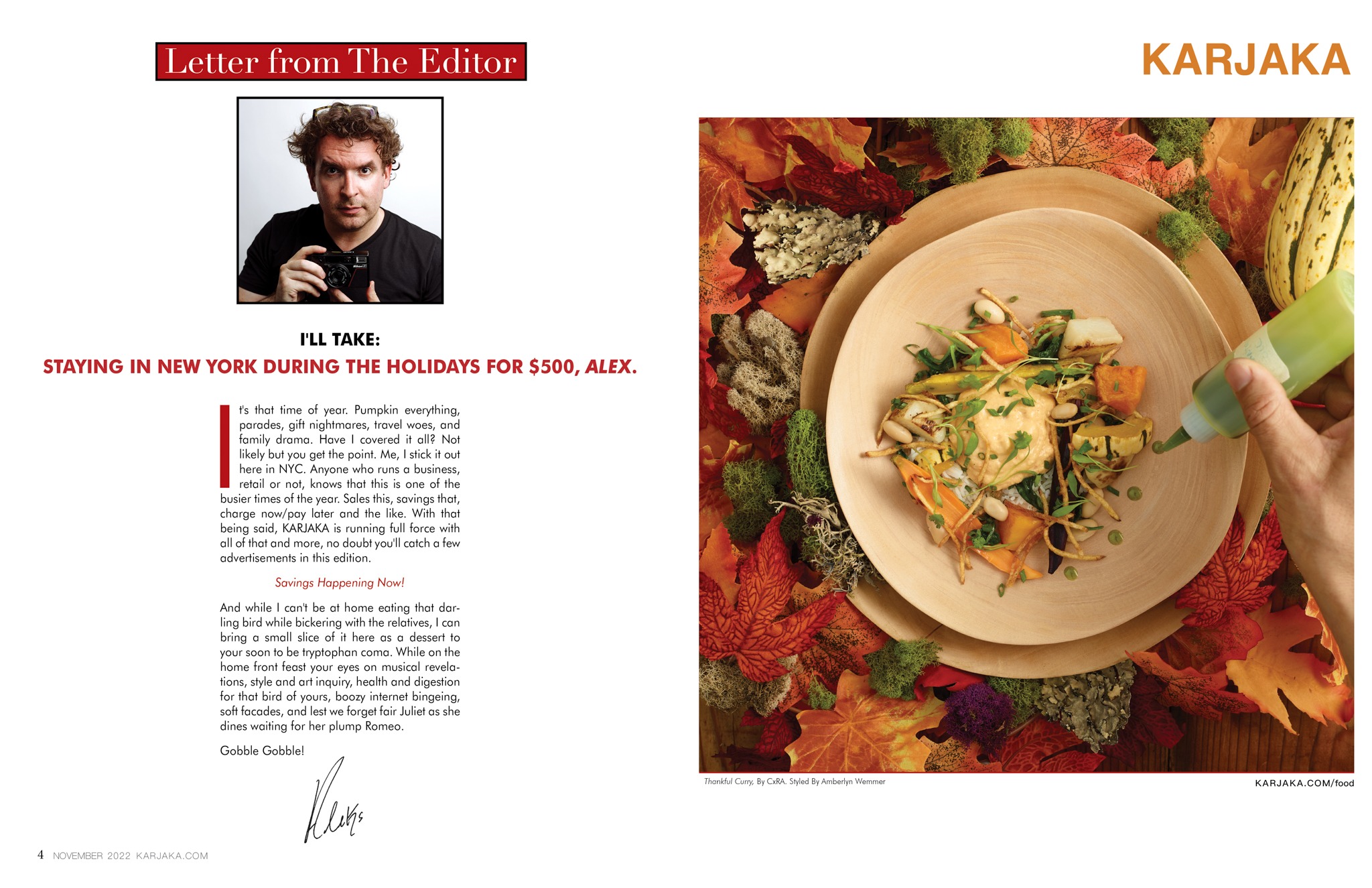 LETTER FROM THE EDITOR
I'll Take: Staying in New York during the holidays for $500, Alex.
It's that time of year. Pumpkin everything, parades, gift nightmares, travel woes, and family drama. Have I covered it all? Not likely but you get the point. Me, I stick it out here in NYC. Anyone who runs a business, retail or not, knows that this is one of the busier times of the year. Sales this, savings that, charge now/pay later and the like. With that being said, KARJAKA is running full force with all of that and more, no doubt you'll catch a few advertisements in this edition.
SAVINGS HAPPENING NOW!
And while I can't be at home eating that darling bird while bickering with the relatives, I can bring a small slice of it here as a dessert to your soon to be tryptophan coma. While on the home front feast your eyes on musical revelations, style and art inquiry, health and digestion for that bird of yours, boozy internet bingeing, soft facades, and lest we forget fair Juliet as she dines waiting for her plump Romeo.
Gobble Gobble!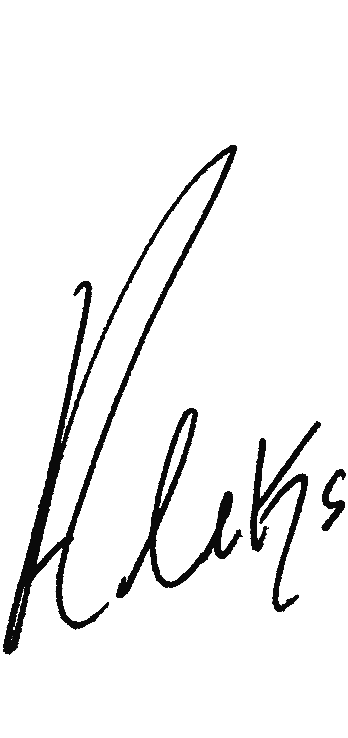 At Home with Bryan Wells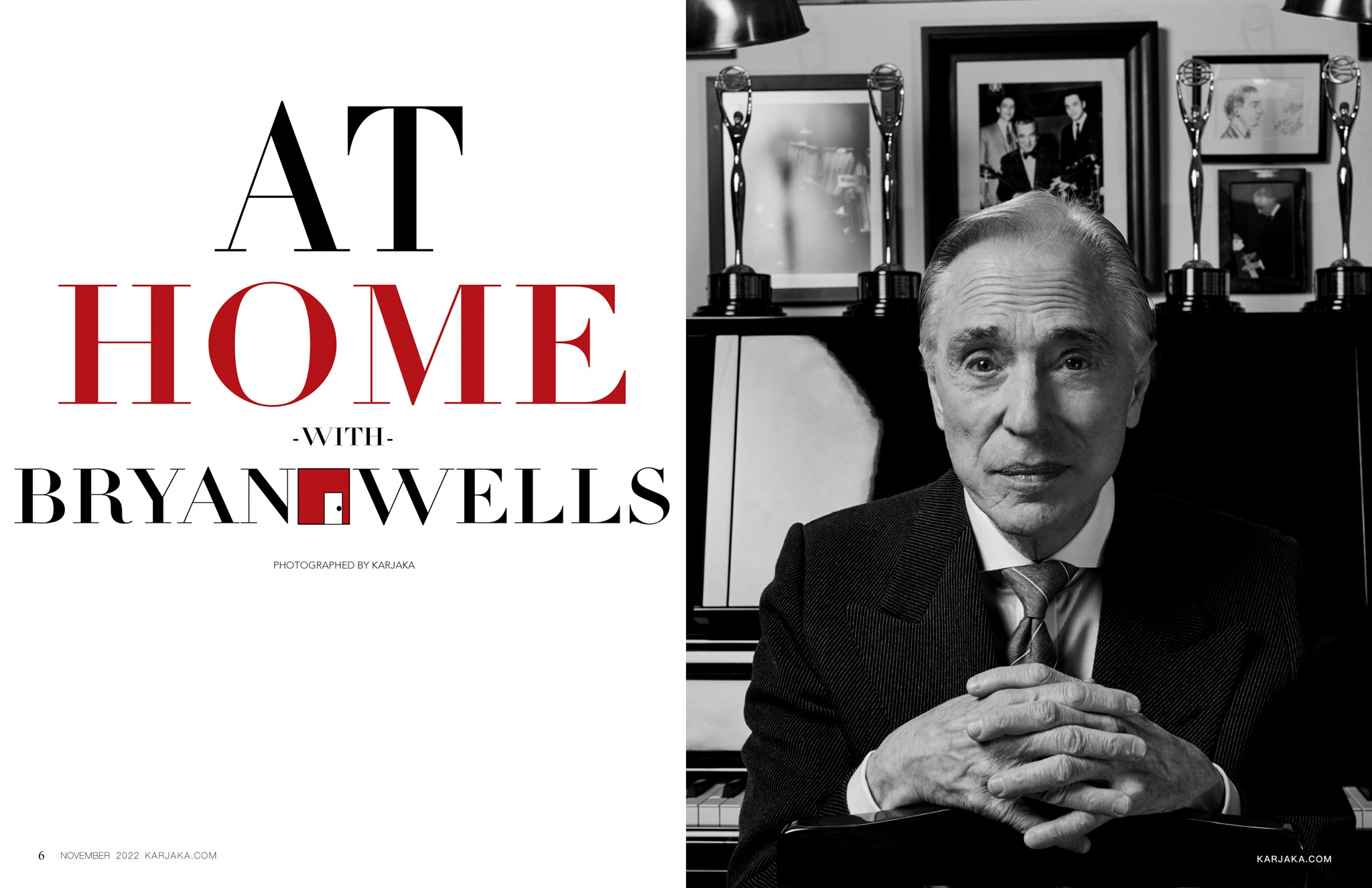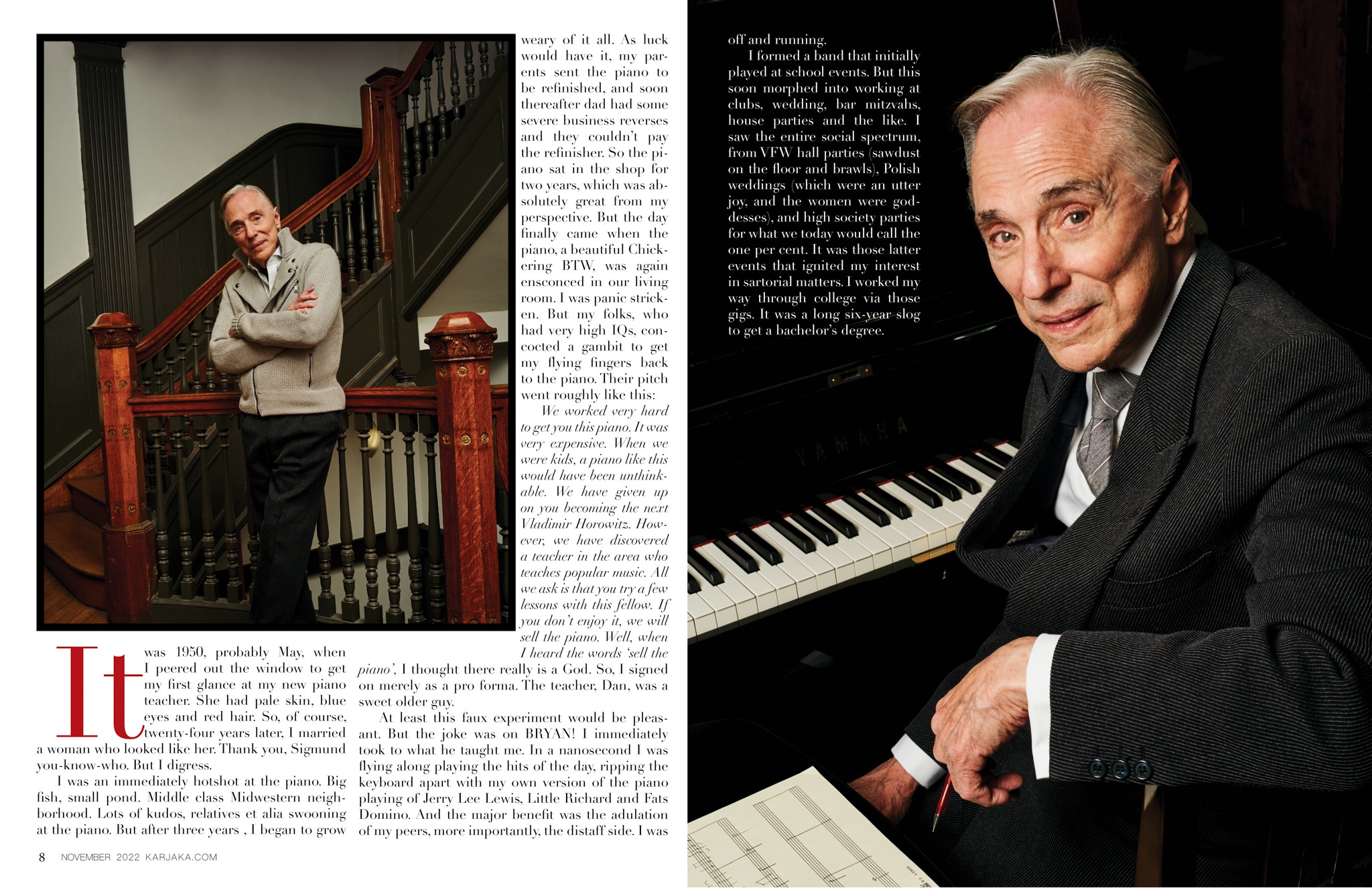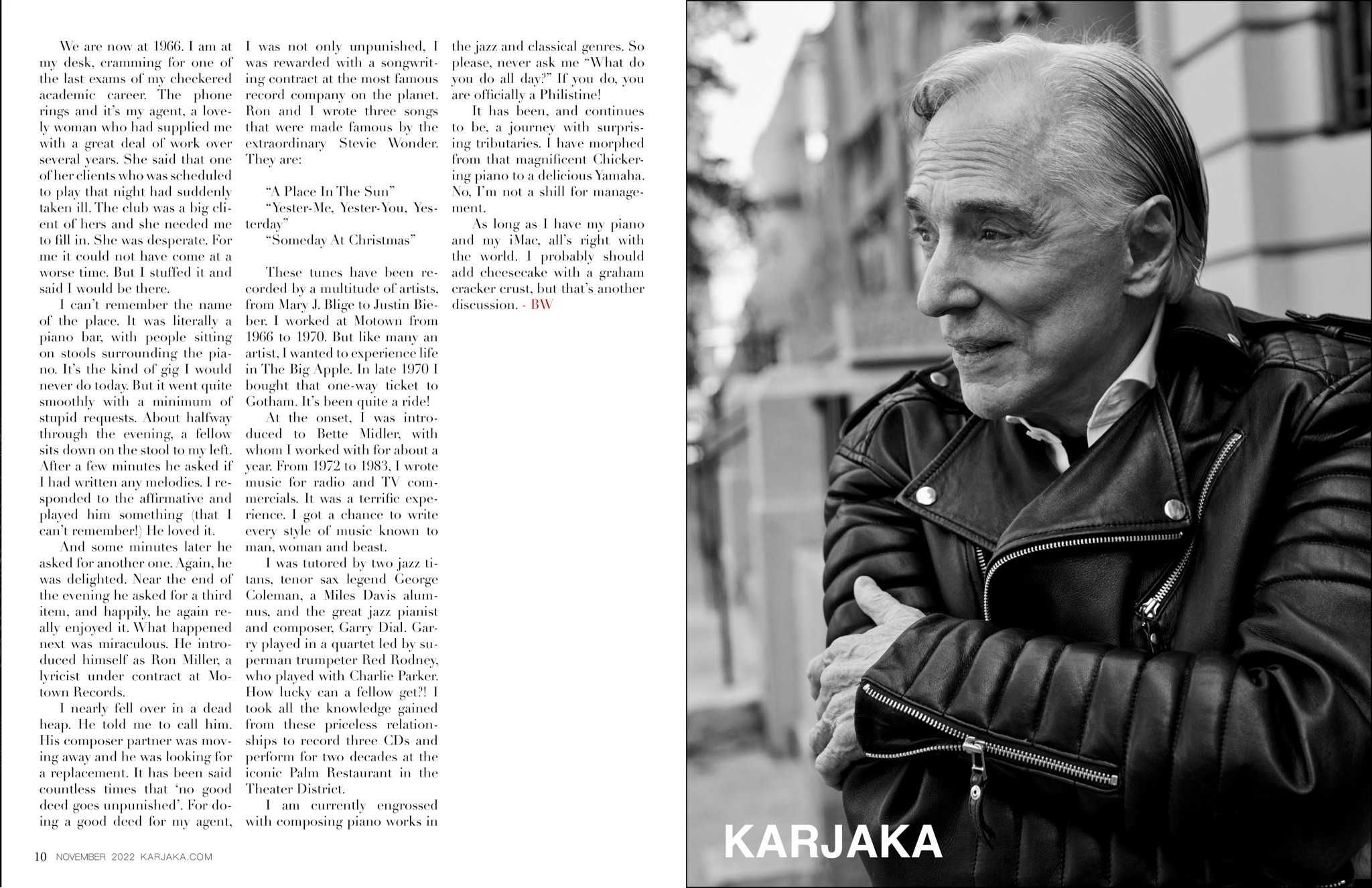 It was 1950, probably May, when I peered out the window to get my first glance at my new piano teacher. She had pale skin, blue eyes and red hair. So, of course, twenty-four years later, I married a woman who looked like her. Thank you, Sigmund you-know-who. But I digress.
I was an immediately hotshot at the piano. Big fish, small pond. Middle class Midwestern neighborhood. Lots of kudos, relatives et alia swooning at the piano. But after three years , I began to grow weary of it all. As luck would have it, my parents sent the piano to be refinished, and soon thereafter dad had some severe business reverses and they couldn't pay the refinisher. So the piano sat in the shop for two years, which was absolutely great from my perspective. But the day finally came when the piano, a beautiful Chickering BTW, was again ensconced in our living room. I was panic stricken. But my folks, who had very high IQs, concocted a gambit to get my flying fingers back to the piano. Their pitch went roughly like this:
We worked very hard to get you this piano. It was very expensive. When we were kids, a piano like this would have been unthinkable. We have given up on you becoming the next Vladimir Horowitz. However, we have discovered a teacher in the area who teaches popular music. All we ask is that you try a few lessons with this fellow. If you don't enjoy it, we will sell the piano. Well, when I heard the words 'sell the piano', I thought there really is a God. So, I signed on merely as a pro forma. The teacher, Dan, was a sweet older guy.
At least this faux experiment would be pleasant. But the joke was on BRYAN! I immediately took to what he taught me. In a nanosecond I was flying along playing the hits of the day, ripping the keyboard apart with my own version of the piano playing of Jerry Lee Lewis, Little Richard and Fats Domino. And the major benefit was the adulation of my peers, more importantly, the distaff side. I was off and running.
I formed a band that initially played at school events. But this soon morphed into working at clubs, wedding, bar mitzvahs, house parties and the like. I saw the entire social spectrum, from VFW hall parties (sawdust on the floor and brawls), Polish weddings (which were an utter joy, and the women were goddesses), and high society parties for what we today would call the one per cent. It was those latter events that ignited my interest in sartorial matters. I worked my way through college via those gigs. It was a long six-year slog to get a bachelor's degree.
We are now at 1966. I am at my desk, cramming for one of the last exams of my checkered academic career. The phone rings and it's my agent, a lovely woman who had supplied me with a great deal of work over several years. She said that one of her clients who was scheduled to play that night had suddenly taken ill. The club was a big client of hers and she needed me to fill in. She was desperate. For me it could not have come at a worse time. But I stuffed it and said I would be there.
I can't remember the name of the place. It was literally a piano bar, with people sitting on stools surrounding the piano. It's the kind of gig I would never do today. But it went quite smoothly with a minimum of stupid requests. About halfway through the evening, a fellow sits down on the stool to my left. After a few minutes he asked if I had written any melodies. I responded to the affirmative and played him something (that I can't remember!) He loved it.
And some minutes later he asked for another one. Again, he was delighted. Near the end of the evening he asked for a third item, and happily, he again really enjoyed it. What happened next was miraculous. He introduced himself as Ron Miller, a lyricist under contract at Motown Records.
I nearly fell over in a dead heap. He told me to call him. His composer partner was moving away and he was looking for a replacement. It has been said countless times that 'no good deed goes unpunished'. For doing a good deed for my agent, I was not only unpunished, I was rewarded with a songwriting contract at the most famous record company on the planet. Ron and I wrote three songs that were made famous by the extraordinary Stevie Wonder. They are:

"A Place In The Sun"
"Yester-Me, Yester-You, Yesterday"
"Someday At Christmas"
These tunes have been recorded by a multitude of artists, from Mary J. Blige to Justin Bieber. I worked at Motown from 1966 to 1970. But like many an artist, I wanted to experience life in The Big Apple. In late 1970 I bought that one-way ticket to Gotham. It's been quite a ride!
At the onset, I was introduced to Bette Midler, with whom I worked with for about a year. From 1972 to 1983, I wrote music for radio and TV commercials. It was a terrific experience. I got a chance to write every style of music known to man, woman and beast.
I was tutored by two jazz titans, tenor sax legend George Coleman, a Miles Davis alumnus, and the great jazz pianist and composer, Garry Dial. Garry played in a quartet led by superman trumpeter Red Rodney, who played with Charlie Parker. How lucky can a fellow get?! I took all the knowledge gained from these priceless relationships to record three CDs and perform for two decades at the iconic Palm Restaurant in the Theater District.
I am currently engrossed with composing piano works in the jazz and classical genres. So please, never ask me "What do you do all day?" If you do, you are officially a Philistine!
It has been, and continues to be, a journey with surprising tributaries. I have morphed from that magnificent Chickering piano to a delicious Yamaha. No, I'm not a shill for management.
As long as I have my piano and my iMac, all's right with the world. I probably should add cheesecake with a graham cracker crust, but that's another discussion.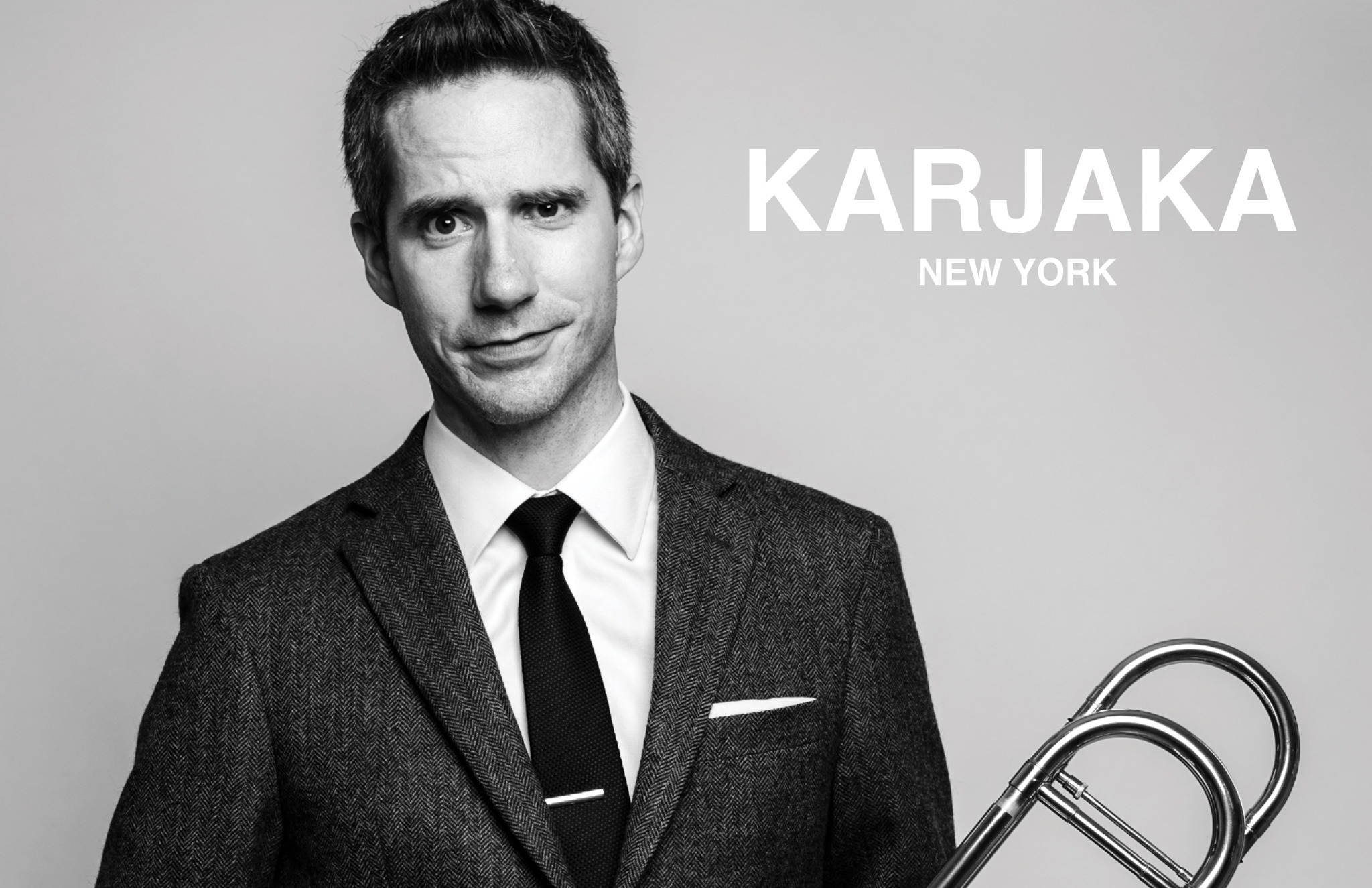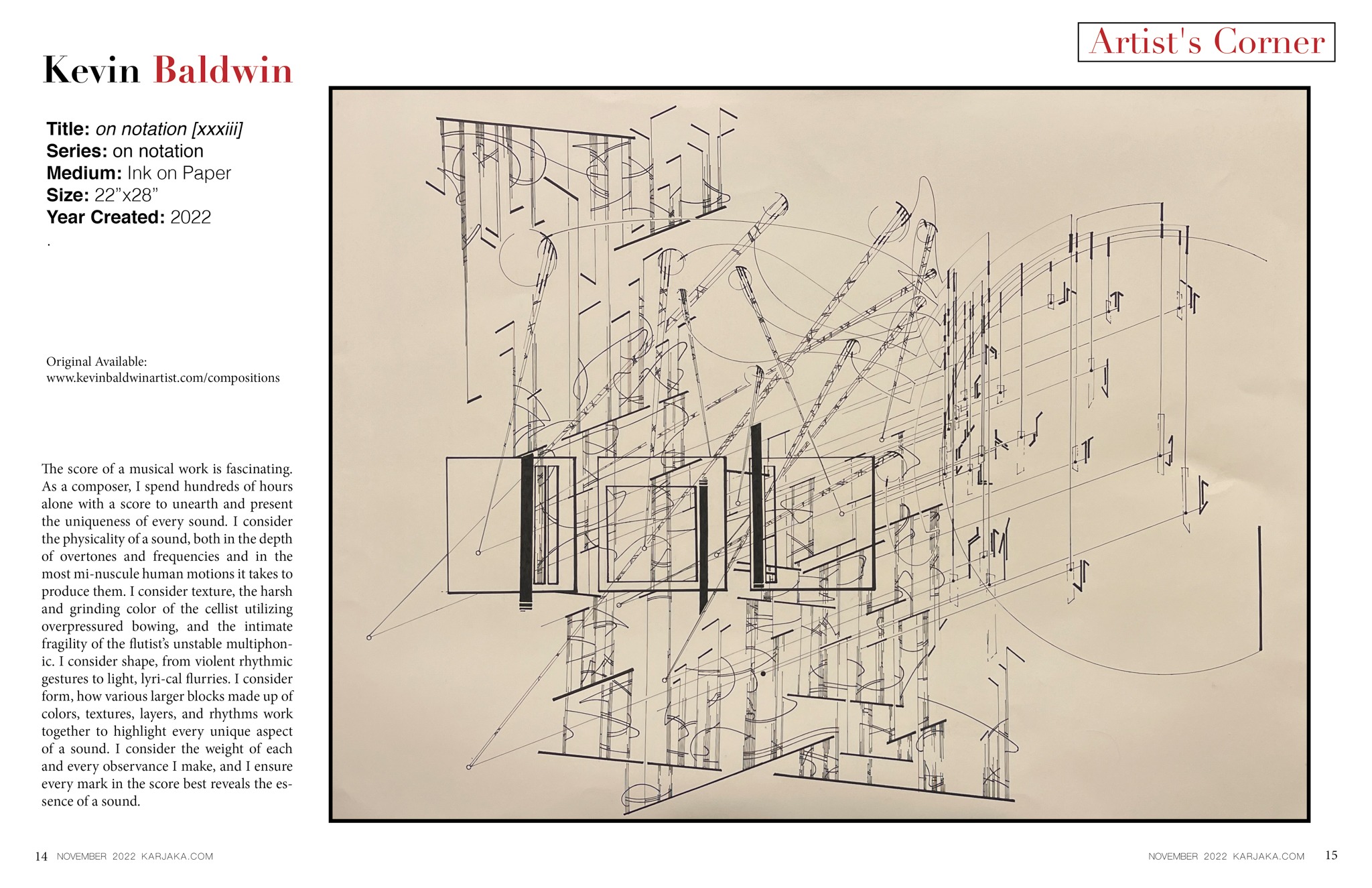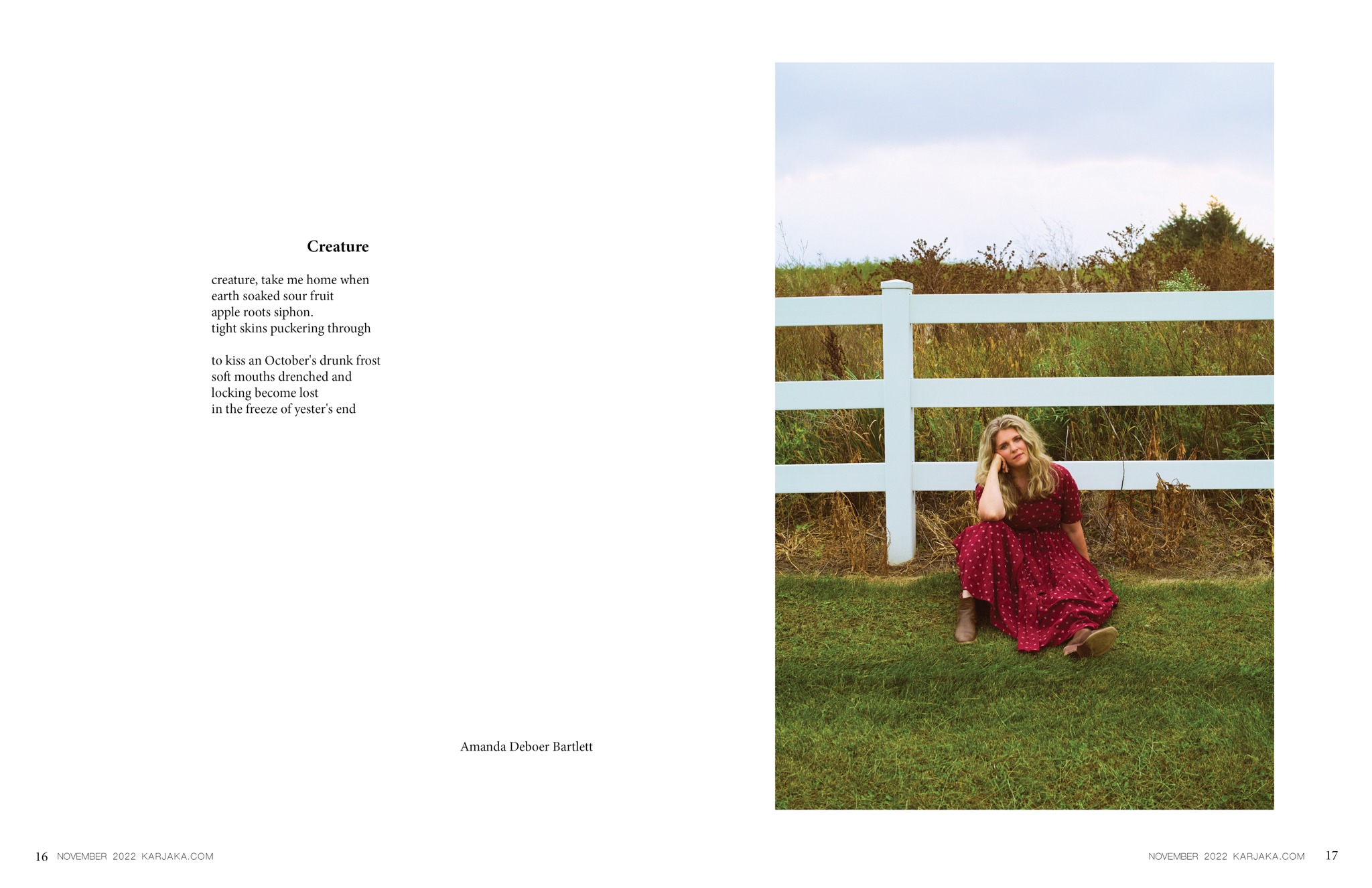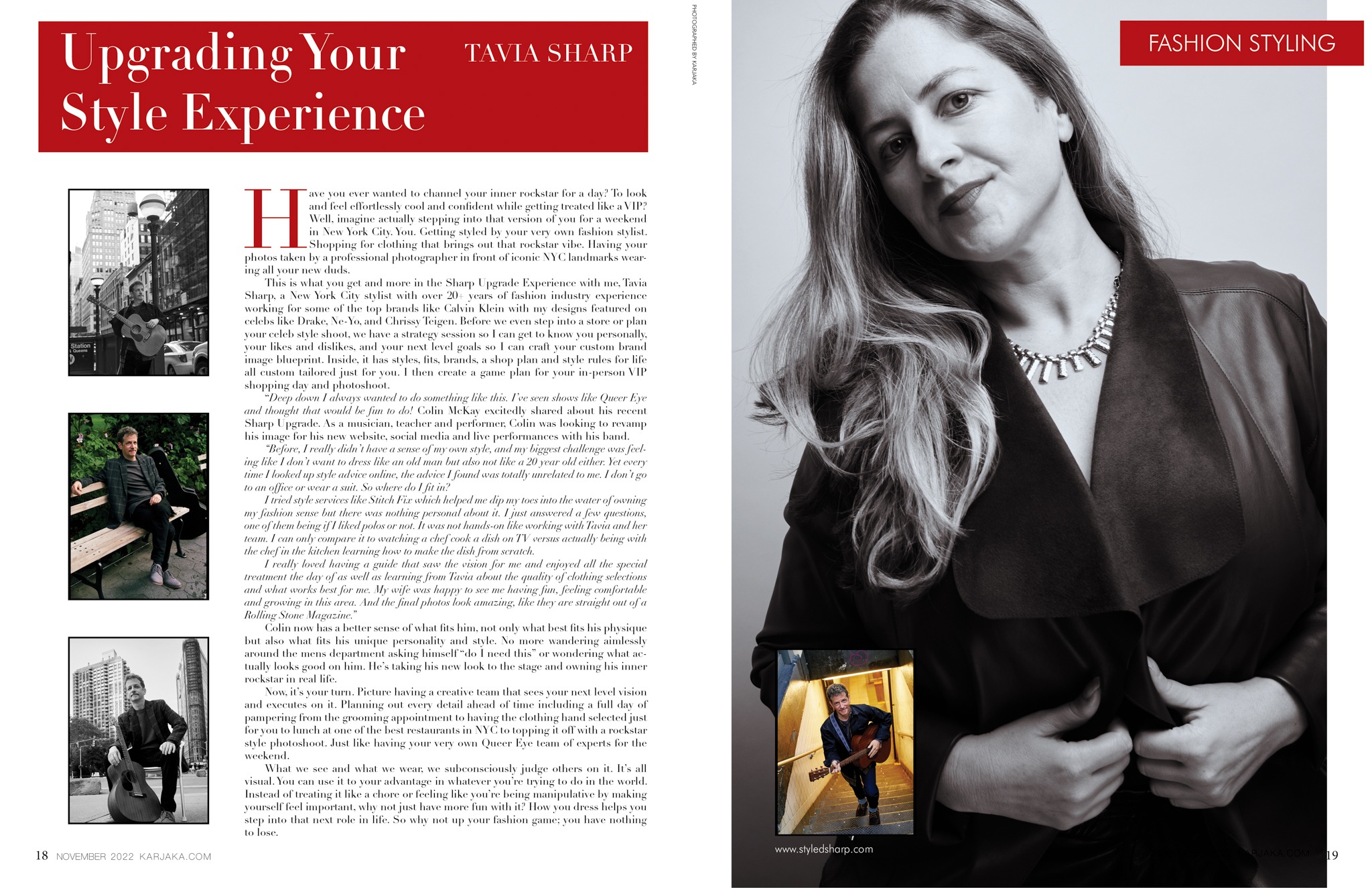 Have you ever wanted to channel your inner rockstar for a day? To look and feel effortlessly cool and confident while getting treated like a VIP? Well, imagine actually stepping into that version of you for a weekend in New York City. You. Getting styled by your very own fashion stylist. Shopping for clothing that brings out that rockstar vibe. Having your photos taken by a professional photographer in front of iconic NYC landmarks wearing all your new duds.
This is what you get and more in the Sharp Upgrade Experience with me, Tavia Sharp, a New York City stylist with over 20+ years of fashion industry experience working for some of the top brands like Calvin Klein with my designs featured on celebs like Drake, Ne-Yo, and Chrissy Teigen. Before we even step into a store or plan your celeb style shoot, we have a strategy session so I can get to know you personally, your likes and dislikes, and your next level goals so I can craft your custom brand image blueprint. Inside, it has styles, fits, brands, a shop plan and style rules for life all custom tailored just for you. I then create a game plan for your in-person VIP shopping day and photoshoot.
"Deep down I always wanted to do something like this. I've seen shows like Queer Eye and thought that would be fun to do! Colin McKay excitedly shared about his recent Sharp Upgrade. As a musician, teacher and performer, Colin was looking to revamp his image for his new website, social media and live performances with his band.
"Before, I really didn't have a sense of my own style, and my biggest challenge was feeling like I don't want to dress like an old man but also not like a 20 year old either. Yet every time I looked up style advice online, the advice I found was totally unrelated to me. I don't go to an office or wear a suit. So where do I fit in?
I tried style services like Stitch Fix which helped me dip my toes into the water of owning my fashion sense but there was nothing personal about it. I just answered a few questions, one of them being if I liked polos or not. It was not hands-on like working with Tavia and her team. I can only compare it to watching a chef cook a dish on TV versus actually being with the chef in the kitchen learning how to make the dish from scratch.
I really loved having a guide that saw the vision for me and enjoyed all the special treatment the day of as well as learning from Tavia about the quality of clothing selections and what works best for me. My wife was happy to see me having fun, feeling comfortable and growing in this area. And the final photos look amazing, like they are straight out of a Rolling Stone Magazine."
Colin now has a better sense of what fits him, not only what best fits his physique but also what fits his unique personality and style. No more wandering aimlessly around the mens department asking himself "do I need this" or wondering what actually looks good on him. He's taking his new look to the stage and owning his inner rockstar in real life.
Now, it's your turn. Picture having a creative team that sees your next level vision and executes on it. Planning out every detail ahead of time including a full day of pampering from the grooming appointment to having the clothing hand selected just for you to lunch at one of the best restaurants in NYC to topping it off with a rockstar style photoshoot. Just like having your very own Queer Eye team of experts for the weekend.
What we see and what we wear, we subconsciously judge others on it. It's all visual. You can use it to your advantage in whatever you're trying to do in the world. Instead of treating it like a chore or feeling like you're being manipulative by making yourself feel important, why not just have more fun with it? How you dress helps you step into that next role in life. So why not up your fashion game, you have nothing to lose.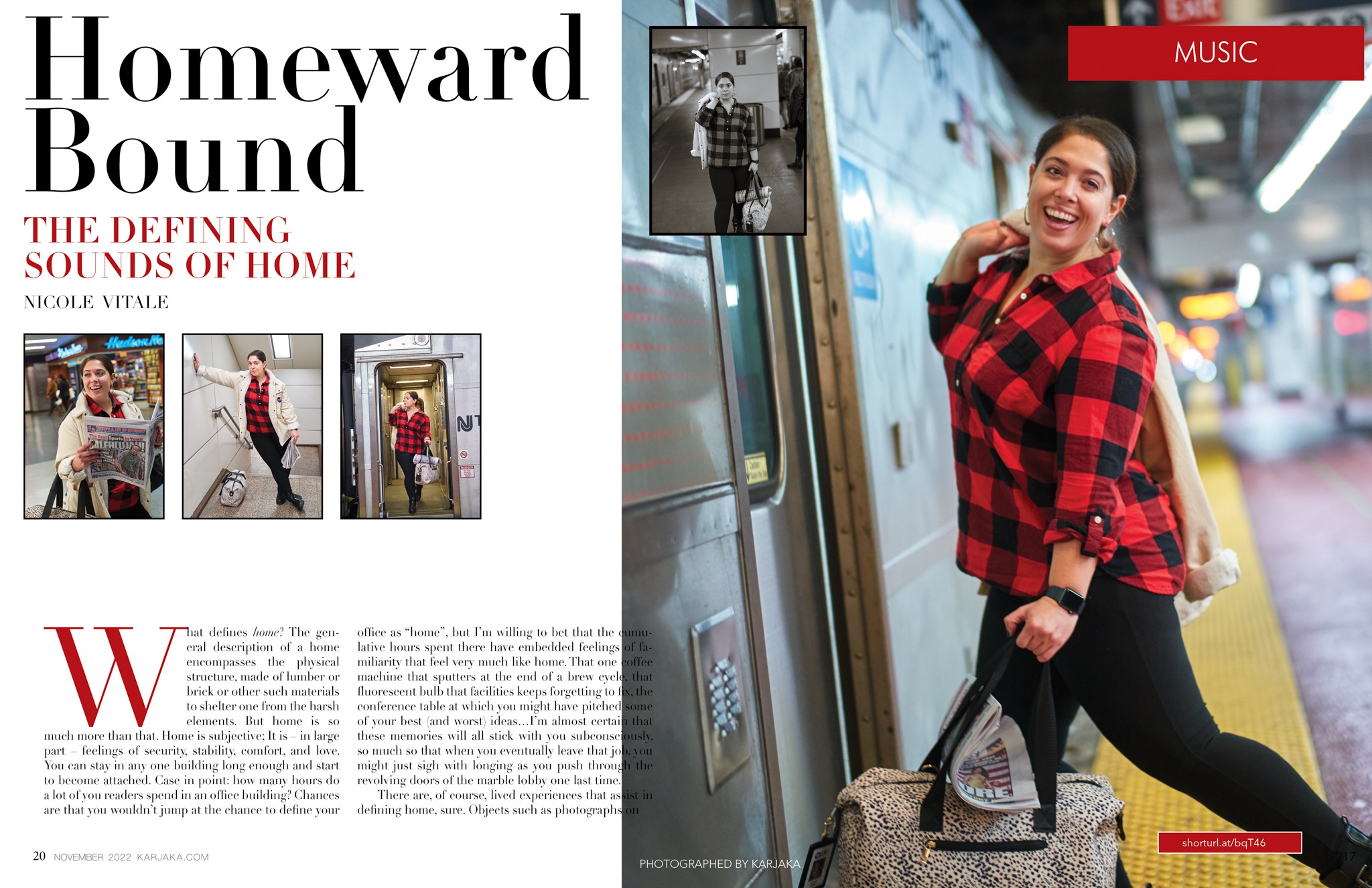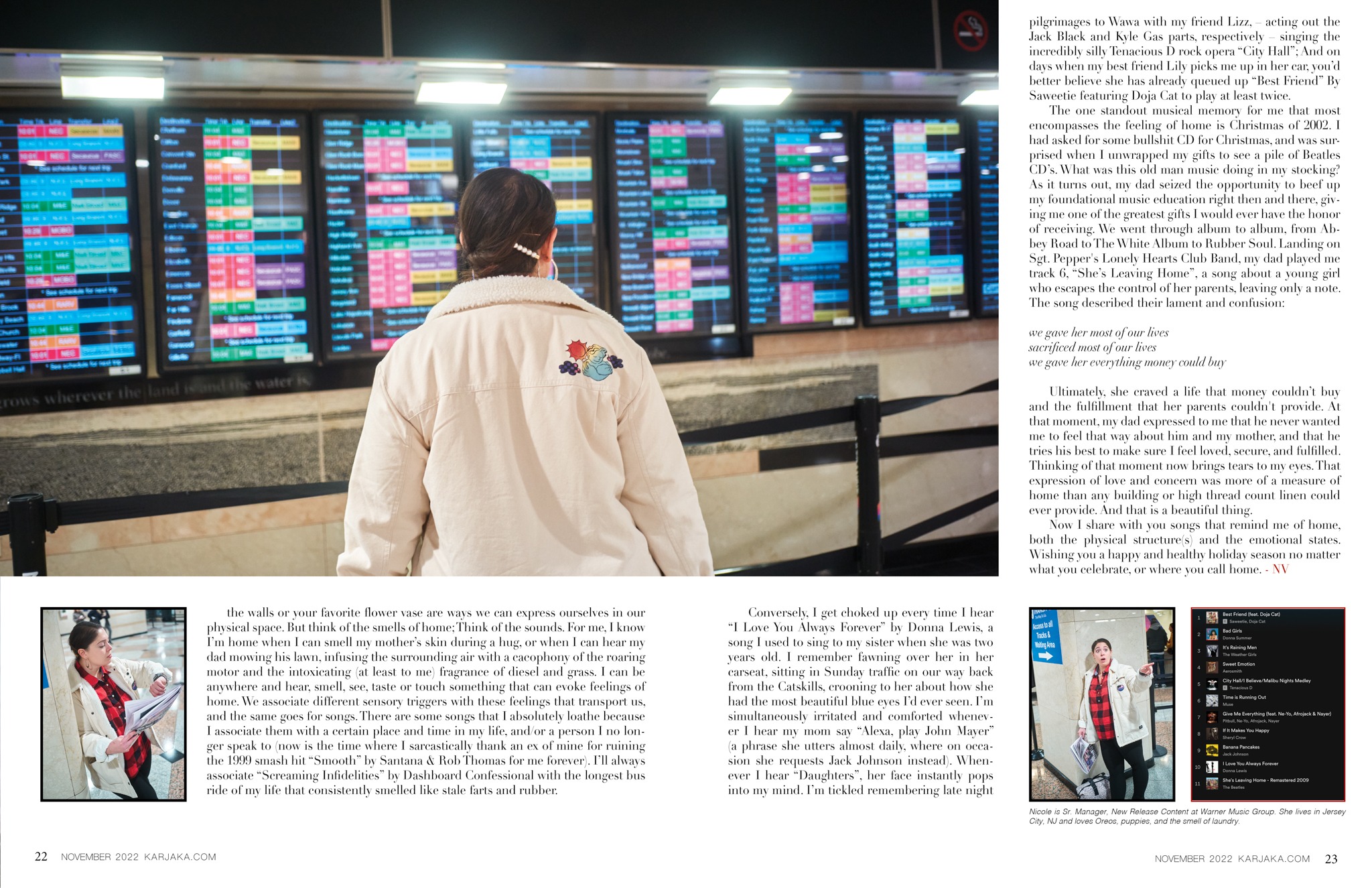 What defines home? The general description of a home encompasses the physical structure, made of lumber or brick or other such materials to shelter one from the harsh elements. But home is so much more than that. Home is subjective; It is – in large part – feelings of security, stability, comfort, and love. You can stay in any one building long enough and start to become attached. Case in point: how many hours do a lot of you readers spend in an office building? Chances are that you wouldn't jump at the chance to define your office as "home", but I'm willing to bet that the cumulative hours spent there have embedded feelings of familiarity that feel very much like home. That one coffee machine that sputters at the end of a brew cycle, that fluorescent bulb that facilities keeps forgetting to fix, the conference table at which you might have pitched some of your best (and worst) ideas…I'm almost certain that these memories will all stick with you subconsciously, so much so that when you eventually leave that job, you might just sigh with longing as you push through the revolving doors of the marble lobby one last time.
There are, of course, lived experiences that assist in defining home, sure. Objects such as photographs on the walls or your favorite flower vase are ways we can express ourselves in our physical space. But think of the smells of home; Think of the sounds. For me, I know I'm home when I can smell my mother's skin during a hug, or when I can hear my dad mowing his lawn, infusing the surrounding air with a cacophony of the roaring motor and the intoxicating (at least to me) fragrance of diesel and grass. I can be anywhere and hear, smell, see, taste or touch something that can evoke feelings of home. We associate different sensory triggers with these feelings that transport us, and the same goes for songs. There are some songs that I absolutely loathe because I associate them with a certain place and time in my life, and/or a person I no longer speak to (now is the time where I sarcastically thank an ex of mine for ruining the 1999 smash hit "Smooth" by Santana & Rob Thomas for me forever). I'll always associate "Screaming Infidelities" by Dashboard Confessional with the longest bus ride of my life that consistently smelled like stale farts and rubber.
Conversely, I get choked up every time I hear "I Love You Always Forever" by Donna Lewis, a song I used to sing to my sister when she was two years old. I remember fawning over her in her carseat, sitting in Sunday traffic on our way back from the Catskills, crooning to her about how she had the most beautiful blue eyes I'd ever seen. I'm simultaneously irritated and comforted whenever I hear my mom say "Alexa, play John Mayer" (a phrase she utters almost daily, where on occasion she requests Jack Johnson instead). Whenever I hear "Daughters", her face instantly pops into my mind. I'm tickled remembering late night pilgrimages to Wawa with my friend Lizz, – acting out the Jack Black and Kyle Gas parts, respectively – singing the incredibly silly Tenacious D rock opera "City Hall"; And on days when my best friend Lily picks me up in her car, you'd better believe she has already queued up "Best Friend" By Saweetie featuring Doja Cat to play at least twice.
The one standout musical memory for me that most encompasses the feeling of home is Christmas of 2002. I had asked for some bullshit CD for Christmas, and was surprised when I unwrapped my gifts to see a pile of Beatles CD's. What was this old man music doing in my stocking? As it turns out, my dad seized the opportunity to beef up my foundational music education right then and there, giving me one of the greatest gifts I would ever have the honor of receiving. We went through album to album, from Abbey Road to The White Album to Rubber Soul. Landing on Sgt. Pepper's Lonely Hearts Club Band, my dad played me track 6, "She's Leaving Home", a song about a young girl who escapes the control of her parents, leaving only a note. The song described their lament and confusion:
we gave her most of our lives
sacrificed most of our lives
we gave her everything money could buy
Ultimately, she craved a life that money couldn't buy and the fulfillment that her parents couldn't provide. At that moment, my dad expressed to me that he never wanted me to feel that way about him and my mother, and that he tries his best to make sure I feel loved, secure, and fulfilled. Thinking of that moment now brings tears to my eyes. That expression of love and concern was more of a measure of home than any building or high thread count linen could ever provide. And that is a beautiful thing.
Now I share with you songs that remind me of home, both the physical structure(s) and the emotional states. Wishing you a happy and healthy holiday season no matter what you celebrate, or where you call home.
Nicole is Sr. Manager, New Release Content at Warner Music Group. She lives in Jersey City, NJ and loves Oreos, puppies, and the smell of laundry.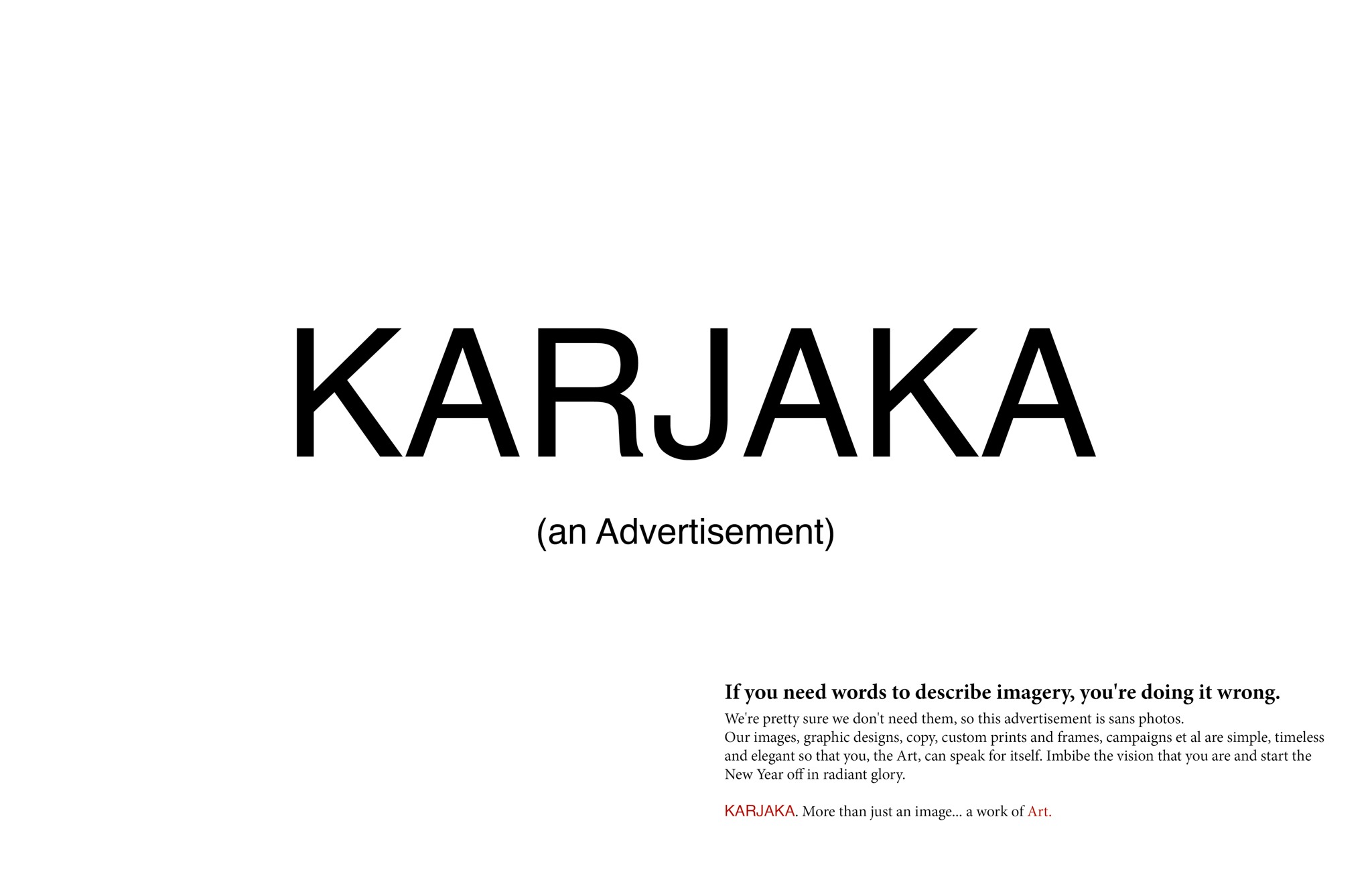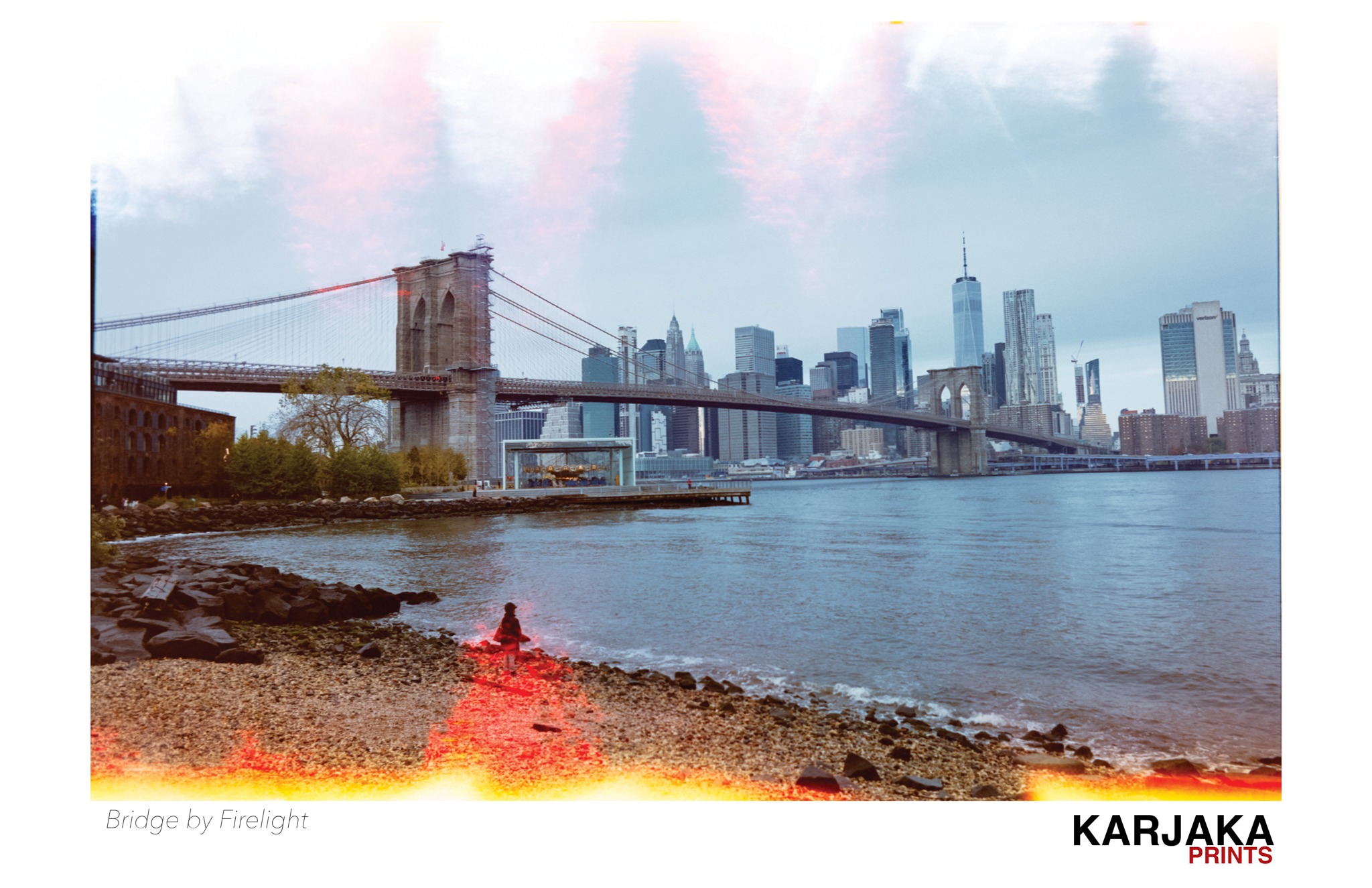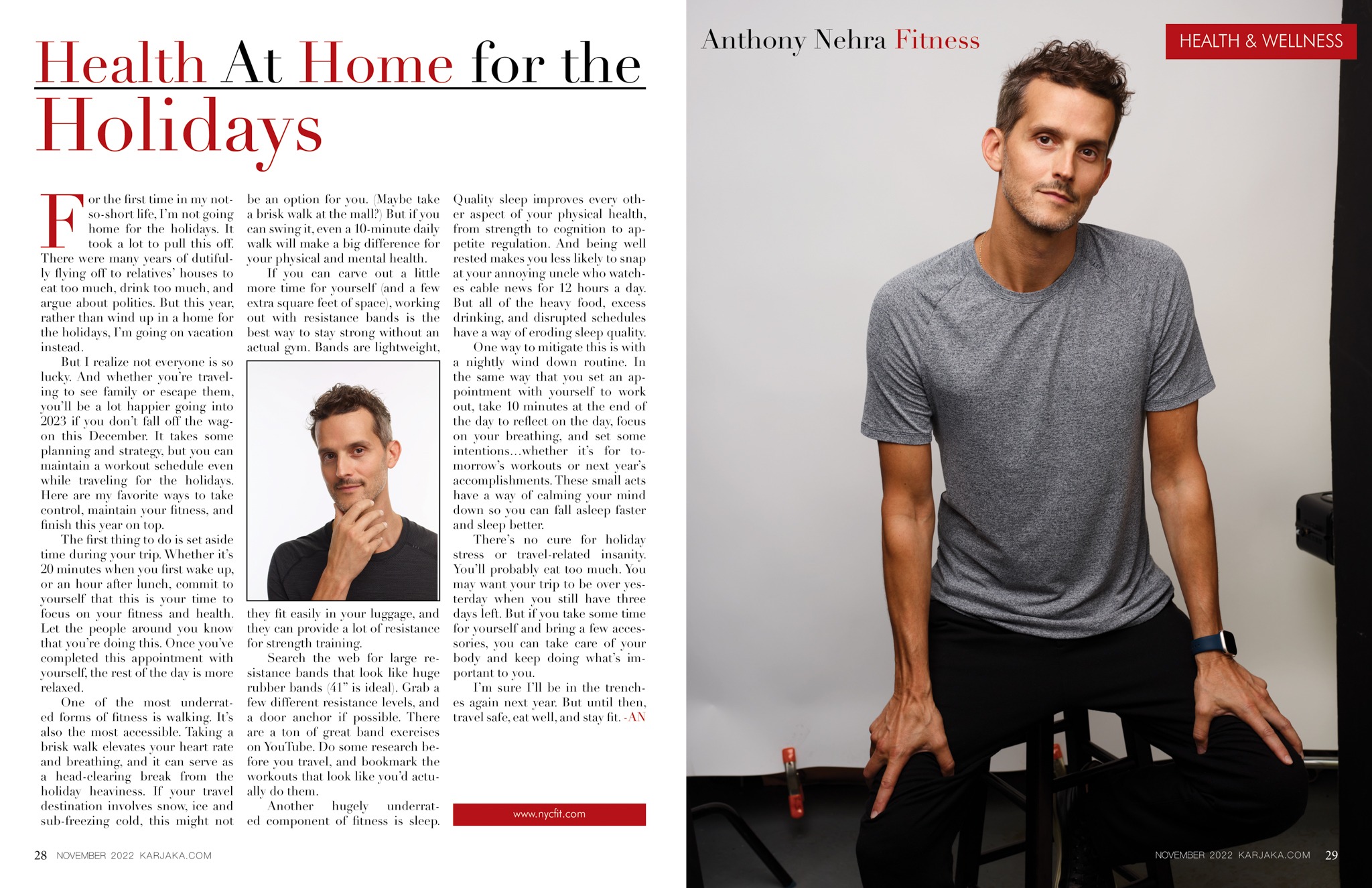 For the first time in my not-so-short life, I'm not going home for the holidays. It took a lot to pull this off. There were many years of dutifully flying off to relatives' houses to eat too much, drink too much, and argue about politics. But this year, rather than wind up in a home for the holidays, I'm going on vacation instead.
But I realize not everyone is so lucky. And whether you're traveling to see family or escape them, you'll be a lot happier going into 2023 if you don't fall off the wagon this December. It takes some planning and strategy, but you can maintain a workout schedule even while traveling for the holidays. Here are my favorite ways to take control, maintain your fitness, and finish this year on top.
The first thing to do is set aside time during your trip. Whether it's 20 minutes when you first wake up, or an hour after lunch, commit to yourself that this is your time to focus on your fitness and health. Let the people around you know that you're doing this. Once you've completed this appointment with yourself, the rest of the day is more relaxed.
One of the most underrated forms of fitness is walking. It's also the most accessible. Taking a brisk walk elevates your heart rate and breathing, and it can serve as a head-clearing break from the holiday heaviness. If your travel destination involves snow, ice and sub-freezing cold, this might not be an option for you. (Maybe take a brisk walk at the mall?) But if you can swing it, even a 10-minute daily walk will make a big difference for your physical and mental health.
If you can carve out a little more time for yourself (and a few extra square feet of space), working out with resistance bands is the best way to stay strong without an actual gym. Bands are lightweight, they fit easily in your luggage, and they can provide a lot of resistance for strength training.
Search the web for large resistance bands that look like huge rubber bands (41" is ideal). Grab a few different resistance levels, and a door anchor if possible. There are a ton of great band exercises on YouTube. Do some research before you travel, and bookmark the workouts that look like you'd actually do them.
Another hugely underrated component of fitness is sleep. Quality sleep improves every other aspect of your physical health, from strength to cognition to appetite regulation. And being well rested makes you less likely to snap at your annoying uncle who watches cable news for 12 hours a day. But all of the heavy food, excess drinking, and disrupted schedules have a way of eroding sleep quality.
One way to mitigate this is with a nightly wind down routine. In the same way that you set an appointment with yourself to work out, take 10 minutes at the end of the day to reflect on the day, focus on your breathing, and set some intentions…whether it's for tomorrow's workouts or next year's accomplishments. These small acts have a way of calming your mind down so you can fall asleep faster and sleep better.
There's no cure for holiday stress or travel-related insanity. You'll probably eat too much. You may want your trip to be over yesterday when you still have three days left. But if you take some time for yourself and bring a few accessories, you can take care of your body and keep doing what's important to you.
I'm sure I'll be in the trenches again next year. But until then, travel safe, eat well, and stay fit.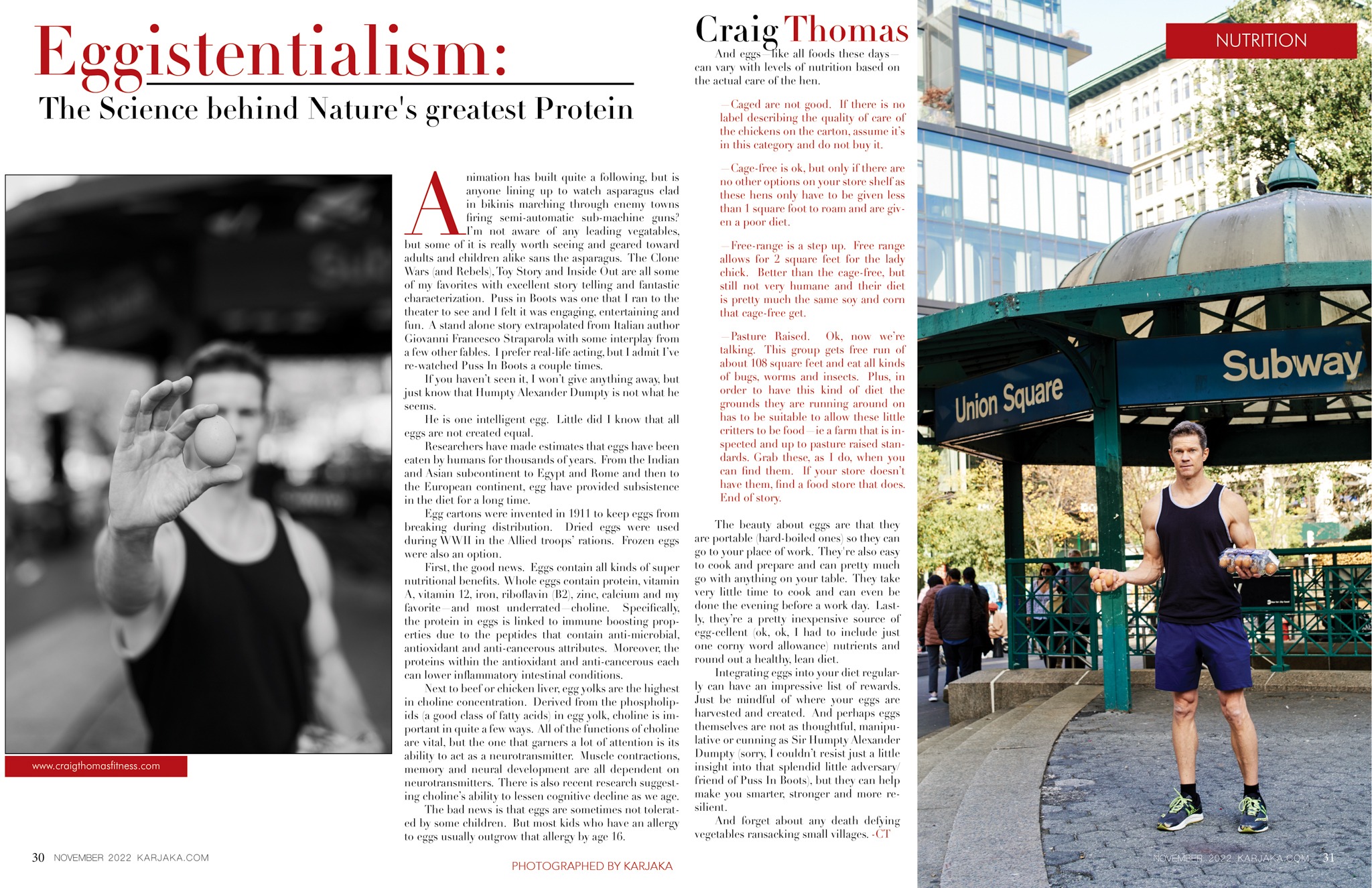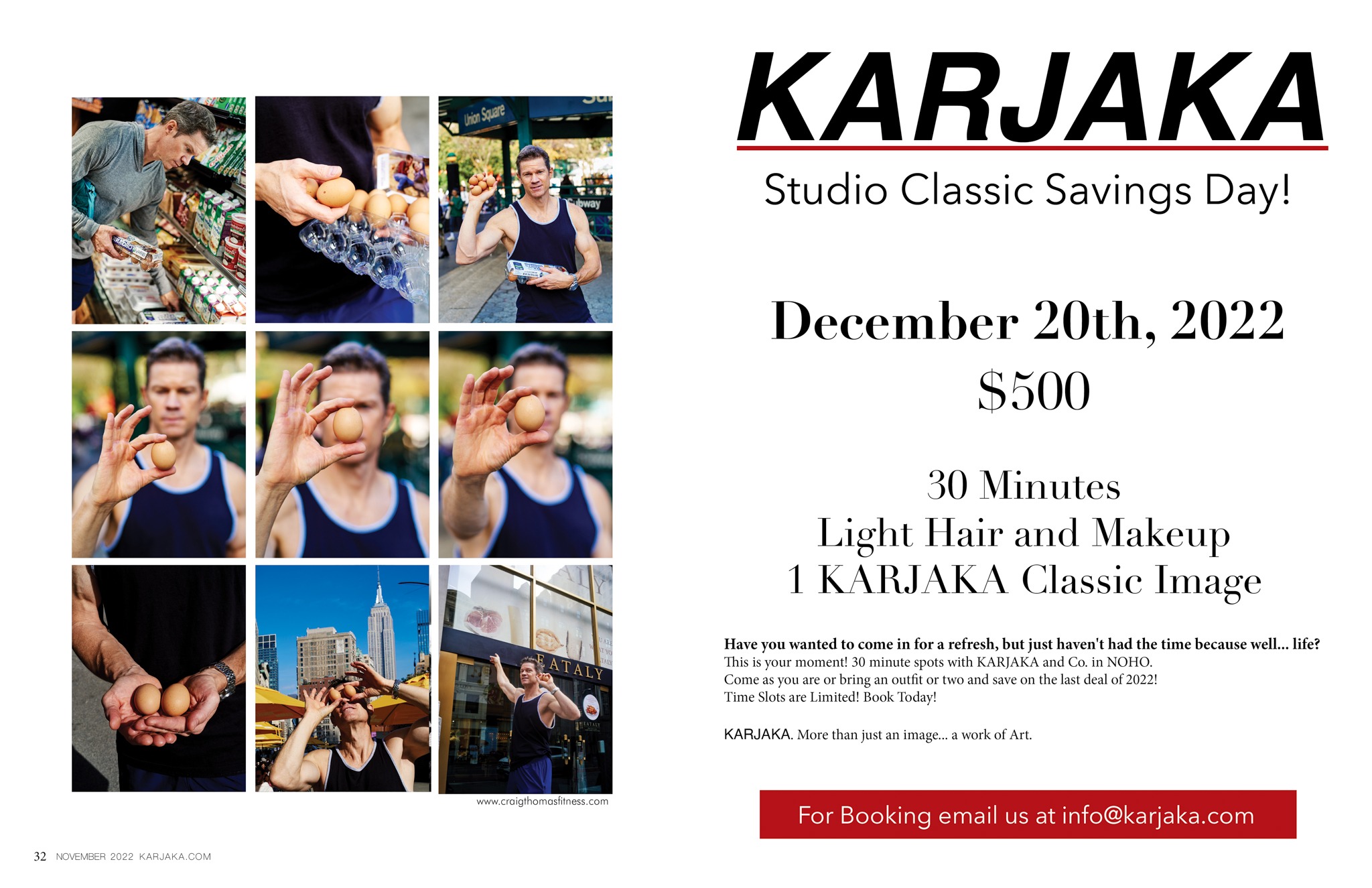 Animation has built quite a following, but is anyone lining up to watch asparagus clad in bikinis marching through enemy towns firing semi-automatic sub-machine guns? I'm not aware of any leading vegetables, but some of it is really worth seeing and geared toward adults and children alike sans the asparagus. The Clone Wars (and Rebels), Toy Story and Inside Out are all some of my favorites with excellent story telling and fantastic characterization. Puss in Boots was one that I ran to the theater to see and I felt it was engaging, entertaining and fun. A stand alone story extrapolated from Italian author Giovanni Francesco Straparola with some interplay from a few other fables. I prefer real-life acting, but I admit I've re-watched Puss In Boots a couple times.
If you haven't seen it, I won't give anything away, but just know that Humpty Alexander Dumpty is not what he seems.
He is one intelligent egg. Little did I know that all eggs are not created equal.
Researchers have made estimates that eggs have been eaten by humans for thousands of years. From the Indian and Asian subcontinent to Egypt and Rome and then to the European continent, egg have provided subsistence in the diet for a long time.
Egg cartons were invented in 1911 to keep eggs from breaking during distribution. Dried eggs were used during WWII in the Allied troops' rations. Frozen eggs were also an option.
First, the good news. Eggs contain all kinds of super nutritional benefits. Whole eggs contain protein, vitamin A, vitamin 12, iron, riboflavin (B2), zinc, calcium and my favorite—and most underrated—choline. Specifically, the protein in eggs is linked to immune boosting properties due to the peptides that contain anti-microbial, antioxidant and anti-cancerous attributes. Moreover, the proteins within the antioxidant and anti-cancerous each can lower inflammatory intestinal conditions.
Next to beef or chicken liver, egg yolks are the highest in choline concentration. Derived from the phospholipids (a good class of fatty acids) in egg yolk, choline is important in quite a few ways. All of the functions of choline are vital, but the one that garners a lot of attention is its ability to act as a neurotransmitter. Muscle contractions, memory and neural development are all dependent on neurotransmitters. There is also recent research suggesting choline's ability to lessen cognitive decline as we age.
The bad news is that eggs are sometimes not tolerated by some children. But most kids who have an allergy to eggs usually outgrow that allergy by age 16.
And eggs—like all foods these days—can vary with levels of nutrition based on the actual care of the hen.
—Caged are not good. If there is no label describing the quality of care of the chickens on the carton, assume it's in this category and do not buy it.
—Cage-free is ok, but only if there are no other options on your store shelf as these hens only have to be given less than 1 square foot to roam and are given a poor diet.
—Free-range is a step up. Free range allows for 2 square feet for the lady chick. Better than the cage-free, but still not very humane and their diet is pretty much the same soy and corn that cage-free get.
—Pasture Raised. Ok, now we're talking. This group gets free run of about 108 square feet and eat all kinds of bugs, worms and insects. Plus, in order to have this kind of diet the grounds they are running around on has to be suitable to allow these little critters to be food—ie a farm that is inspected and up to pasture raised standards. Grab these, as I do, when you can find them. If your store doesn't have them, find a food store that does. End of story.
The beauty about eggs are that they are portable (hard-boiled ones) so they can go to your place of work. They're also easy to cook and prepare and can pretty much go with anything on your table. They take very little time to cook and can even be done the evening before a work day. Lastly, they're a pretty inexpensive source of egg-cellent (ok, ok, I had to include just one corny word allowance) nutrients and round out a healthy, lean diet.
Integrating eggs into your diet regularly can have an impressive list of rewards. Just be mindful of where your eggs are harvested and created. And perhaps eggs themselves are not as thoughtful, manipulative or cunning as Sir Humpty Alexander Dumpty (sorry, I couldn't resist just a little insight into that splendid little adversary/friend of Puss In Boots), but they can help make you smarter, stronger and more resilient.
And forget about any death defying vegetables ransacking small villages.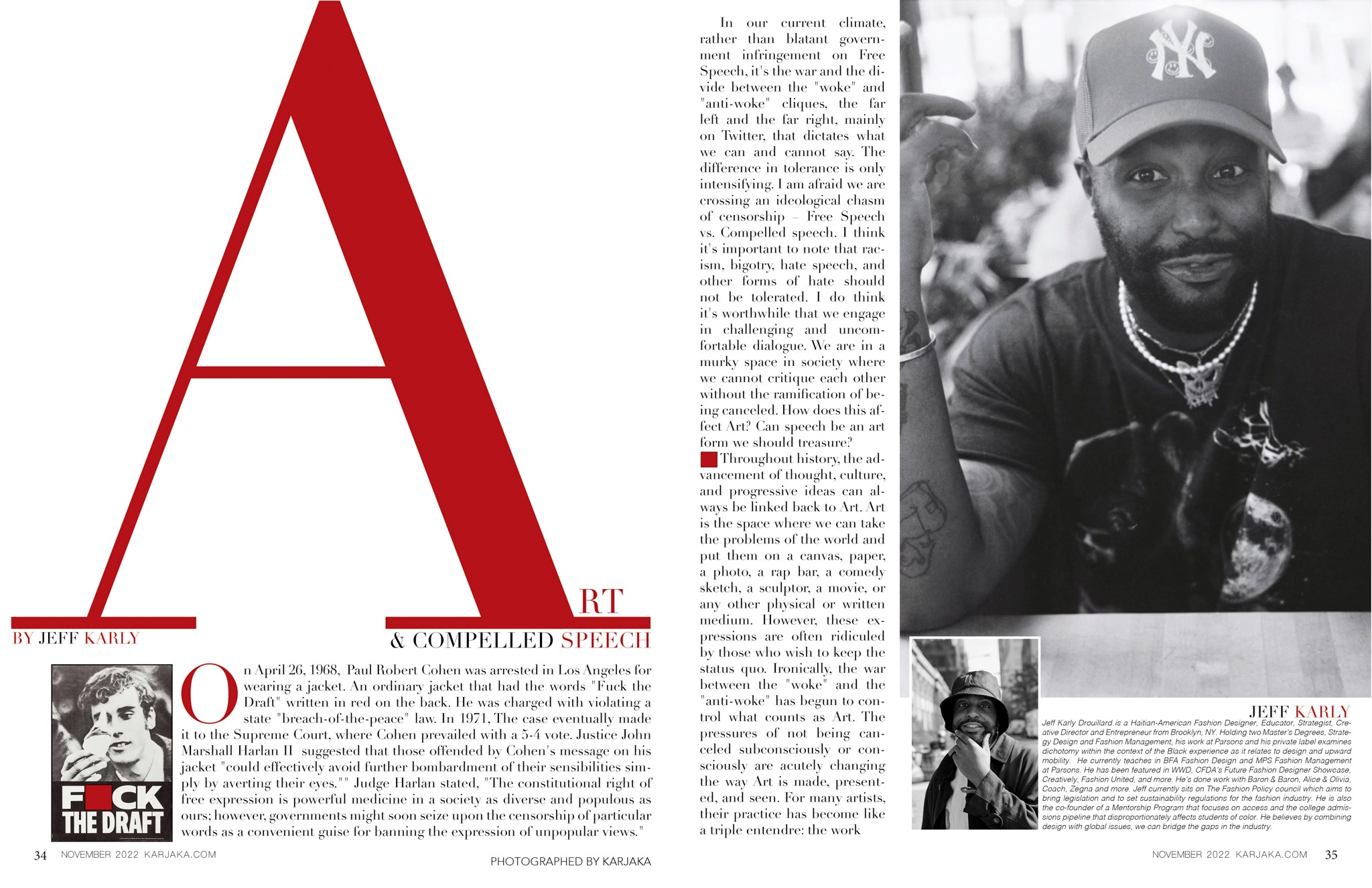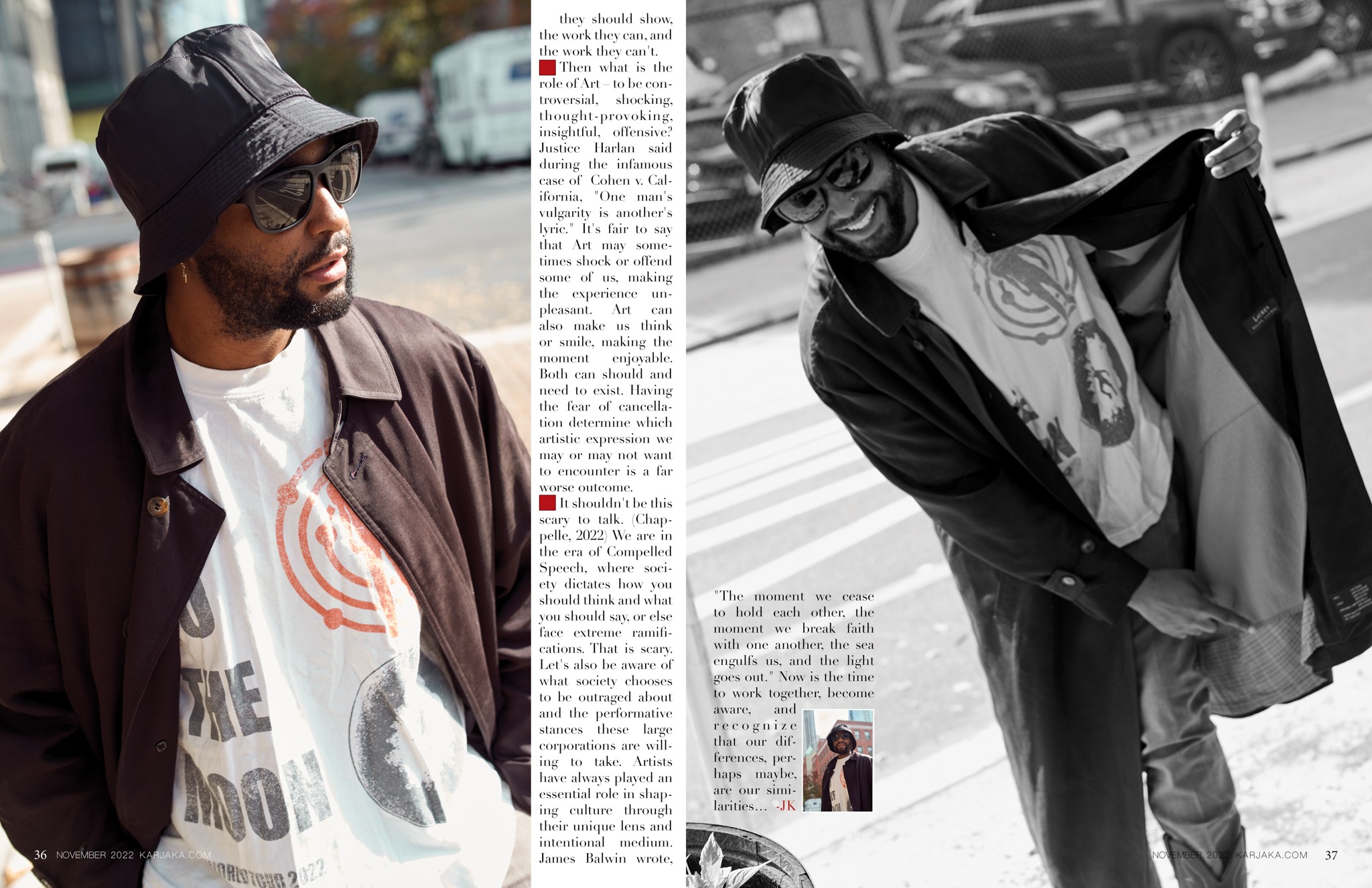 On April 26, 1968, Paul Robert Cohen was arrested in Los Angeles for wearing a jacket. An ordinary jacket that had the words "Fuck the Draft" written in red on the back. He was charged with violating a state "breach-of-the-peace" law. In 1971, The case eventually made it to the Supreme Court, where Cohen prevailed with a 5-4 vote. Justice John Marshall Harlan II suggested that those offended by Cohen's message on his jacket "could effectively avoid further bombardment of their sensibilities simply by averting their eyes."" Judge Harlan stated, "The constitutional right of free expression is powerful medicine in a society as diverse and populous as ours; however, governments might soon seize upon the censorship of particular words as a convenient guise for banning the expression of unpopular views."
In our current climate, rather than blatant government infringement on Free Speech, it's the war and the divide between the "woke" and "anti-woke" cliques, the far left and the far right, mainly on Twitter, that dictates what we can and cannot say. The difference in tolerance is only intensifying. I am afraid we are crossing an ideological chasm of censorship – Free Speech vs. Compelled speech. I think it's important to note that racism, bigotry, hate speech, and other forms of hate should not be tolerated. I do think it's worthwhile that we engage in challenging and uncomfortable dialogue. We are in a murky space in society where we cannot critique each other without the ramification of being canceled. How does this affect Art? Can speech be an art form we should treasure?
Throughout history, the advancement of thought, culture, and progressive ideas can always be linked back to Art. Art is the space where we can take the problems of the world and put them on a canvas, paper, a photo, a rap bar, a comedy sketch, a sculptor, a movie, or any other physical or written medium. However, these expressions are often ridiculed by those who wish to keep the status quo. Ironically, the war between the "woke" and the "anti-woke" has begun to control what counts as Art. The pressures of not being canceled subconsciously or consciously are acutely changing the way Art is made, presented, and seen. For many artists, their practice has become like a triple entendre: the work they should show, the work they can, and the work they can't.
Then what is the role of Art – to be controversial, shocking, thought-provoking, insightful, offensive? Justice Harlan said during the infamous case of Cohen v. California, "One man's vulgarity is another's lyric." It's fair to say that Art may sometimes shock or offend some of us, making the experience unpleasant. Art can also make us think or smile, making the moment enjoyable. Both can should and need to exist. Having the fear of cancellation determine which artistic expression we may or may not want to encounter is a far worse outcome.
It shouldn't be this scary to talk. (Chappelle, 2022) We are in the era of Compelled Speech, where society dictates how you should think and what you should say, or else face extreme ramifications. That is scary. Let's also be aware of what society chooses to be outraged about and the performative stances these large corporations are willing to take. Artists have always played an essential role in shaping culture through their unique lens and intentional medium. James Balwin wrote, "The moment we cease to hold each other, the moment we break faith with one another, the sea engulfs us, and the light goes out." ​​Now is the time to work together, become aware, and recognize that our differences, perhaps maybe, are our similarities…
Jeff Karly Drouillard is a Haitian-American Fashion Designer, Educator, Strategist, Creative Director and Entrepreneur from Brooklyn, NY. Holding two Master's Degrees, Strategy Design and Fashion Management, his work at Parsons and his private label examines dichotomy within the context of the Black experience as it relates to design and upward mobility. He currently teaches in BFA Fashion Design and MPS Fashion Management at Parsons. He has been featured in WWD, CFDA's Future Fashion Designer Showcase, Creatively, Fashion United, and more. He's done work with Baron & Baron, Alice & Olivia, Coach, Zegna and more. Jeff currently sits on The Fashion Policy council which aims to bring legislation and to set sustainability regulations for the fashion industry. He is also the co-founder of a Mentorship Program that focuses on access and the college admissions pipeline that disproportionately affects students of color. He believes by combining design with global issues, we can bridge the gaps in the industry.
Paul Robert COHEN, Appellant, v. State of CALIFORNIA.. https://www.law.cornell.edu/supremecourt/text/403/15
Tsesis, Alexander. "Balancing Free Speech." Boston University Law Review, vol. 96, no. 1, Boston University School of Law, Jan. 2016, p. 1.
Coenen, Dan. "Freedom Of Speech And The Criminal Law." Boston University Law Review, vol. 97, no. 4, Boston University School of Law, July 2017, p. 1533.
Quote by James Baldwin: "The sea rises, the light fails … – Goodreads. https://www.goodreads.com/quotes/434795-the-sea-rises-the-light-fails-lovers-cling-to-each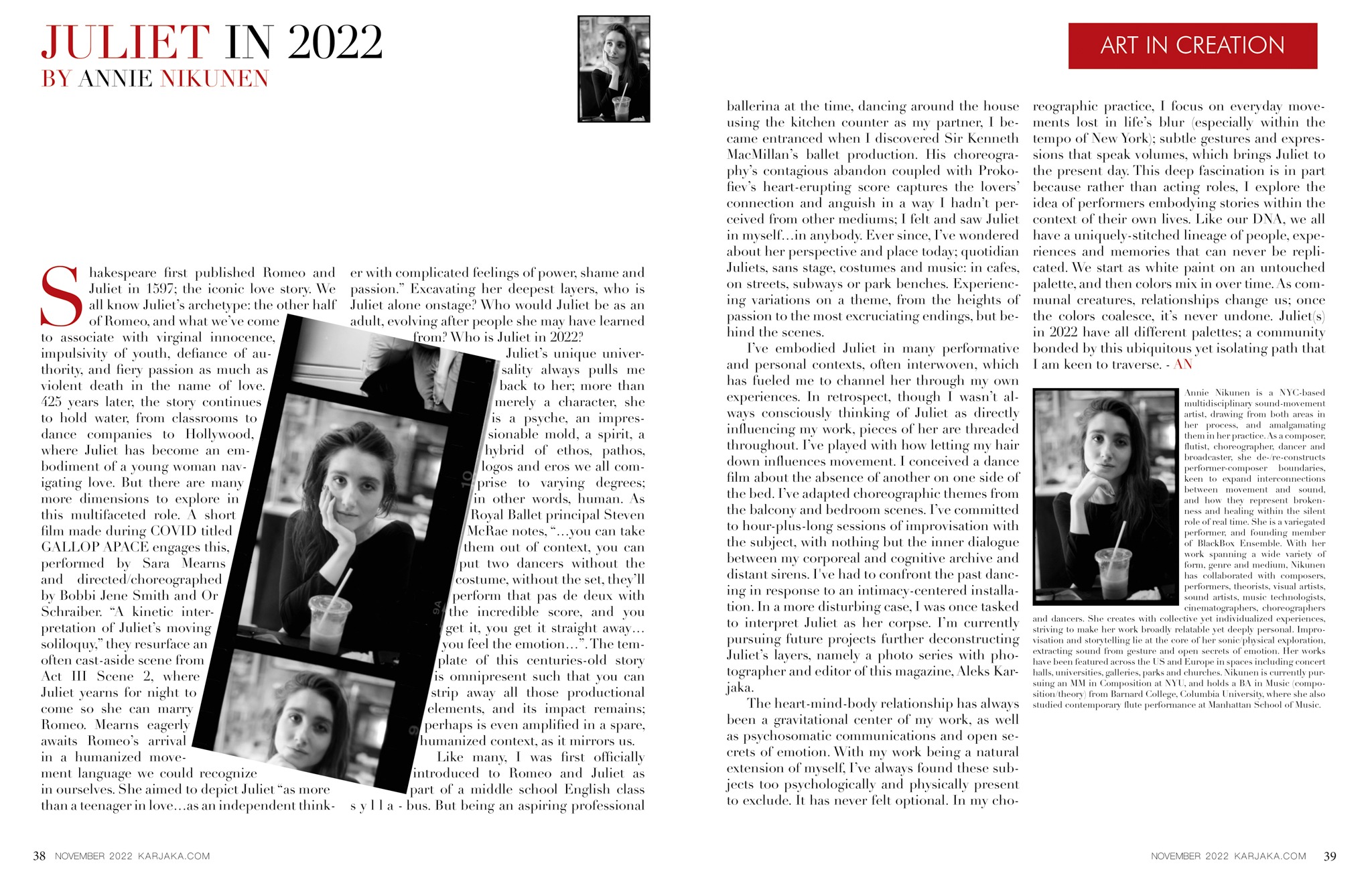 Shakespeare first published Romeo and Juliet in 1597; the iconic love story. We all know Juliet's archetype: the other half of Romeo, and what we've come to associate with virginal innocence, impulsivity of youth, defiance of authority, and fiery passion as much as violent death in the name of love. 425 years later, the story continues to hold water, from classrooms to dance companies to Hollywood, where Juliet has become an embodiment of a young woman navigating love. But there are many more dimensions to explore in this multifaceted role. A short film made during COVID titled GALLOP APACE engages this, performed by Sara Mearns and directed/choreographed by Bobbi Jene Smith and Or Schraiber. "A kinetic interpretation of Juliet's moving soliloquy," they resurface an often cast-aside scene from Act III Scene 2, where Juliet yearns for night to come so she can marry Romeo. Mearns eagerly awaits Romeo's arrival in a humanized movement language we could recognize in ourselves. She aimed to depict Juliet "as more than a teenager in love…as an independent thinker with complicated feelings of power, shame and passion." Excavating her deepest layers, who is Juliet alone onstage? Who would Juliet be as an adult, evolving after people she may have learned from? Who is Juliet in 2022?
Juliet's unique universality always pulls me back to her; more than merely a character, she is a psyche, an impressionable mold, a spirit, a hybrid of ethos, pathos, logos and eros we all comprise to varying degrees; in other words, human. As Royal Ballet principal Steven McRae notes, "…you can take them out of context, you can put two dancers without the costume, without the set, they'll perform that pas de deux with the incredible score, and you get it, you get it straight away…you feel the emotion…". The template of this centuries-old story is omnipresent such that you can strip away all those productional elements, and its impact remains; perhaps is even amplified in a spare, humanized context, as it mirrors us.
Like many, I was first officially introduced to Romeo and Juliet as part of a middle school English class syllabus. But being an aspiring professional ballerina at the time, dancing around the house using the kitchen counter as my partner, I became entranced when I discovered Sir Kenneth MacMillan's ballet production. His choreography's contagious abandon coupled with Prokofiev's heart-erupting score captures the lovers' connection and anguish in a way I hadn't perceived from other mediums; I felt and saw Juliet in myself…in anybody. Ever since, I've wondered about her perspective and place today; quotidian Juliets, sans stage, costumes and music: in cafes, on streets, subways or park benches. Experiencing variations on a theme, from the heights of passion to the most excruciating endings, but behind the scenes.
I've embodied Juliet in many performative and personal contexts, often interwoven, which has fueled me to channel her through my own experiences. In retrospect, though I wasn't always consciously thinking of Juliet as directly influencing my work, pieces of her are threaded throughout. I've played with how letting my hair down influences movement. I conceived a dance film about the absence of another on one side of the bed. I've adapted choreographic themes from the balcony and bedroom scenes. I've committed to hour-plus-long sessions of improvisation with the subject, with nothing but the inner dialogue between my corporeal and cognitive archive and distant sirens. I've had to confront the past dancing in response to an intimacy-centered installation. In a more disturbing case, I was once tasked to interpret Juliet as her corpse. I'm currently pursuing future projects further deconstructing Juliet's layers, namely a photo series with photographer and editor of this magazine, Aleks Karjaka.
The heart-mind-body relationship has always been a gravitational center of my work, as well as psychosomatic communications and open secrets of emotion. With my work being a natural extension of myself, I've always found these subjects too psychologically and physically present to exclude. It has never felt optional. In my choreographic practice, I focus on everyday movements lost in life's blur (especially within the tempo of New York); subtle gestures and expressions that speak volumes, which brings Juliet to the present day. This deep fascination is in part because rather than acting roles, I explore the idea of performers embodying stories within the context of their own lives. Like our DNA, we all have a uniquely-stitched lineage of people, experiences and memories that can never be replicated. We start as white paint on an untouched palette, and then colors mix in over time. As communal creatures, relationships change us; once the colors coalesce, it's never undone. Juliet(s) in 2022 have all different palettes; a community bonded by this ubiquitous yet isolating path that I am keen to traverse.
Annie Nikunen is a NYC-based multidisciplinary sound-movement artist, drawing from both areas in her process, and amalgamating them in her practice. As a composer, flutist, choreographer, dancer and broadcaster, she de-/re-constructs performer-composer boundaries, keen to expand interconnections between movement and sound, and how they represent brokenness and healing within the silent role of real time. She is a variegated performer, and founding member of BlackBox Ensemble. With her work spanning a wide variety of form, genre and medium, Nikunen has collaborated with composers, performers, theorists, visual artists, sound artists, music technologists, cinematographers, choreographers and dancers. She creates with collective yet individualized experiences, striving to make her work broadly relatable yet deeply personal. Improvisation and storytelling lie at the core of her sonic/physical exploration, extracting sound from gesture and open secrets of emotion. Her works have been featured across the US and Europe in spaces including concert halls, universities, galleries, parks and churches. Nikunen is currently pursuing an MM in Composition at NYU, and holds a BA in Music (composition/theory) from Barnard College, Columbia University, where she also studied contemporary flute performance at Manhattan School of Music.
Advertisement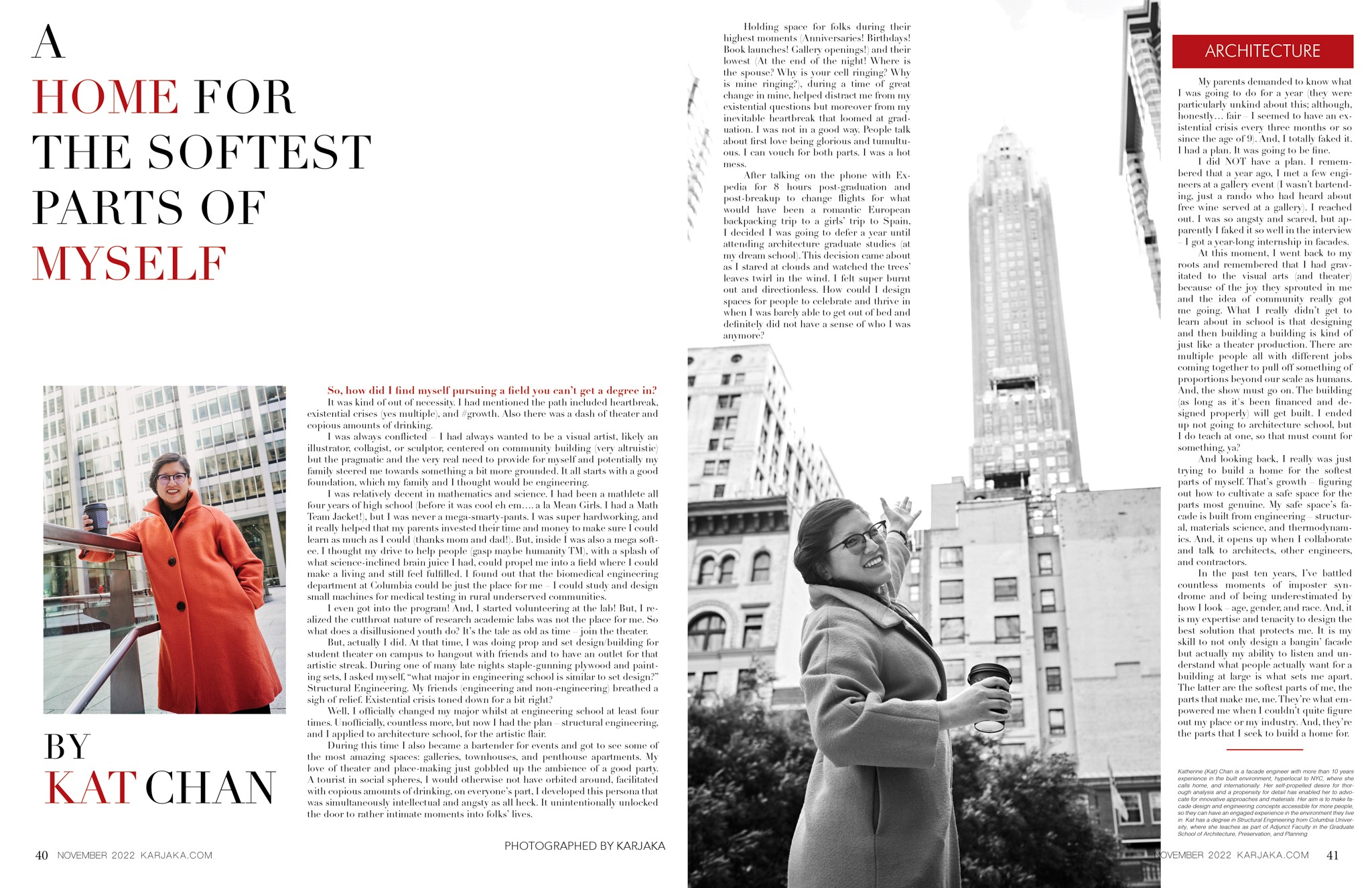 So, how did I find myself pursuing a field you can't get a degree in?
It was kind of out of necessity. I had mentioned the path included heartbreak, existential crises (yes multiple), and #growth. Also there was a dash of theater and copious amounts of drinking.
I was always conflicted – I had always wanted to be a visual artist, likely an illustrator, collagist, or sculptor, centered on community building (very altruistic) but the pragmatic and the very real need to provide for myself and potentially my family steered me towards something a bit more grounded. It all starts with a good foundation, which my family and I thought would be engineering.
I was relatively decent in mathematics and science. I had been a mathlete all four years of high school (before it was cool eh em…. a la Mean Girls. I had a Math Team Jacket!), but I was never a mega-smarty-pants. I was super hardworking, and it really helped that my parents invested their time and money to make sure I could learn as much as I could (thanks mom and dad!). But, inside I was also a mega softee. I thought my drive to help people (gasp maybe humanity TM), with a splash of what science-inclined brain juice I had, could propel me into a field where I could make a living and still feel fulfilled. I found out that the biomedical engineering department at Columbia could be just the place for me – I could study and design small machines for medical testing in rural underserved communities.
I even got into the program! And, I started volunteering at the lab! But, I realized the cutthroat nature of research academic labs was not the place for me. So what does a disillusioned youth do? It's the tale as old as time – join the theater.
But, actually I did. At that time, I was doing prop and set design/building for student theater on campus to hangout with friends and to have an outlet for that artistic streak. During one of many late nights staple-gunning plywood and painting sets, I asked myself, "what major in engineering school is similar to set design?" Structural Engineering. My friends (engineering and non-engineering) breathed a sigh of relief. Existential crisis toned down for a bit right?
Well, I officially changed my major whilst at engineering school at least four times. Unofficially, countless more, but now I had the plan – structural engineering, and I applied to architecture school, for the artistic flair.
During this time I also became a bartender for events and got to see some of the most amazing spaces: galleries, townhouses, and penthouse apartments. My love of theater and place-making just gobbled up the ambience of a good party. A tourist in social spheres, I would otherwise not have orbited around, facilitated with copious amounts of drinking, on everyone's part, I developed this persona that was simultaneously intellectual and angsty as all heck. It unintentionally unlocked the door to rather intimate moments into folks' lives.
Holding space for folks during their highest moments (Anniversaries! Birthdays! Book launches! Gallery openings!) and their lowest (At the end of the night! Where is the spouse? Why is your cell ringing? Why is mine ringing?), during a time of great change in mine, helped distract me from my existential questions but moreover from my inevitable heartbreak that loomed at graduation. I was not in a good way. People talk about first love being glorious and tumultuous. I can vouch for both parts. I was a hot mess.
After talking on the phone with Expedia for 8 hours post-graduation and post-breakup to change flights for what would have been a romantic European backpacking trip to a girls' trip to Spain, I decided I was going to defer a year until attending architecture graduate studies (at my dream school). This decision came about as I stared at clouds and watched the trees' leaves twirl in the wind. I felt super burnt out and directionless. How could I design spaces for people to celebrate and thrive in when I was barely able to get out of bed and definitely did not have a sense of who I was anymore?
My parents demanded to know what I was going to do for a year (they were particularly unkind about this; although, honestly… fair – I seemed to have an existential crisis every three months or so since the age of 9). And, I totally faked it. I had a plan. It was going to be fine.
I did NOT have a plan. I remembered that a year ago, I met a few engineers at a gallery event (I wasn't bartending, just a rando who had heard about free wine served at a gallery). I reached out. I was so angsty and scared, but apparently I faked it so well in the interview – I got a year-long internship in facades.
At this moment, I went back to my roots and remembered that I had gravitated to the visual arts (and theater) because of the joy they sprouted in me and the idea of community really got me going. What I really didn't get to learn about in school is that designing and then building a building is kind of just like a theater production. There are multiple people all with different jobs coming together to pull off something of proportions beyond our scale as humans. And, the show must go on. The building (as long as it's been financed and designed properly) will get built. I ended up not going to architecture school, but I do teach at one, so that must count for something, ya?
And looking back, I really was just trying to build a home for the softest parts of myself. That's growth – figuring out how to cultivate a safe space for the parts most genuine. My safe space's facade is built from engineering – structural, materials science, and thermodynamics. And, it opens up when I collaborate and talk to architects, other engineers, and contractors.
In the past ten years, I've battled countless moments of imposter syndrome and of being underestimated by how I look – age, gender, and race. And, it is my expertise and tenacity to design the best solution that protects me. It is my skill to not only design a bangin' facade but actually my ability to listen and understand what people actually want for a building at large is what sets me apart. The latter are the softest parts of me, the parts that make me, me. They're what empowered me when I couldn't quite figure out my place or my industry. And, they're the parts that I seek to build a home for.
Katherine (Kat) Chan is a facade engineer with more than 10 years experience in the built environment, hyperlocal to NYC, where she calls home, and internationally. Her self-propelled desire for thorough analysis and a propensity for detail has enabled her to advocate for innovative approaches and materials. Her aim is to make facade design and engineering concepts accessible for more people, so they can have an engaged experience in the environment they live in. Kat has a degree in Structural Engineering from Columbia University, where she teaches as part of Adjunct Faculty in the Graduate School of Architecture, Preservation, and Planning.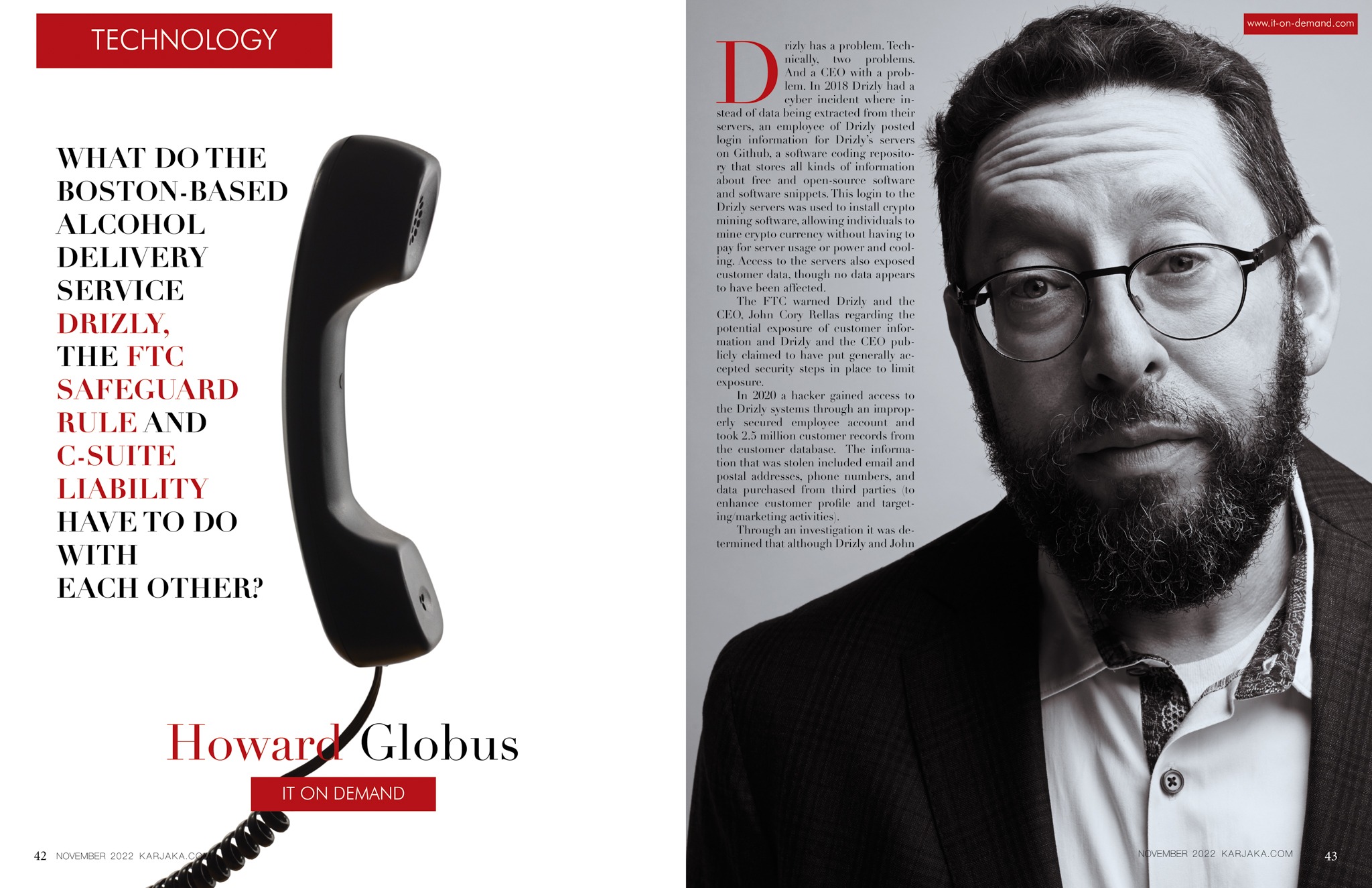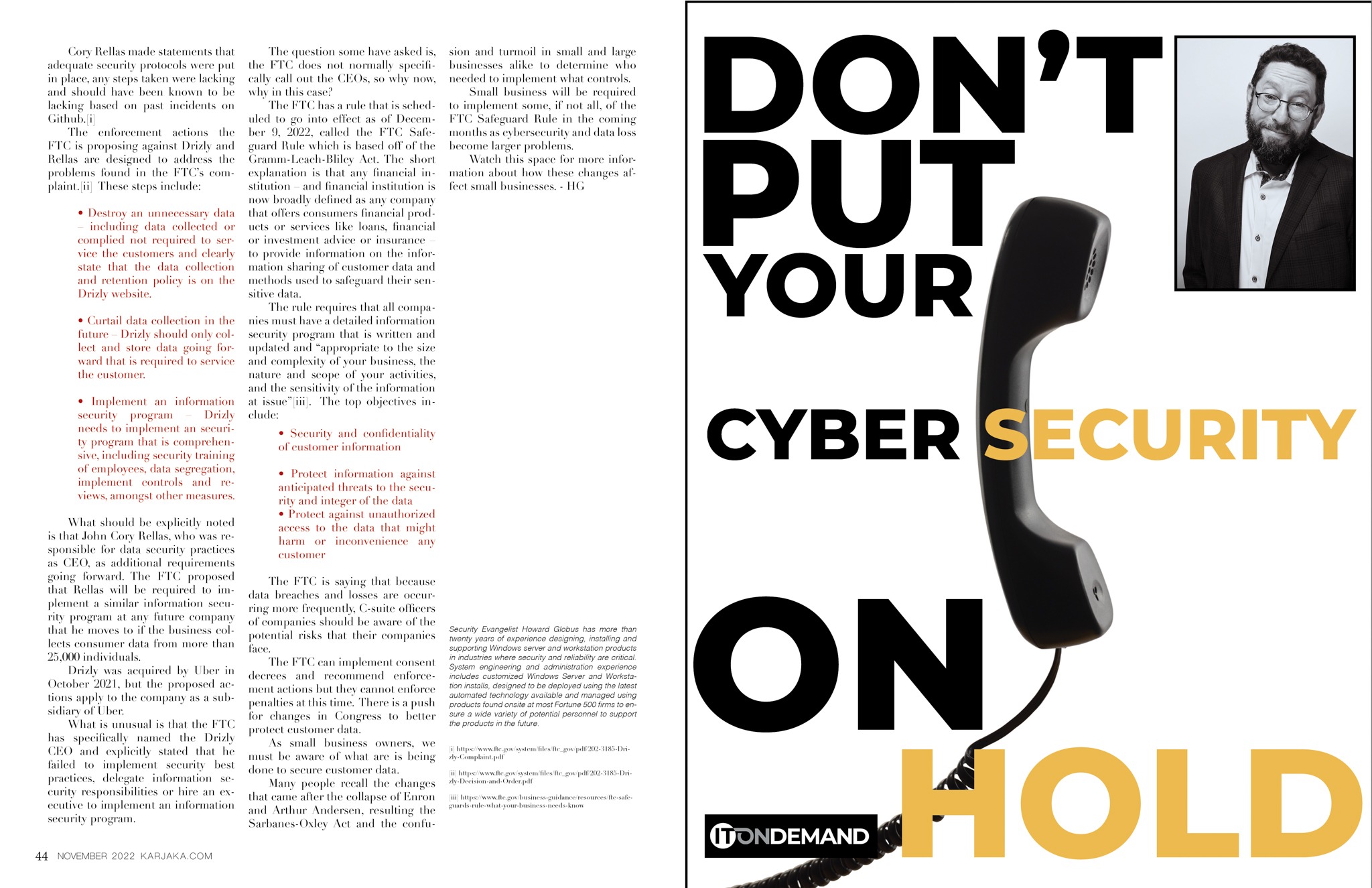 Drizly has a problem. Technically, two problems. And a CEO with a problem. In 2018 Drizly had a cyber incident where instead of data being extracted from their servers, an employee of Drizly posted login information for Drizly's servers on Github, a software coding repository that stores all kinds of information about free and open-source software and software snippets. This login to the Drizly servers was used to install crypto mining software, allowing individuals to mine crypto currency without having to pay for server usage or power and cooling. Access to the servers also exposed customer data, though no data appears to have been affected.
The FTC warned Drizly and the CEO, John Cory Rellas regarding the potential exposure of customer information and Drizly and the CEO publicly claimed to have put generally accepted security steps in place to limit exposure.
In 2020 a hacker gained access to the Drizly systems through an improperly secured employee account and took 2.5 million customer records from the customer database. The information that was stolen included email and postal addresses, phone numbers, and data purchased from third parties (to enhance customer profile and targeting/marketing activities).
Through an investigation it was determined that although Drizly and John Cory Rellas made statements that adequate security protocols were put in place, any steps taken were lacking and should have been known to be lacking based on past incidents on Github.[i]
The enforcement actions the FTC is proposing against Drizly and Rellas are designed to address the problems found in the FTC's complaint.[ii] These steps include:
Destroy an unnecessary data – including data collected or complied not required to service the customers and clearly state that the data collection and retention policy is on the Drizly website.
Curtail data collection in the future – Drizly should only collect and store data going forward that is required to service the customer.
Implement an information security program – Drizly needs to implement an security program that is comprehensive, including security training of employees, data segregation, implement controls and reviews, amongst other measures.
What should be explicitly noted is that John Cory Rellas, who was responsible for data security practices as CEO, as additional requirements going forward. The FTC proposed that Rellas will be required to implement a similar information security program at any future company that he moves to if the business collects consumer data from more than 25,000 individuals.
Drizly was acquired by Uber in October 2021, but the proposed actions apply to the company as a subsidiary of Uber.
What is unusual is that the FTC has specifically named the Drizly CEO and explicitly stated that he failed to implement security best practices, delegate information security responsibilities or hire an executive to implement an information security program.
The question some have asked is, the FTC does not normally specifically call out the CEOs, so why now, why in this case?
The FTC has a rule that is scheduled to go into effect as of December 9, 2022, called the FTC Safeguard Rule which is based off of the Gramm-Leach-Bliley Act. The short explanation is that any financial institution – and financial institution is now broadly defined as any company that offers consumers financial products or services like loans, financial or investment advice or insurance – to provide information on the information sharing of customer data and methods used to safeguard their sensitive data.
The rule requires that all companies must have a detailed information security program that is written and updated and "appropriate to the size and complexity of your business, the nature and scope of your activities, and the sensitivity of the information at issue"[iii]. The top objectives include:
Security and confidentiality of customer information
Protect information against anticipated threats to the security and integer of the data
Protect against unauthorized access to the data that might harm or inconvenience any customer
The FTC is saying that because data breaches and losses are occurring more frequently, C-suite officers of companies should be aware of the potential risks that their companies face.
The FTC can implement consent decrees and recommend enforcement actions but they cannot enforce penalties at this time. There is a push for changes in Congress to better protect customer data.
As small business owners, we must be aware of what are is being done to secure customer data.
Many people recall the changes that came after the collapse of Enron and Arthur Andersen, resulting the Sarbanes-Oxley Act and the confusion and turmoil in small and large businesses alike to determine who needed to implement what controls.
Small business will be required to implement some, if not all, of the FTC Safeguard Rule in the coming months as cybersecurity and data loss become larger problems.
Watch this space for more information about how these changes affect small businesses.
Security Evangelist Howard Globus has more than twenty years of experience designing, installing and supporting Windows server and workstation products in industries where security and reliability are critical. System engineering and administration experience includes customized Windows Server and Workstation installs, designed to be deployed using the latest automated technology available and managed using products found onsite at most Fortune 500 firms to ensure a wide variety of potential personnel to support the products in the future.
---
[i] https://www.ftc.gov/system/files/ftc_gov/pdf/202-3185-Drizly-Complaint.pdf
[ii] https://www.ftc.gov/system/files/ftc_gov/pdf/202-3185-Drizly-Decision-and-Order.pdf
[iii] https://www.ftc.gov/business-guidance/resources/ftc-safeguards-rule-what-your-business-needs-know