Mission
We saw a need in the World.
Fun Uplifting Designs. Social and Global Impact. Customizable and Hip focused.
---
The CONCEPT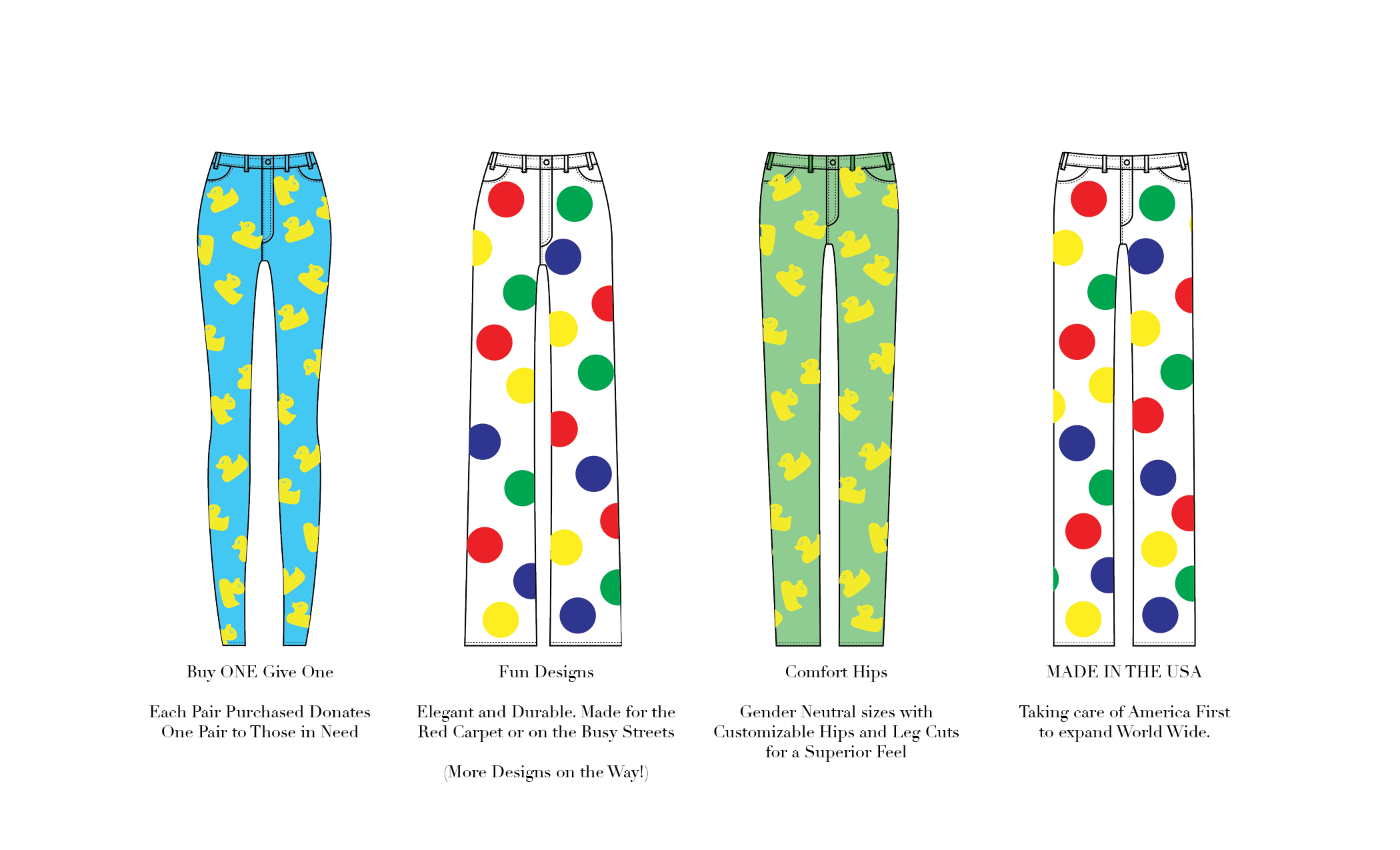 ---
The DESIGN

---
Your HELP!
Do you like Pants? Do you like having an impact on those without Pants?
Do you like fun and uplifting designs on Pants?
Help us in our mission to uplift and transform the World!
Karjakas
You're going to feel good in our Pants.